Digital Look Sharecast | 09 Jun, 2017
17:53

- Updated: 17:53
FX round-up: Sterling a ballot-box victim for second time in 12 months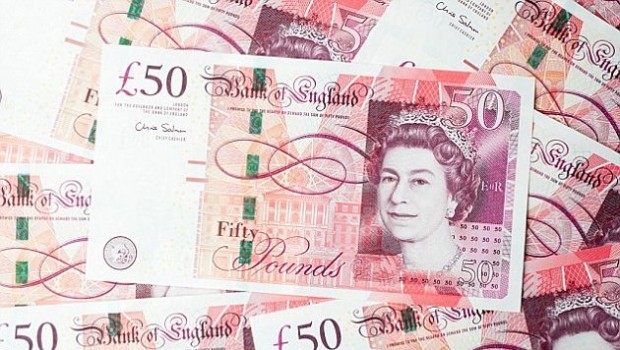 The polls suggested a hung parliament was a real possibility and PM Theresa May's snap election made it a reality. The ballot box victim -- for a second time in a little less than 12 months -- was sterling, as widely expected.
At 16:49 BST, sterling was down 1.61% to $1.2748, and down 1.4% to €1.1389. It was also down very heavily against most other currencies, including the rand.
"The GBP/USD has suffered severely as Theresa May was unsuccessful in gaining a majority," said
David Madden, market analyst at CMC Markets UK.
"Talk of Mrs May staying on as Prime Minister with help from the DUP has assisted sterling a little," added Madden.
The Tories humiliatingly lost their governing majority in parliament in what was said to be a vote to strengthen their Brexit negotiating bulwark.
They have ended up jumping into bed with Northern Ireland's Democratic Unionist Party.
It remained unclear whether the two parties would form a coalition or operate a "confidence and supply" arrangement that would see Unionists support a minority government on vital matters in return for some of their policies being enacted.
UK bookies were already picking there could be another election this year.
Jasper Lawler, senior market analyst at London Capital Group, took a somewhat positive outlook.
"Once the dust settles and the shock is absorbed, we think the negative reaction in sterling and gilt markets can be dispersed," he said.
"The traditional assumption of market-friendly Conservative Party policies should be an overall positive on UK asset prices," added Lawler.
"Just less so within a minority government. We assume a Labour victory would have been much more sterling-negative, perhaps GBPUSD back towards $1.25."
On the horizon was next week's Bank of England (BoE) interest-rate decision. UK industrial and manufacturing production figures on Friday morning came and went with little fuss.
Meanwhile, the dollar-spot index rose 0.45% to $97.357, with the greenback down on the loonie and rand, but up on the aussie, kiwi, yen and euro.
"The EUR/USD has fallen to its lowest level this month as a broad strengthening of the US dollar is hurting the single currency," said Madden.
He noted that the US Federal Reserve was tipped to increase rates next week.
"When you combine that with the European Central Bank (ECB) cutting their inflation forecast yesterday, it is no wonder the currency pair is sub $1.12.
"Looking beyond the Fed's update, dealers are questioning if there will be any more interest rate hikes from the US this year because the economic indicators haven't been amazing."