FX round-up: Pound slips on political confusion, Beijing fires warning shot?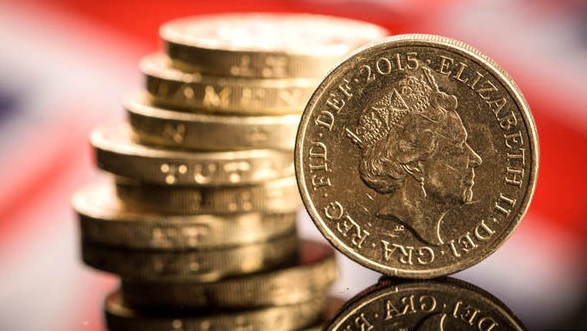 It was a volatile trading session for Sterling on Monday, as market participants tried to work out what the most likely political scenarios and their implications were following the political tremors at the weekend.
On Friday, the Prime Minister appeared to succeed in rallying Tories around her proposal for what some analysts labelled as a 'medium Brexit'.
However, on Sunday Brexit secretary David Davis announced he would step down, followed by the foreign secretary, Boris Johnson, on Monday.
Political crisis? Most analysts appeared to think that Theresa May would be able to see-off a leadership challenge if one materialised - for now at least.
But a few, like John Higgins at Capital Economics, saw a risk that the current disarray in Tory ranks might see the Labour Party reach power.
Historically, he went on to explain, the pound tended to have a 'rough ride' when Labour ruled.
"Clearly, the currency hasn't always had a rough ride when the Labour Party has been in office. One example is after the party came to power in 1997. But its policies were far more centrist then," Higgins told clients.
"To be clear, our central view remains for sterling to strengthen during our forecast period, reflecting a long transition period after Brexit; no change of government for a few years; and interest rates rising more quickly than others expect. But an alternative scenario is now looking more likely."
Against that backdrop, the pound lost 0.32% against the US dollar to trade at 1.32464, having hit an intraday high of 1.3363 followed by an intraday low of 1.3189.
Eur/gbp meanwhile was higher by 0.33% or 0.88686.
Now, investors were waiting on the result of a meeting on Monday evening of the 1922 Committee. There was also interest in who May's choice for Foreign Secretary would be.
But above all, all eyes were on Brussels and how negotiators there would react to the new political winds blowing through Westminster.
To take note of, the US dollar ended down by 0.40% against the Chinese yuan.
Nevertheless, the latest Chinese foreign exchange reserve figures out at the weekend had revealed a small increase in the country's reserve pile, from $3.111trn for May to $3.112trn in June.
According to Freya Beamish at Pantheon Macroeconomics, the figures showed that Beijing had "fired a warning shot" at Washington by allowing the country's currency to slide without intervening.
"The slide [in the yuan] in June, combined with the rise in FX reserves, suggests that the authorities were content to see the currency weaken against the dollar, sending a message to the Trump administration."