FX round-up: Pound slips as BoE's Broadbent steers clear of rate talk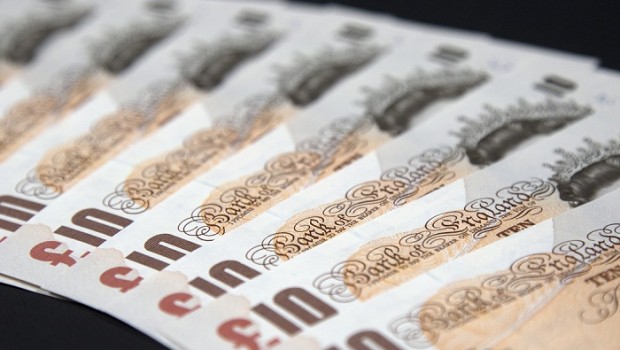 Sterling dipped on Tuesday after Bank of England deputy governor Ben Broadbent steered clear of any talk about interest rates at an eagerly-awaited speech in Aberdeen.
Speaking to the Scottish Council for Development and Industry, Broadbent cautioned over the impact of Brexit on trade but failed to make any mention of interest rates, dashing the hopes of investors who had been looking for further clues on the BoE's monetary policy path.
"All else equal, the first shift (i.e. away from services exports) would tend to lower UK income, the second to raise certain costs (that is, of food and machinery). And, albeit on a smaller scale, relative to their (much larger) GDP, the same would be true for the EU16," he said.
"Trade really is mutually beneficial and less of it costs us all. That these truths are a couple of centuries old, and not always widely accepted, doesn't make them any less true."
Sterling slipped following the speech and by 1415 BST, was down 0.2% to 1.2856 against the dollar. It was also off 0.2% against the euro, at 1.1280.
Meanwhile, the greenback was up 0.2% against the yen at 114.30 after hitting a four-month high of 114.48 earlier.
James Hughes, chief market analyst at GKFX, pointed out that movement in markets is very much focused on the Federal Reserve, with the US dollar underpinned by policy expectations.
"So with this in mind we will be waiting to see if Janet Yellen will stick to her hawkish tones of recent weeks and continue with plans to start to unravel the Fed's balance sheet," he said. Fed Chair Yellen's two days of testimony to lawmakers on Wednesday and Thursday will be scrutinised for any clues about the timing of the next rate hike.
Hughes said: "More hawkish tones from Yellen will give the US dollar more in the way of upside and support recent moves we have seen in some of the major currency pairs over recent days. We must also take into account the strong non-farm payrolls reading on Friday, a number that is becoming less important, and in the Fed's current cycle, less likely to change any of their policy decisions if reported weaker."
FXTM chief market strategist Hussein Sayed said dollar bulls are counting on Yellen's continued hawkishness and looking to see whether she will provide more details on monetary policy becoming tighter.
"So far, she is still convinced that inflation weakness is temporary and expects that the sub 5% unemployment rate will eventually boost prices. However, it has been more than one year since the unemployment rate dipped below 5% and wage growth is still anaemic, making it difficult for many investors to believe that interest rates will increase at the pace suggested by monetary policy makers. It will require more than retracting her latest FOMC statement to encourage bulls to jump in again, such as a more specific timing to unwind the $4.5trn balance sheet."