FX round-up: North Korea renews threats, Brexit vision outlined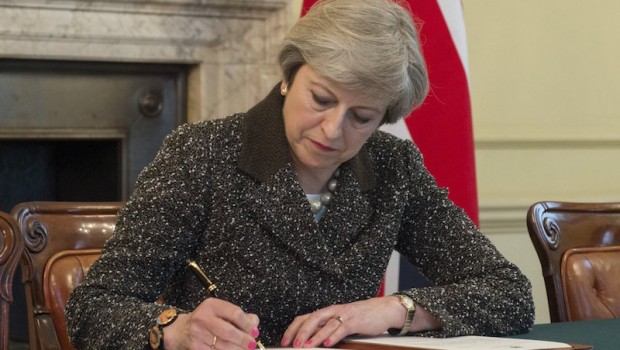 Friday trading saw a fair degree of volatility, with key data releases from the Eurozone, fresh threats from North Korea and UK Prime Minister Theresa May delivering a speech outlining her view for Brexit.
In response to US President Donald Trump's threats in his UN address, North Korea issued it's own threat on Thursday, stating that it may test a hydrogen bomb over the Pacific Ocean.
Pyongyang's latest round of rhetoric was also in response to fresh sanctions being imposed by the UN Security Council, applied with added pressure from the US.
This had some effect on safe haven currency the Japanese yen, with USD/JPY trading 0.4% lower to 112.02. Much of the selling was seen overnight during the Asian session where a 0.73% move lower was noted.
"Increasing tensions with North Korea is putting a little bit of selling pressure on the dollar, especially against the Japanese yen," said Omer Esiner, at Commonwealth Foreign Exchange.
USD/CHF saw a 0.16% drop to 0.9691, but like it's safe haven partner, much of the selling was observed overnight were a 0.42% move lower was seen.
During Friday's trading, the greenback lost ground against a basket of currencies, with the dollar index trading 0.26% lower to 92.018 by 1715 BST.
On the data front, Eurozone flash manufacturing and services PMI figures came in at, expectation beating, 58.2 and 55.6 respectively.
These positive readings went some way to help the single currency rally against the dollar 0.19% to 1.1964.
UK Prime Minister Theresa May delivered a speech on Friday to outline the UK's outlook for Brexit and the ongoing negotiations.
In it, she called for Britain to stay in the European Union's single market during a roughly two-year transition out of the EU while offering concessions on a divorce deal as she appealed for a revival of Brexit negotiations.
In a note to clients, Kathleen Brooks at City Index said, "Overall, the pound is lower than it was before she spoke, suggesting that she may have glossed over some key details that are crucial to determining the future of the Brexit negotiations."
"The fact that the pound is lower after the speech suggests that May failed to delver everything that was expected, including the rumoured divorce bill that the UK is willing to pay, although many believe it to be $20bn."
Cable was volatile during May's speech but settled 0.42% lower at 1.3525, and against the euro, sterling was 0.55% lower to 1.1312, which suggests that Mrs. May has not gone far enough to convince market participants of her views going forward.
"Theresa May's speech was, as expected, a bit opaque, thin of detail and offered no new fundamental direction," Neil Wilson, senior market analyst at ETX Capital in London, wrote in a note.