FX round-up: Dollar woes continue as unemployment claims climb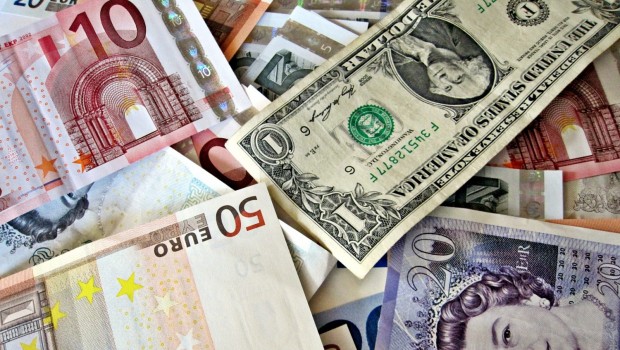 The US dollar has had a tough couple of days to contend with, as the latest tax reform plans face possible delays of up to a year, according to reports on Tuesday.
The Republicans were also dealt a significant blow after Democrats recorded a political victory in Virginia.
Compounding the bad news was the release of Thursday's unemployment claims data that showed an increase to 239,000, missing expectations of 232,000, but still below the 300,000 mark generally regarded as signalling a healthy labour market.
David Adams at Morgan Stanley shed more light on the dollar story: "We see USD nearing the end of its rally," he said.
"Near-term political risks relating to tax reform also keep us bearish on USD as much of the positive news on tax reform has been priced in."
The dollar slipped against a basket of currencies on the day, trading 0.37% lower to 94.514.
Offering further perspective was Valentin Marinov at Credit Agricole, who said in a note earlier to clients: "The USD has been stabilizing, mainly thanks to investors shifting their focus back to U.S. President Trump's tax overhaul plans, as well the FOMC having a potentially more hawkish composition next year. From the current levels, we expect the USD to face only limited upside risks."
According to the latest data from the Commodity Futures Trading Commission (CFTC), this week marks the sixteenth straight week speculators have maintained a net short position on the greenback.
Closer to home, sterling traded lower against the dollar as market participants come to grips with the recent scandals rocking the government as well as Wednesday evening's resignation of Secretary of State for International Development, Priti Patel, for holding undeclared meetings with top Israeli officials earlier this year.
Cable ran into heavy resistance at 1.3150 in morning trading, keeping the rate lower for the rest of the day to trade 0.05% down to 1.3110.
The euro climbed 0.24% to 1.1623 against the dollar but fell against the pound, down 0.3% to 1.1277.
"Disappointment over the tax reforms is driving the dollar lower. There is a lack of momentum behind the recent moves and the euro's outlook remains bright as global money managers remain underweight in the single currency," said Marc Ostwald, a strategist at ADM Investor Services International in London.
Data out for the eurozone showed a positive trade balance in Germany of 21.8bn euros while the latest EU economic forecast predicts EU growth to up 2.3% by the end of the year.
Over in Asia, the Japanese yen managed to gain some ground against it's US counterpart after a sudden fall in Japanese equities from multi-decade peaks dampened risk sentiment in Asian trade – a mood that continued into London trading hours, with European stocks also falling.
USD/JPY traded lower on the day, down by 0.19% to 113.65.
New Zealand rate setters decided to stay pat on rates at 1.75% on Wednesday but brought forward a potential raise from September 2019 to June the same year.
The Reserve Bank of New Zealand (RBNZ) Governor Spencer also reiterated "monetary policy will remain accommodative for a considerable period. Numerous uncertainties remain and policy may need to adjust accordingly," in a statement following the decision.
Market participants liked what they heard as they bid NZD/USD up from an area of 0.6941 to 0.6980 overnight. The enthusiasm ran out of steam somewhat during UK trading with offers keeping the Kiwi 0.33% lower to settle at 0.6942.
The Australian dollar did not fare much better as it slipped 0.2% against the greenback to 0.7663, facing heavy selling into the 0.7690 area.