FX round-up: Dollar on the front foot for fifth day, sterling lower after wage data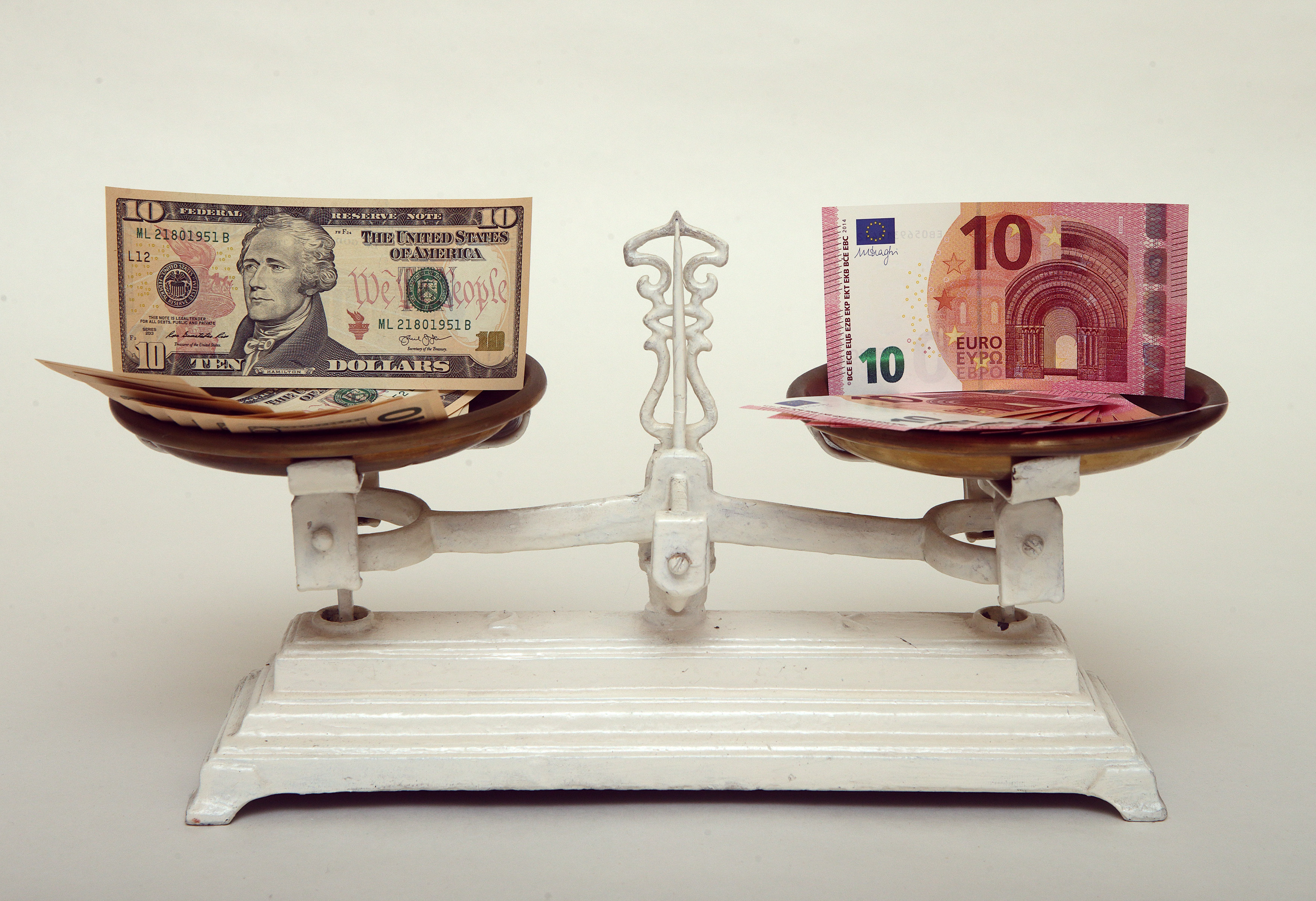 The greenback continued to strengthen on Wednesday as higher U.S. Treasury yields triggered a squeeze on investors who have been broadly bearish on the greenback in recent weeks, while the pound fell again as investors considered the latest wage data.
The dollar, as measured against a basket of currencies, rose 0.06% to 93.540, extending a rebound from Friday's 2 1/2-week low of 92.749.
"There is a nervousness squeeze on USD shorts underway related to Fed chair uncertainty, so medium-term USD sellers are being forced to stand aside," said Stephen Gallo, European head of FX strategy at BMO financial group.
Closer to home, sterling was under further pressure, facing off against a strngthening dollar, despite favourable wage data.
The three month average earnings index came in at 2.2%, beating expectations of 2.1%. A move higher was seen upon the release of the data, taking cable to a day high of 1.3216, but was short lived as heavy selling persisted into the afternoon.
BY 1700 BST the pair settled, trading 0.07% lower to 1.3182.
"The fact that (the data) was better is what created the initial surge but on second looks it just wasn't good enough to really change the outlook very much at all," said Rabobank currency strategist Jane Foley.
The euro seemed to be un-fazed after a speech given by European Central Bank (ECB) President Mario Draghi titled "Structural reforms in the Euro area."
Summing up his speech, Draghi said, "Reforms have to take into account equity as well as efficiency. Vested interests have to be tackled and those who have lost out given proper support." adding, "With monetary policy being accommodative, we now have a window of opportunity to take these measures. I hope the insights at this conference can move this agenda forward."
EUR/USD managed to notch up a slight move higher to 1.1768, 0.02% firmer on the day.
Speaking to German weekly Die Zeit, ECB Governing Council member Francois Villeroy de Galhau said, "There should be an adequate reduction of our net asset purchases, towards their possible end, while we will keep in place a substantial degree of accommodation, through all our other instruments."
Reuters reported last week that policymakers are broadly in agreement about extending asset purchases at a lower volume, with views converging on a nine-month extension.
Against the pound, the single currency faired a little better, climbing 0.15% to 0.8934.
Euro trader attention will now shift to a key ECB policy meeting next week.
Dollar strength was clearest to see against the Japanese yen, with the latter being the biggest loser of the day, as the pair traded 0.66% higher to 112.94, facing stiff resistance at 113.
The Canadian dollar edged higher against it's US counterpart, boosted by higher oil prices and data showing a surprise rise in domestic manufacturing sales.
Canadian factory sales grew by 1.6 percent in August from July as sales increased in motor vehicles, and petroleum and coal, Statistics Canada said. Analysts had forecast a decrease of 0.1 percent.
"Today's figures are modestly positive for the Canadian dollar and negative for the front-end of the bond curve," Nick Exarhos, an economist at CIBC Capital Markets, said in a research note.
By 1715 BST, USD/CAD was trading 0.3% lower to 1.2485, continuing it's move down from Tuesday after hitting a near month high of 1.2585.