FX round-up: Dollar boosted by tax plans, pound rallies on Brexit hopes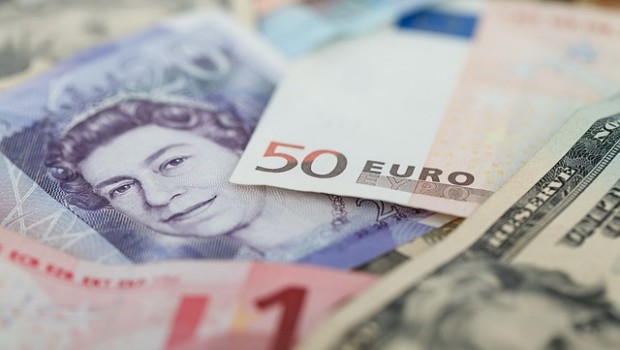 President Donald Trump's tax reforms made the dollar the early story, before a sterling narrative took over as Brexit developments filtered through from the EU 27 in Brussels.
Overnight, the dollar surged against the pound and other currencies after the US Senate agreed a budget blueprint for the 2018 fiscal year that would seem to allow Republicans to pursue Donald Trump's proposed tax-cut package without the need for Democratic support.
This deal goes a long way to paving the way for the $1.5tn US tax cut package, said analyst Mike van Dulken at Accendo Markets, and would represent "the first major reform from President Trump's administration following several stumbles".
These fiscal plans make US interest rates more likely, which gave the greenback its extra fillip.
Against most crosses the dollar gained ground, 0.8% on the yen and the Swiss franc to 113.425 and 0.9837, 0.6% on the euro to 1.1782.
The pound recovered from an early Trump-related 0.3% deficit to the dollar to rise more 0.2% to 1.3189 by Friday evening, also rallying from an earlier one-month low on the euro to climb 0.6% to 1.1165.
The fuel for this rise was Europe's 27 leaders agreeing to move internal discussions on Brexit onto the 'stage 2' issues of trade and the exit transition, confirming rumours from earlier in the week.
These discussions will not take place with the UK team due to the "insufficient progress" made in negotiations, but Prime Minister Theresa May refused to deny than the UK will be willing to pay more than the €20bn (£17.9bn) she offered in her recent Florence speech, saying it would examine "line by line" how much it will pay the EU in a potential divorce bill in order to unlock the deadlock in the talks.
This gave pound a minor boost, said analyst Craig Erlam at Oanda: "May's acknowledgement that the UK will honour its financial commitments to the EU while claiming her counterparts will consider a vision for a future partnership is a small step forward in negotiations that has seemingly failed to be achieved in discussions between David Davis and Michel Barnier."
Pressure on the pound early in the session was also coming from diminishing expectations for a November rate hike, after Wednesday's decline in real wages, poor retail sales and comments overnight from Bank of England deputy governor Jon Cunliffe that cast further doubt on a November rate hike, as he argued that the UK is "not seeing sustained signs of domestic inflation pressure".
But better news on UK public finances that emerged on Friday provided an extra piece of good news.
Ahead of Japan's elections this weekend, the yen was down on most crosses though this was more to do with the currency's status as a safe haven.
Shinzo Abe is expected to be returned as Prime Minister with a stronger hand in parliament, though his expected election victory is not forecast to have a significant impact on the JPY, said analysts at Rabobank, who said traders were anticipating the carry trade to lift USD/JPY in the coming months.
However, this ignores the fact that the JPY's function as a safe haven has provided a counter balance on USD/JPY through much of this year.
"On the assumption that general levels of risk appetite remain well supported we look for USD/JPY to maintain a slight upward bias," Rabobank said.
"However, any re-emergence of geopolitical tension could alter this outlook. We has revised up our forecasts for USD/JPY slightly and look for a move to 1.15 during 2018."
The Kiwi dollar continued to fall after the election stalemate was resolved on Thursday with a left-populist coalition.
Against the US dollar it lost another 0.9% to 0.6965 and 1.2% versus the pound to 0.5284.