FX round-up: Corbyn manifesto against moral corruption boosts pound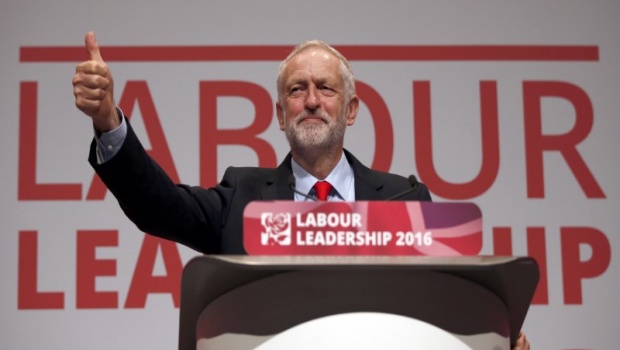 Talk that Labour might push for personal income tax hikes in the upcoming general elections and combative language from Jeremy Corbyn gave the pound a fillip.
Shadow Chancellor John McDonell said on Wednesday the "rich" - those that earn more than between £70,000 to £80,000 a year - should "pay their way more".
He was followed on Thursday by Jeremy Corbyn, who vowed to "overturn the rigged system", attacking what he described as the "morally corrupt" Conservatives who refused to stand up to tax dodgers and others from the "gilded elite".
Commenting on McDonell's remarks, Jasper Lawler, senior market analyst at LCG said: "Talk of a tax hike on middle class earnings by Labour are reminiscent of the party's disastrous 1983 manifesto that saw Margaret Thatcher stampede to victory. Brexit negotiations seem to have been side-lined by the French and now British elections. The absence of Brexit in the mind set of forex traders can only be a positive for Sterling."
As of 1619 GMT cable is higher by 0.38% to 1.2828, alongside gains of 0.65% versus Japan's yen to 139.97, although it is slipped 0.10% against the euro to 1.1916.

News that global financial markets might not have to endure another dose of Greek fire over the summer lifted the European single currency, neutralising Sterling's new found vigour.
On the sidelines of the International Monetary Fund and World Bank's annual meetings, in Washington, Greek government spokesman Dimitris Tzanakopoulos said the IMF might help to finance the country's bailout programme with a small amount of monies for a year.
The news lifted euro/dollar by 0.51% to 1.0764, although some traders were left unimpressed.
Lawler was unimpressed with the news swirling around the Mediterranean country as well, telling clients: "The deal is a thinly veiled can-kicking exercise by Europe to delay the 'Greece problem' until after German elections later this year."