FX round-up: Pound slips despite rising odds for August BoE rate hike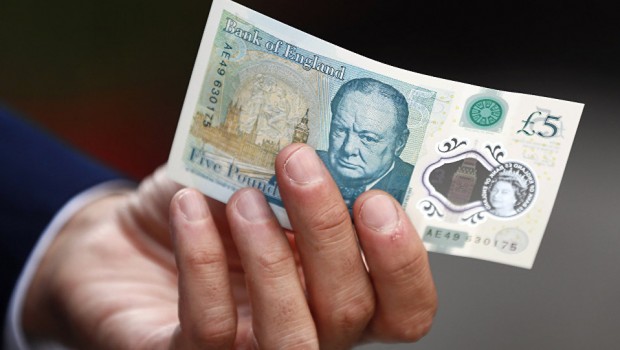 Sterling strengthened on Thursday - but later fell back - as the Governor of the Bank of England left the door open to a hike in Bank Rate when the Monetary Policy Committee.
However, in timely fashion, he cautioned about the impact that trade tensions might have, on the confidence of economic agents and hence in part on the relationship that existed between the degree of slack in the economy and inflation.
Indeed, the US was expected to pull the trigger on tariffs on $34bn-worth of Chinese-made goods at the stroke of midnight on Thursday, in Washington.
Delivering a speech in Newcastle, Mark Carney said: "Domestically, the incoming data have given me greater confidence that the softness of U.K. activity in the first quarter was largely due to the weather, not the economic climate."
His remarks served to push the market-implied odds for the next increase in short-term interest rates, when the MPC meets on 2 August, to about 80%.
Yet by by 2027 BST, the pound was 0.07% lower versus the US dollar to 1.32188, after hitting an intraday high at 1.3275.
Against the single currency, Sterling was sliding 0.37% to 1.1311.
Possibly weighing on the pound were investors' jitters ahead of meetings between the Prime Minister and her ministers, at Chequers, scheduled for the next day, to try and agree on a common position on the UK's proposals to Brussels for after Brexit.
Helping to buoy the euro was a report, overnight, that some ECB rate-setters were unhappy that markets were not pricing-in a first hike in rates for until December 2019.
Instead, a move in September or October was on the cards, Bloomberg reported citing people familiar with the matter.
Other reports, later watered down, that trade tensions between Washington and Brussels might be easing a little also provided an early lift for the single currency.
Ahead of the Bank of Japan's 'Tankan' survey of business confidence, on Friday morning, dollar/yen was higher by 0.13% to 110.654.
From a bird's eye view, the US dollar spot index was off by 0.10% to 94.4350, but well off an intraday low of 94.4350.