FX report: Pound boosted by McCafferty comments, dollar down on dovish Yellen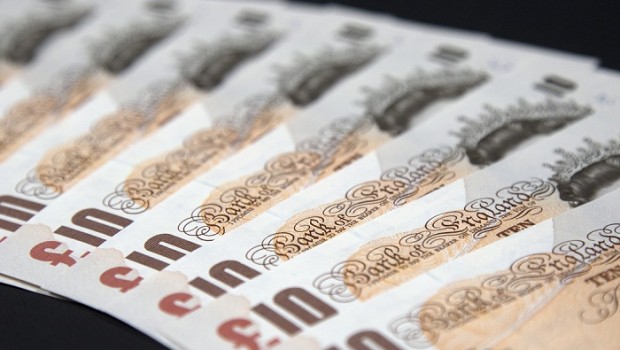 The US dollar was weaker on Thursday as investors continued to mull over a dovish testimony by Federal Reserve Chair Janet Yellen, while the pound got a boost from Bank of England policymaker Ian McCafferty.
In her testimony on Capitol Hill on Wednesday, Yellen indicated that the Fed will take a cautious outlook to tightening policy amid an uncertain outlook. She said the central bank would continue to lift interest rates gradually but would change course if weakness in inflation continues.
FXTM research analyst Lukman Otunuga said: "Equity bulls received a shot in the arm while the dollar was under pressure after Janet Yellen caught markets unaware by striking a dovish tone in her congressional testimony on Wednesday. Although Yellen reiterated the Federal Reserve's game plan to continue gradually tightening monetary policy, the lack of commitment to a hiking timeline and tone of caution, prompted investors to offload the greenback. A key takeaway from the first round of the testimony was concerns raised over softening inflation, which may encourage market participants to re-evaluate the pace of monetary tightening this year.
"With no fresh clues offered on the timings and magnitude of the balance sheet reduction on Wednesday, markets will closely scrutinise Yellen's second appearance today for clarity. If doves make an appearance once again and nothing new is brought to the table, the dollar is likely to find itself under renewed selling pressure, as traders reduce their bets on an additional interest rate hike this year."
At 1445 BST, the dollar was down 0.4% at 0.7728 against the pound, flat against the euro at 0.8763 and 0.2% firmer versus the yen at 113.35.
Meanwhile, the pound was lifted by comments from Bank of England policymaker Ian McCafferty, who told the Times the BoE should consider winding down its £453bn quantitative easing programme.
"Given that other central banks are thinking about it, I think it would be remiss of us not to at least think about it," said McCafferty, who voted in favour of an immediate rate hike last month.
"Although the weak dollar played a part in the GBPUSD's impressive appreciation on Thursday, price action suggests that sterling is becoming increasingly sensitive to monetary policy expectations," said Otunuga.
Looking ahead, Oanda analyst Craig Erlam said that with central banks elsewhere only likely to pick up the pace, the US dollar may remain under some pressure for the foreseeable future.
"The Bank of Canada this week raised interest rates and the ECB could signal its intentions to continue to reduce its bond buying next week while the Bank of England may not be far behind on tightening."