Bitcoin makes futures trading debut as digital currency aims for $17k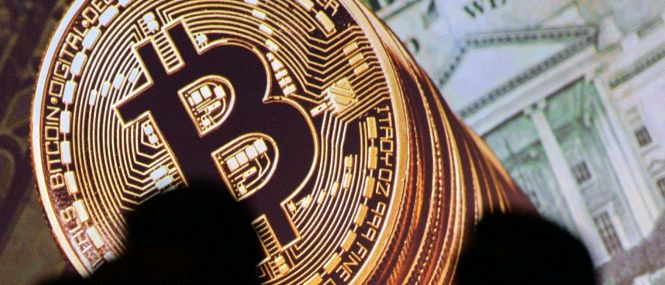 The remarkable trajectory of bitcoin continued on Monday as the digital currency gained another 25% and trading was halted twice after making its futures trading debut on the Chicago Board Options Exchange at the weekend.
Bitcoin's value has risen from under $1,000 at the beginning of 2017 to over $16,000, as Wall Street takes the first steps in recognising the cryptocurrency as a legitimate asset.
Future trading will also begin on the rival Chicago Mercantile Exchange next week, despite claims from several financial institutions that the currency is little more than a hugely volatile bubble that could burst at any time.
Trading was halted several times during the opening hours as the CBOE employs circuit breakers to combat high volatility, something Bitcoin has been notorious for throughout its existence.
The CBOE said early on Monday that its website was running slower than normal due to the increased traffic associated with the start of Bitcoin trading.
According to Think Markets analyst Naeem Aslam, the circuit breakers used by exchanges should loosen and could lead to a further rise in value for the cryptocurrency.
"One thing which exchanges, and traders do need to keep in mind is that the current circuit breaker limit is too tight," Aslam said.
"This is designed to protect investor and parties involved in this. Bitcoin has a personality which is based on higher volatility, so we would expect the CBOE to adopt and change this as time goes by."
FXTM chief market strategist Hussein Sayed asserted that investors appear to be ignoring the warnings that the 'bubble' will pop soon.
"So far, it seems professional investors aren't willing to bet against the bitcoin, despite the many warnings of a bubble that will burst soon," he said.
"Many traders aren't even interested in the price direction, but the listing of the futures contract on CBOE and later next week on the CME, will provide them an arbitrage trading opportunity due to the vast pricing differences."
Nassim Nicholas Taleb, the academic and hedge fund manager, said on Twitter that there was "no way to short the bitcoin 'bubble'" properly and so bitcoin's ascent may continue unabated.
"Futures that don't have deliverables require a very, very deep market. Otherwise someone long in the future can push prices higher at settlement time with impunity," he said, adding that it "one can't rule out 100K".
As of 09:10 GMT on Monday, one Bitcoin was worth $16,491.79, according to trading site CoinDesk.