Fund managers retain cash to protect against Brexit shocks - BoAML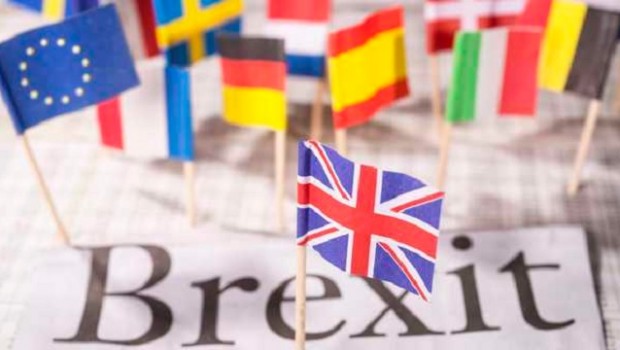 A Bank of America Merrill Lynch (BoAML) survey of fund managers has found that while global growth views rose slightly in May, from April, investors are holding elevated cash levels to protect against potential shocks if the UK votes to leave the EU.
The twin spectres of China and its lagging economic growth prospects, along with quantitative failure, were also key factors behind the heightened cash retention, the survey found.
"Investors identify Brexit as the biggest tail risk in the world, with global fund managers' allocations to UK equities dropping to the lowest levels in 7.5 years," said BoAML's European equity quantitative strategist, Manish Kabra.
The survey showed that average cash balances rose to a high of 5.5% in May, up from 5.4% in April.
"Although global growth expectations rose slightly from the previous month, investors continue to hold elevated cash levels to protect against potential shocks from Brexit, China and quantitative failure," said Michael Hartnett, BoAML's chief investment strategist, in a statement.
Against this fabric, global growth expectations ground up to 15% in May, from 10% in April, but were still well below the 50%–60% readings seen early in 2015.
That said, 71% or investors believe a so-called Brexit – which is a UK vote on 23 June in favour of its leaving the EU – is unlikely or not at all likely.
"Investors have rotated into emerging markets, energy and discretionary from UK, US, tech and industrials," said BoAML in a summary of its survey's findings.
"Contrarians should be moderately long risk via UK, Japan, tech & industrials, and take profits in emerging markets, energy and discretionary," it said, noting positioning towards Europe was still wedded to foreign exchange.
"Long Quality is considered the most crowded trade, followed by Short Emerging Markets, Long Yen and Long Cash," it said.
The survey also revealed economic growth expectations for China fell sharply, with a net 50% of investors expecting a weaker economy, up from 22% in April.
A net 39% of fund managers expected the European economy to strengthen over the next 12 months, up sharply from 6% in April. A net 86% of investors said they did not expect Europe to fall into recession.
The survey also found that fund managers' allocations to emerging-markets equities turned positive for the first time in 17 months, with a net 2% of investors overweight in their outlook.
Allocations to Japan equities fell to net -6%, the biggest underweight positioning since December 2012.