Week ahead: US non-farm payrolls, Federal Reserve in focus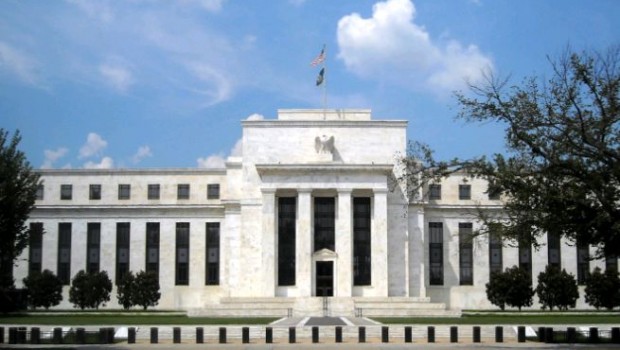 The US will likely continue to be in the spotlight over the coming week, although this time around investors' attention will be more evenly split between the incoming economic data and the ebb and flow of speeches and reports concerning the US central bank.
Thus, the spotlight will be squarely focused on the US non-farm payrolls report for the month of March.
Acting as a backdrop, and helping to frame the debate around that critical piece of market data, on Wednesday the Federal Reserve will release the minutes of its 15 March policy meeting, when it last decided to raise rates.
That account of policymakers' deliberations might prove especially useful as investors are now attempting not just to predict what the central bank's actions might be in 2017, but also in 2018, not to mention how it may proceed with the normalisation of its balance sheet.
Nonetheless, said meeting was prior to the most recent events surrounding the new US administration's setbacks in Congress, with all the consequences that might (or may not) have on fiscal policy in the States.
To take note of as well, Monday will bring with it March's reading on China's Caixin purchasing managers' index for the country's factory sector.
In the euro area, the news-flow surrounding the start of Brexit negotiations will have some serious competition on Tuesday in the form of the second televised debate between the main candidates in the French presidential elections due to be held on 23 April.
Lastly, back home, at the end of the week, on Friday, ONS is scheduled to publish data on UK house prices for March, alongside the readings for industrial production and the visible trade balance referencing the month of February and Halifax house price data for March.
Monday April 03
INTERIM DIVIDEND PAYMENT DATE
WYG
INTERNATIONAL ECONOMIC ANNOUNCEMENTS
ISM Manufacturing (US) (14:00)
ISM Prices Paid (US) (14:00)
Producer Price Index (EU) (10:00)
Unemployment Rate (EU) (10:00)
FINALS
Filta Group Holdings, Globaltrans Investment GDR (Reg S), Luceco , NetScientific , PJSC Acron GDR (REG S)
AGMS
CVC Credit Partners European Opportunities Ltd GBP
FINAL DIVIDEND PAYMENT DATE
Foresight VCT, RSA Ins 7 3/8%pf
Tuesday April 04
INTERIMS
Nanoco Group
INTERIM DIVIDEND PAYMENT DATE
Pennon Group, Stewart & Wight
QUARTERLY PAYMENT DATE
Blackrock North American Income Trust
QUARTERLY EX-DIVIDEND DATE
JP Morgan Chase & Co
INTERNATIONAL ECONOMIC ANNOUNCEMENTS
Balance of Trade (US) (12:30)
Factory Orders (US) (14:00)
Retail Sales (EU) (10:00)
FINALS
Central Asia Metals, Flowtech Fluidpower, Hydrogen Group, Midatech Pharma , Next Fifteen Communications, Panmure Gordon & Co, Shield Therapeutics, Sprue Aegis, TP Group
ANNUAL REPORT
Midatech Pharma
UK ECONOMIC ANNOUNCEMENTS
PMI Construction (08:30)
FINAL DIVIDEND PAYMENT DATE
Apax Global Alpha Limited , Greencore Group, Rights & Issues Inv Trust Income Shares, St. Modwen Properties
Wednesday April 05
INTERIMS
McCarthy & Stone
QUARTERLY PAYMENT DATE
Barclays
FINALS
HSS Hire Group , Learning Technologies Group , Mi-Pay Group, Property Franchise Group
FINAL DIVIDEND PAYMENT DATE
MTI Wireless Edge Ltd., Thomas Cook Group
Thursday April 06
INTERIM DIVIDEND PAYMENT DATE
Diageo, Galliford Try, Joules Group, Park Group, Revolution Bars Group, Ricardo, South32 Limited (DI) , Thorpe (F.W.)
INTERIM EX-DIVIDEND DATE
Animalcare Group, Begbies Traynor Group, Bioventix, Henderson EuroTrust, Photo-Me International, Produce Investments, Smith (DS), Smiths Group, St Ives, Tiso Blackstar Group SE (DI), Tracsis, Wolseley
QUARTERLY PAYMENT DATE
Total SA
QUARTERLY EX-DIVIDEND DATE
Aberdeen Diversified Income and Growth Trust , Blue Capital Global Reinsurance Fund Ltd (DI), F & C UK High Income Trust , Marsh & Mclennan Cos Inc., Mercantile Investment Trust (The), Primary Health Properties, Schroder Income Growth Fund, SQN Asset Finance Income Fund Limited, The SME Loan Fund
FINALS
Electrical Geodesics Inc. (DI), Gulf Keystone Petroleum Ltd Com Shs (DI), M. P. Evans Group, PureTech Health , Zegona Communications
ANNUAL REPORT
Amryt Pharma, Axiom European Financial Debt Fund Limited
SPECIAL DIVIDEND PAYMENT DATE
Independent Inv Trust
SPECIAL EX-DIVIDEND DATE
888 Holdings, Electra Private Equity, Lloyds Banking Group, Next, Paddy Power Betfair, Quartix Holdings
AGMS
Leeds Building Society 13 3/8% Bearing Shares, Scottish American Inv Company, Smith & Nephew
TRADING ANNOUNCEMENTS
Electrocomponents, Mothercare
FINAL DIVIDEND PAYMENT DATE
Athelney Trust, Electronic Data Processing, Lakehouse, Rio Tinto
FINAL EX-DIVIDEND DATE
4Imprint Group, 888 Holdings, Amiad Water Systems Ltd, Amino Technologies, Aviva, BBA Aviation, Berendsen, Costain Group, Elecosoft, Fisher (James) & Sons, Franchise Brands, HGCapital Trust, Hikma Pharmaceuticals, IMI, Ladbrokes Coral Group, Lighthouse Group, Lloyds Banking Group, Melrose Industries, Moneysupermarket.com Group, Nichols, Octopus Titan VCT , Paddy Power Betfair, Pearson, Quartix Holdings , Rentokil Initial, Rotork, Sanne Group, Schroder Asian Total Return Investment Company , Shore Capital Group Ltd., St James's Place, Stadium Group, Telit Communications, Ultra Electronics Holdings, Vesuvius, Virgin Money Holdings (UK) , Wood Group (John)
Q1
Ferrexpo
Friday April 07
INTERIM DIVIDEND PAYMENT DATE
AdEPT Telecom, Alumasc Group, Ashmore Group, Croma Security Solutions Group, Dechra Pharmaceuticals, ECO Animal Health Group, Edge Performance VCT G Shares, Foresight Solar & Infrastructure VCT, Hargreaves Services, Hays, London Finance & Investment Group, Mid Wynd International Inv Trust, MJ Gleeson , Oxford Instruments, PZ Cussons, Renishaw, Standard Life UK Smaller Companies Trust, Wilmington
QUARTERLY PAYMENT DATE
Land Securities Group
FINALS
AFI Development
SPECIAL DIVIDEND PAYMENT DATE
Jupiter Fund Management
AGMS
Banco Santander S.A.
FINAL DIVIDEND PAYMENT DATE
Crest Nicholson Holdings, Jupiter Fund Management , Safestore Holdings, XLMedia
FINAL EX-DIVIDEND DATE
GKN