Week ahead: US jobs report, euro area PMIs in focus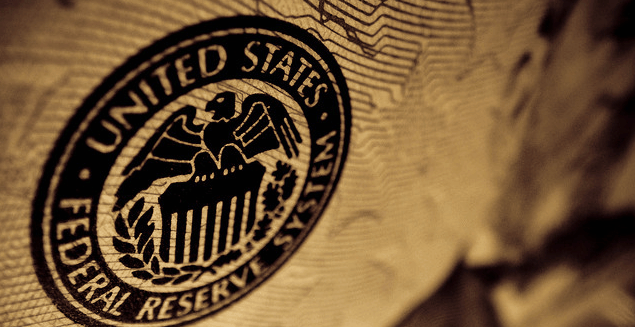 The market spotlight in the coming week will be on key economic data releases on both sides of the Atlantic, with the latest monthly US non-farm payrolls figures and purchasing managers' indices in the Eurozone both set to be published.
Yet the latest US jobs market data may move markets less this time around, due to the distortions which are likely in the data due to the impact of recent hurricanes in the Gulf of Mexico region.
In the UK, IHS Markit is scheduled to publish its factory and service sector purchasing managers indices for September on Monday and Wednesday, respectively.
They will come alongside similar surveys for the euro area.
Investors will also be closley monitoring the latest round of US Federal Reserve speakers, with chair Janet Yellen due to take to the podium on Wednesday.
On Friday, four regional Fed presidents, those for Atlanta, New York, Dallas and St. Louis were all due to make remarks.
Monday October 02
INTERIM DIVIDEND PAYMENT DATE
Northern Electricity Prf, Phoenix Group Holdings (DI), Portmeirion Group, Robinson
QUARTERLY PAYMENT DATE
Raven Russia Ltd 6.5% Red Cnv Pref Shs NPV, Raven Russia Ltd. Cum Red Pref Shares
INTERNATIONAL ECONOMIC ANNOUNCEMENTS
Construction Spending (US) (15:00)
ISM Manufacturing (US) (15:00)
ISM Prices Paid (US) (15:00)
Unemployment Rate (EU) (10:00)
FINALS
James Halstead
TRADING ANNOUNCEMENTS
Daily Mail and General Trust A (Non.V), Renew Holdings
FINAL DIVIDEND PAYMENT DATE
Park Group
Tuesday October 03
INTERIM DIVIDEND PAYMENT DATE
Arrow Global Group, Croda International, Globaldata, Greencore Group, Jardine Lloyd Thompson Group, Rathbone Brothers
QUARTERLY PAYMENT DATE
Honeywell International Inc.
INTERNATIONAL ECONOMIC ANNOUNCEMENTS
Producer Price Index (EU) (11:00)
FINALS
Blancco Technology Group, Ferguson, Revolution Bars Group, SCS Group , St Ives
AGMS
Hargreaves Services
TRADING ANNOUNCEMENTS
Electrocomponents, Greggs, ITE Group
UK ECONOMIC ANNOUNCEMENTS
PMI Construction (09:30)
FINAL DIVIDEND PAYMENT DATE
WYG
Wednesday October 04
INTERIMS
Tesco, Walker Greenbank
INTERIM DIVIDEND PAYMENT DATE
Savills
INTERNATIONAL ECONOMIC ANNOUNCEMENTS
Crude Oil Inventories (US) (15:30)
ISM Non-Manufacturing (US) (15:00)
Retail Sales (EU) (11:00)
FINALS
Avacta Group, Ceres Power Holdings
AGMS
AdEPT Telecom, Amedeo Air Four Plus Limited
TRADING ANNOUNCEMENTS
Avacta Group, Topps Tiles
UK ECONOMIC ANNOUNCEMENTS
BRC Shop Price Index (00:01)
FINAL DIVIDEND PAYMENT DATE
Gateley (Holdings) , Stagecoach Group
Thursday October 05
INTERIMS
Morses Club
INTERIM DIVIDEND PAYMENT DATE
Centaur Media, Churchill China, JPMorgan American Inv Trust, Maintel Holdings
INTERIM EX-DIVIDEND DATE
AA , Air Partner, Andrews Sykes Group, Anglo Pacific Group, Arena Events Group , Aviva, Balfour Beatty, Barr (A.G.), BlackRock Latin American Inv Trust, Bodycote, Cambian Group, Capital & Regional, Cello Group, Central Asia Metals, Elecosoft, Fisher (James) & Sons, Hastings Group Holdings , IDOX, Johnson Service Group, Judges Scientific, Keywords Studios, Learning Technologies Group , Mortgage Advice Bureau (Holdings) , Oakley Capital Investments Ltd. (DI), Phoenix Spree Deutschland Limited Shs NPV , Premier Technical Services Group , Rightmove, Shore Capital Group Ltd., SIG, Smith & Nephew, StatPro Group, STM Group, Synthomer, TT Electronics, Unite Group, WPP, Xpediator
QUARTERLY EX-DIVIDEND DATE
F & C UK High Income Trust , Fair Oaks Income Limited 2014 Shs NPV, Fair Oaks Income Limited 2017 Shs NPV, Merchants Trust, Schroder Income Growth Fund, Supermarket Income Reit
INTERNATIONAL ECONOMIC ANNOUNCEMENTS
Balance of Trade (US) (13:30)
Continuing Claims (US) (13:30)
Factory Orders (US) (15:00)
Initial Jobless Claims (US) (13:30)
Q3
Ferrexpo
FINALS
DFS Furniture, SkinBioTherapeutics
SPECIAL EX-DIVIDEND DATE
F & C UK High Income Trust , Hays, JPMorgan Mid Cap Inv Trust, Next, Symphony International Holdings Ltd.
AGMS
Artemis Alpha Trust, Henderson Smaller Companies Inv Trust
TRADING ANNOUNCEMENTS
Ferrexpo, Merlin Entertainments
FINAL DIVIDEND PAYMENT DATE
Conviviality, Diageo, PZ Cussons
FINAL EX-DIVIDEND DATE
Abbey, Alumasc Group, Hansard Global, Hays, HML Holdings, JPMorgan Mid Cap Inv Trust, Mid Wynd International Inv Trust, Murgitroyd Group, Redde, Smith (DS)
Friday October 06
INTERIM DIVIDEND PAYMENT DATE
Acencia Debt Strategies Ltd., Admiral Group, Aggreko, Antofagasta, Camellia, Capital Drilling Ltd. (DI), Clarke (T.), Crest Nicholson Holdings, Devro, Drax Group, Eurocell , Glanbia, Gocompare.com Group, Grafton Group Units, Greggs, H&T Group, Impellam Group, InterContinental Hotels Group, International Personal Finance, Irish Continental Group Units, IWG , Kingspan Group, Melrose Industries, Property Franchise Group, Tex Holdings
QUARTERLY PAYMENT DATE
Aberdeen Diversified Income and Growth Trust , Blackrock North American Income Trust , Land Securities Group
QUARTERLY EX-DIVIDEND DATE
Marsh & Mclennan Cos Inc.
INTERNATIONAL ECONOMIC ANNOUNCEMENTS
Factory Orders (GER) (15:00)
Non-Farm Payrolls (US) (13:30)
Unemployment Rate (US) (13:30)
SPECIAL DIVIDEND PAYMENT DATE
Admiral Group
AGMS
Abbey
UK ECONOMIC ANNOUNCEMENTS
Halifax House Price Index (08:30)
FINAL DIVIDEND PAYMENT DATE
AdEPT Telecom, Fletcher King, Goodwin Plc, Jupiter Green Inv Trust