Week ahead: US data, Catalan elections in focus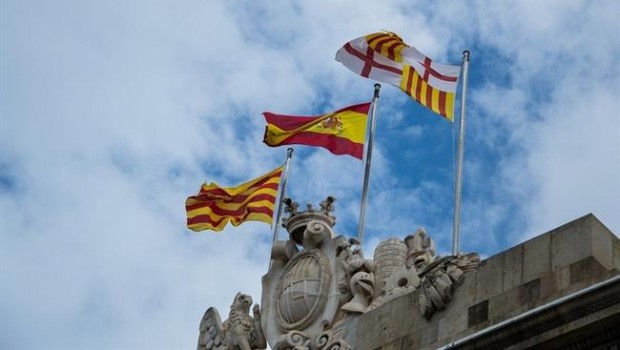 The focus in the coming week will continue to be on the ebb and flow of data out of the US, including Republicans' progress on securing passage of their tax cuts.
In terms of key data, the main economic releases in the States will come at the end of the week, with the Philly Fed's manufacturing sector gauge set for release on Thursday, followed by data on personal income, spending and inflation on Friday.
However, traders should perhaps also keep an eye on events in the region of Catalonia, in Spain, where voters have been called on to vote again after the parliament that emerged from the last ballot was sacked by the central government in the wake of the winning parties' decision to push ahead with an illegal and unilateral declaration of independence.
The latest polls indicate that the result will again be very close, although the the pro-independence parties appear to still be edging out the unionist ones by approximately a three percentage point margin, by 47% to 44%, amid what is expected to be a record rate of voter participation.
Aside from the potentially hefty impact that the resulting political uncertainty might continue to have on the economic performance of the euro area's fourth largest economy, the extremely fragmented political landscape in Catalonia and other underlying realities bare a certain resemblance to those in Italy, its geographical neighbour, where voters will also head to the polls in 2018.
As in Catalonia, Italy has yet to come to grips with the need for reform in the face of an outlook for subdued growth, facing pressure to reform its entitlement system and boost the competitiveness of its economy which has suffered more than others over the past two decades, being weighed down as well by a manufacturing sector which is typically low-value added, as in Catalonia, among other factors.
Back in the UK, the spotlight will be on the public sector borrowing figures for November due out on Thursday.
Elsewhere, markets will also be watching out for the Bank of Japan's monetary policy meeting on Friday and that of the Swedish Riksbank on Tuesday.
The German IFO institute's business confidence index on Tuesday will also be in focus, although any impact on financial markets is likely to be doused by the fact that many traders will already be off on holiday.
Monday December 18
INTERIMS
Goodwin Plc
INTERIM DIVIDEND PAYMENT DATE
Mediclinic International , TalkTalk Telecom Group
INTERNATIONAL ECONOMIC ANNOUNCEMENTS
Consumer Price Index (EU) (10:00)
FINALS
Schroder UK Mid Cap Fund
SPECIAL DIVIDEND PAYMENT DATE
Asian Growth Properties Ltd Com Shs (DI), Sportech
EGMS
Zhejiang Expressway Co 'H' Shares
AGMS
Leaf Clean Energy Co (DI), Minds + Machines Group Limited (DI), Mosman Oil and Gas Limited (DI), Proactis Holdings
TRADING ANNOUNCEMENTS
Berendsen
UK ECONOMIC ANNOUNCEMENTS
CBI Industrial Trends Surveys (11:00)
FINAL DIVIDEND PAYMENT DATE
Sanditon Investment Trust, St Ives, Volution Group (WI)
Tuesday December 19
INTERIMS
Kromek Group
QUARTERLY EX-DIVIDEND DATE
Total SA
INTERNATIONAL ECONOMIC ANNOUNCEMENTS
Building Permits (US) (12:30)
Current Account (US) (13:30)
Housing Starts (US) (12:30)
IFO Business Climate (GER) (08:00)
IFO Current Assessment (GER) (08:00)
IFO Expectations (GER) (08:00)
SPECIAL DIVIDEND PAYMENT DATE
VinaLand Ltd
EGMS
Regional REIT Limited
AGMS
Blancco Technology Group, DotDigital Group, GBGI Limited, Northern Venture Trust, URU Metals Ltd. (DI)
TRADING ANNOUNCEMENTS
PJSC Magnitogorsk Iron & Steel Works GDR (Reg S)
Wednesday December 20
INTERIM DIVIDEND PAYMENT DATE
Creightons, Diversified Gas & Oil, Investec
QUARTERLY PAYMENT DATE
Royal Dutch Shell 'A', Royal Dutch Shell 'B'
INTERNATIONAL ECONOMIC ANNOUNCEMENTS
Crude Oil Inventories (US) (15:30)
Current Account (EU) (09:00)
Existing Home Sales (US) (14:00)
MBA Mortgage Applications (US) (12:00)
Producer Price Index (GER) (07:00)
FINALS
Ecofin Global Utilities and Infrastructure Trust , IDOX
SPECIAL EX-DIVIDEND DATE
Canadian General Investments Ltd.
AGMS
AFI Development, Avation, British Empire Trust, Creo Medical Group, Creo Medical Group, Green Dragon Gas Ltd. (DI), Webis Holdings
UK ECONOMIC ANNOUNCEMENTS
CBI Distributive Trades Surveys (11:00)
FINAL DIVIDEND PAYMENT DATE
Smart (J) & Co.
Thursday December 21
INTERIM DIVIDEND PAYMENT DATE
Funding Circle SME Income Fund C Shs NPV, PayPoint
INTERIM EX-DIVIDEND DATE
Alliance Pharma, Burberry Group, Chagala Group Limited (DI), Discoverie Group, Iomart Group, JPMorgan Euro Small Co. Trust, Mitie Group, Nex Group , Octopus AIM VCT, United Utilities Group
QUARTERLY PAYMENT DATE
BP, Fair Oaks Income Limited 2014 Shs NPV, Volta Finance Limited
INTERNATIONAL ECONOMIC ANNOUNCEMENTS
Continuing Claims (US) (13:30)
Gross Domestic Product (US) (13:30)
House Price Index (US) (14:00)
Initial Jobless Claims (US) (13:30)
Philadelphia Fed Index (US) (12:30)
SPECIAL DIVIDEND PAYMENT DATE
PayPoint
EGMS
APQ Global Limited, Duke Royalty Limited
AGMS
Karelian Diamond Resources, Plexus Holdings, Transense Technologies, Trinity Capital
UK ECONOMIC ANNOUNCEMENTS
GFK Consumer Confidence (00:01)
Public Sector Net Borrowing (09:30)
FINAL DIVIDEND PAYMENT DATE
Pan African Resources
FINAL EX-DIVIDEND DATE
Countryside Properties, Gattaca, Topps Tiles
Friday December 22
INTERIM DIVIDEND PAYMENT DATE
Alpha Financial Markets Consulting, Aquila Services Group, B&M European Value Retail S.A. (DI), CMC Markets, Downing Two VCT D Share , Downing Two VCT E Share , Establishment Inv Trust, Helical, Majestic Wine, Martin Currie Asia Unconstrained Trust , Record, ULS Technology , Walker Crips Group
QUARTERLY PAYMENT DATE
BlackRock World Mining Trust, Regional REIT Limited
INTERNATIONAL ECONOMIC ANNOUNCEMENTS
Durable Goods Orders (US) (13:30)
GFK Consumer Confidence (GER) (07:00)
New Homes Sales (US) (15:00)
Personal Consumption Expenditures (US) (13:30)
Personal Income (US) (13:30)
U. of Michigan Confidence (US) (14:00)
GMS
People's Operator (The)
SPECIAL DIVIDEND PAYMENT DATE
Keystone Inv Trust
AGMS
BOS Global Holdings Limited (DI), KCR Residential Reit, Mobile Streams, Progility, Red Rock Resources
UK ECONOMIC ANNOUNCEMENTS
Current Account (09:30)
Gross Domestic Product (09:30)
Index of Services (09:30)
FINAL DIVIDEND PAYMENT DATE
Downing Three VCT D Share , Downing Three VCT E Share, Finsbury Food Group, GBGI Limited, Hotel Chocolat Group , JPMorgan Japanese Inv Trust, Northern Venture Trust, OPG Power Ventures, Orchard Funding Group