Alexander Bueso Sharecast | 24 Mar, 2017
20:06
Week ahead: Stage set for Parliament to approve Brexit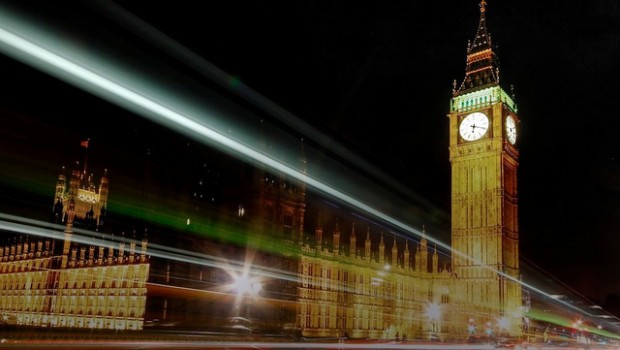 Great Britain will formally announce its decision to exit the European Union this week, on Wednesday, kick-starting two years of negotiations with the bloc.
Against that backdrop, on Friday ONS will publish its final estimate for fourth quarter UK gross domestic product, together with current account data referencing the same period.
Also on Wednesday, investors will be perusing the later consumer credit and mortgage lending data for signs of a slowdown in consumer spend and in the UK housing market.
Over in the States, markets will likely again be keeping close tabs on the flow of central bank speakers, with no less than 11 US rate-setters expected to take to the podium.
Data-wise, Friday would be the most intense in terms of economic reports in the States, with readings on manufacturing activity in the mid-West, personal income and spending and consumer confidence all set for release on the same day.
Over in the euro area, the IFO institute's business confidence index for the month of March was scheduled to be published on Monday, with preliminary data on consumer price inflation in the single currency bloc due at the end of the week, on Friday.
Monday 27 March
INTERIMS
YouGov
INTERIM DIVIDEND PAYMENT DATE
Mountview Estates
QUARTERLY PAYMENT DATE
Royal Dutch Shell 'A', Royal Dutch Shell 'B', Tetragon Financial Group Limited
INTERNATIONAL ECONOMIC ANNOUNCEMENTS
IFO Business Climate (GER) (08:00)
IFO Current Assessment (GER) (08:00)
IFO Expectations (GER) (08:00)
M3 Money Supply (EU) (08:00)
Q4
X5 Retail Group NV GDR (Reg S)
FINALS
Elecosoft, Gama Aviation , GLI Finance Limited, Green & Smart Holdings, Inspired Energy, SpaceandPeople, X5 Retail Group NV GDR (Reg S)
ANNUAL REPORT
X5 Retail Group NV GDR (Reg S)
AGMS
Temple Bar Inv Trust, Toople
FINAL DIVIDEND PAYMENT DATE
Aberdeen UK Tracker Trust
Tuesday March 28
INTERIMS
Artilium, BowLeven, Inland Homes, Wolseley
INTERIM DIVIDEND PAYMENT DATE
BHP Billiton
INTERNATIONAL ECONOMIC ANNOUNCEMENTS
Consumer Confidence (US) (14:00)
GMS
Edita Food Industries S.A.E. GDR (REGS)
FINALS
AA , Bank of Cyprus Holdings Public Limited Company, Barr (A.G.), Card Factory, Churchill China, Clarke (T.), Cloudcall Group, Ebiquity, Ergomed , Gresham House, Gulf Marine Services, Hostelworld Group , Instem, Ladbrokes Coral Group, LiDCO Group, Mortgage Advice Bureau (Holdings) , Moss Bros Group, Personal Group Holdings, Premier Technical Services Group , Proteome Sciences, Quarto Group Inc., S&U, Silence Therapeutics, Time Out Group, Yu Group
ANNUAL REPORT
Cloudcall Group, Premier Technical Services Group
AGMS
Chenavari Capital Solutions Limited Red
TRADING ANNOUNCEMENTS
Thomas Cook Group, United Utilities Group
Wednesday 29 March
INTERIMS
Allergy Therapeutics, Game Digital, James Halstead, Transense Technologies
INTERNATIONAL ECONOMIC ANNOUNCEMENTS
Crude Oil Inventories (US) (14:30)
MBA Mortgage Applications (US) (11:00)
Pending Homes Sales (US) (14:00)
FINALS
Alliance Pharma, Atlas Mara Limited (DI), Avengardco Investments Public Ltd GDR, BBGI SICAV S.A. (DI), Biome Technologies, Cambridge Cognition Holdings, Centaur Media, Faron Pharmaceuticals Oy (DI), India Capital Growth Fund Ltd., Jackpotjoy, Johnston Press, PJSC Centre For Cargo Container Traffic Transcontainer GDR (Reg S), Saga , Sanne Group
ANNUAL REPORT
Polymetal International
SPECIAL DIVIDEND PAYMENT DATE
Beazley
EGMS
Fair Oaks Income Fund Limited
AGMS
Adept4, Amino Technologies, Angus Energy , MCB Bank Ltd GDR (Reg S), St. Modwen Properties
TRADING ANNOUNCEMENTS
Stagecoach Group, TUI AG Reg Shs (DI)
UK ECONOMIC ANNOUNCEMENTS
Consumer Credit (08:30)
M4 Money Supply (09:30)
Mortgage Approvals (08:30)
FINAL DIVIDEND PAYMENT DATE
Blackrock Throgmorton Trust, CC Japan Income & Growth Trust
Thursday 30 March
INTERIMS
DFS Furniture, Genedrive
INTERIM DIVIDEND PAYMENT DATE
Hansard Global, Hargreaves Lansdown, Redde
INTERIM EX-DIVIDEND DATE
Abbey, Craneware, Finsbury Food Group, Go-Ahead Group, Kier Group, Origin Enterprises, Softcat, Volution Group (WI)
QUARTERLY PAYMENT DATE
Volta Finance Limited
QUARTERLY EX-DIVIDEND DATE
British Land Company, Real Estate Investors, Value and Income Trust
INTERNATIONAL ECONOMIC ANNOUNCEMENTS
Business Climate Indicator (EU) (09:00)
Consumer Confidence (EU) (09:00)
Continuing Claims (US) (12:30)
Economic Sentiment Indicator (EU) (09:00)
Gross Domestic Product (US) (12:30)
Import Price Index (GER) (06:00)
Industrial Confidence (EU) (09:00)
Initial Jobless Claims (US) (12:30)
Personal Consumption Expenditures (US) (12:30)
Services Confidence (EU) (09:00)
FINALS
Alpha Bank GDR (Reg S) USD, Anglo Pacific Group, Cathay International Holdings Ltd., Genel Energy, Hilton Food Group, International Public Partnerships Ltd., Scisys, Seplat Petroleum Development Company (DI), Tribal Group
ANNUAL REPORT
Alpha Bank GDR (Reg S) USD, Cathay International Holdings Ltd., International Public Partnerships Ltd., Sterling Energy
SPECIAL EX-DIVIDEND DATE
Asian Growth Properties Ltd Com Shs (DI), Ferrexpo, Headlam Group, M. P. Evans Group, Prudential
EGMS
Air China Ltd.
AGMS
Aberdeen Diversified Income and Growth Trust , Intelligent Energy Holdings, Milestone Group, Starvest, Sula Iron & Gold, SVG Capital, SVG Capital, W H Ireland Group
TRADING ANNOUNCEMENTS
Booker Group
FINAL DIVIDEND PAYMENT DATE
Jersey Electricity 'A' Shares
FINAL EX-DIVIDEND DATE
British Smaller Companies VCT 2, Devro, EMIS Group, Foreign and Colonial Inv Trust, IDOX, Jardine Lloyd Thompson Group, Kingspan Group, LSL Property Services, Maintel Holdings, Maven Income & Growth 3 VCT, Maven Income and Growth VCT 5, Miton Group, Old Mutual, OneSavings Bank, Phoenix Group Holdings (DI), PPHE Hotel Group Ltd, Prudential, Schroders, Schroders (Non-Voting), Smith & Nephew, Somero Enterprises Inc. (DI), Synectics, Wynnstay Group
Friday 31 March
INTERIMS
Management Resources Solutions , Mobile Streams, Orchard Funding Group , Pantheon Resources, Touchstone Innovations
INTERIM DIVIDEND PAYMENT DATE
Genus, Mattioli Woods, River and Mercantile Group
QUARTERLY PAYMENT DATE
Bank of America Corp., BP, Custodian Reit , HICL Infrastructure Company Ltd, Honeycomb Investment Trust, MedicX Fund Ltd., NextEnergy Solar Fund Limited Red, Premier Energy & Water Trust, Raven Russia Ltd. Cum Red Pref Shares
INTERNATIONAL ECONOMIC ANNOUNCEMENTS
Chicago PMI (US) (13:45)
Personal Consumption Expenditures (US) (12:30)
Retail Sales (GER) (06:00)
Unemployment Rate (GER) (08:00)
FINALS
Chesnara, Chesnara
ANNUAL REPORT
Alpha Pyrenees Trust Ltd.
SPECIAL DIVIDEND PAYMENT DATE
Persimmon, River and Mercantile Group
AGMS
IRF European Finance Investments Ltd (DI), SANTANDER UK PLC 10 3/8% NON-CUM STLG PRF SHS #1, UK Oil & Gas Investments
UK ECONOMIC ANNOUNCEMENTS
Current Account (08:30)
Gross Domestic Product (08:30)
Index of Services (09:30)
Nationwide House Price Index (06:00)
FINAL DIVIDEND PAYMENT DATE
Aviva 8 3/8% Cumulative Irrd Preference 1, Centamin (DI), Imperial Brands , Mobeus Income & Growth Vct, Northern Electricity Prf, SSP Group , Temple Bar Inv Trust