Week ahead: German elections in focus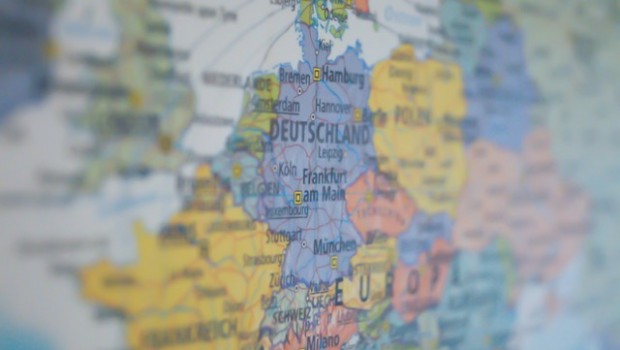 Focus will shift over the coming week to the results of the German elections, at the weekend, which analysts said might have important implications for the process of European integration, the country's stance towards the periphery and potential nominations to key European and German institutions.
There appeared to be little doubt that Chancellor Angela Merkel would again come out on top; however, there were doubts about which would be the CDU/CSU's partner in what was still expected to be a coalition government.
For example, according to UBS potential coalition partners might ask for the country's top finance post, resulting in the exit of Wolfgang Schaeuble. But who would his substitute be? A 'harder' FDP candidate or a 'softer' SPD or Green one?
The flow of US data was also expected to pick-up, with durable orders figures for August on Wednesday and personal income and spending data on Friday expected to take the spotlight.
Back in the euro area, investors would be watching the IFO institute's German business confidence gauge for September, on Monday, followed by the latest euro area money supply figures for August on Wednesday.
A raft of Japanese data was also due at the end of the week, including reports on the unemployment rate, consumer prices, retail sales, industrial production and housing starts.
In terms of UK data, the most important releases would be GfK's consumer confidence confidence survey for September and consumer credit data and mortgage figures for August, both on Friday.
Monday September 25
INTERIMS
Amerisur Resources, Elecosoft, Nasstar, Osirium Technologies, SimiGon Ltd. (DI), Sprue Aegis, Trinity Exploration & Production
INTERIM DIVIDEND PAYMENT DATE
Merlin Entertainments
QUARTERLY EX-DIVIDEND DATE
Total SA
INTERNATIONAL ECONOMIC ANNOUNCEMENTS
IFO Business Climate (GER) (09:00)
IFO Current Assessment (GER) (09:00)
IFO Expectations (GER) (09:00)
FINALS
MJ Gleeson
AGMS
Associated British Engineering, Clipper Logistics , Hidong Estate, Lucky Cement Ltd GDR (Reg S), Zoo Digital Group
TRADING ANNOUNCEMENTS
Pennon Group
Tuesday September 26
INTERIMS
Altitude Group, Barr (A.G.), Card Factory, e-Therapeutics, Ebiquity, Faroe Petroleum, GYG, Horizon Discovery Group, Inspiration Healthcare Group , Instem, Mi-Pay Group, Minds + Machines Group Limited (DI), Mortgage Advice Bureau (Holdings) , Moss Bros Group, Personal Group Holdings, Premier Technical Services Group , Public Power GDR SA (Reg S), S&U, Taptica International (DI), Time Out Group, Universe Group
INTERIM DIVIDEND PAYMENT DATE
Foxtons Group , Mincon Group
INTERNATIONAL ECONOMIC ANNOUNCEMENTS
New Homes Sales (US) (15:00)
U. of Michigan Confidence (US) (15:00)
FINALS
Animalcare Group, Close Brothers Group, Mysale Group, Netcall, Transense Technologies, Zinc Media Group
AGMS
Arcontech Group, Galileo Resources, Great Eastern Energy Corp Ltd. GDR, Kromek Group, MediaZest, Meikles Ltd., Scientific Digital Imaging, Vitesse Media
TRADING ANNOUNCEMENTS
Thomas Cook Group, United Utilities Group
FINAL DIVIDEND PAYMENT DATE
Accrol Group Holdings, BHP Billiton, Glencore
Wednesday September 27
INTERIMS
Circassia Pharmaceuticals, Crawshaw Group, Destiny Pharma , Eden Research, Havelock Europa, Immupharma, Patagonia Gold, Redt Energy , Strix Group , Summit Germany Limited, Xeros Technology Group
INTERIM DIVIDEND PAYMENT DATE
Lloyds Banking Group
INTERNATIONAL ECONOMIC ANNOUNCEMENTS
Crude Oil Inventories (US) (15:30)
Durable Goods Orders (US) (13:30)
M3 Money Supply (EU) (09:00)
MBA Mortgage Applications (US) (12:00)
Pending Homes Sales (US) (15:00)
FINALS
Avingtrans, Hotel Chocolat Group
AGMS
Aortech International, Duke Royalty Limited, Entertainment One Limited, Fulcrum Utility Services Ltd. (DI), Gateley (Holdings) , Joules Group, Octagonal, PZ Cussons
TRADING ANNOUNCEMENTS
Grainger
UK ECONOMIC ANNOUNCEMENTS
Current Account (09:30)
Gross Domestic Product (09:30)
Nationwide House Price Index (07:00)
FINAL DIVIDEND PAYMENT DATE
Circle Property
Thursday September 28
INTERIMS
Air Partner, ECSC Group, Frontier Smart Technologies Group Limited, Harvey Nash Group, Microsaic Systems, Midatech Pharma , NetScientific , Tissue Regenix Group
INTERIM DIVIDEND PAYMENT DATE
British American Tobacco, Prudential, Reckitt Benckiser Group, Wood Group (John)
INTERIM EX-DIVIDEND DATE
Advanced Medical Solutions Group, BioPharma Credit , Christie Group, Duke Royalty Limited, Essentra, Flowtech Fluidpower, Hansteen Holdings, Huntsworth, International Public Partnerships Ltd., Intertek Group, John Laing Group , JPMorgan Russian Securities, Medica Group , Morrison (Wm) Supermarkets, NAHL Group, SafeCharge International Group Limited (DI), Safestyle UK , Smurfit Kappa Group, Somero Enterprises Inc. (DI), STV Group, Travis Perkins, Worldpay Group, Wynnstay Group
QUARTERLY PAYMENT DATE
MedicX Fund Ltd., Volta Finance Limited
QUARTERLY EX-DIVIDEND DATE
Mercantile Investment Trust (The), Real Estate Investors, Value and Income Trust
INTERNATIONAL ECONOMIC ANNOUNCEMENTS
Business Climate Indicator (EU) (11:00)
Consumer Confidence (EU) (10:00)
Continuing Claims (US) (13:30)
Economic Sentiment Indicator (EU) (11:00)
GFK Consumer Confidence (GER) (07:00)
Gross Domestic Product (US) (15:30)
Industrial Confidence (EU) (11:00)
Initial Jobless Claims (US) (13:30)
Personal Consumption Expenditures (US) (13:30)
Services Confidence (EU) (11:00)
FINALS
Allergy Therapeutics, Clinigen Group, Hansard Global, Inland Homes, Produce Investments
SPECIAL EX-DIVIDEND DATE
Diverse Income Trust (The)
AGMS
Byotrol, Filtronic, Foresight 4 VCT, Ilika, Kainos Group , MBL Group, NWF Group, Tavistock Investments
TRADING ANNOUNCEMENTS
3i Infrastructure, RPC Group, TUI AG Reg Shs (DI)
FINAL DIVIDEND PAYMENT DATE
Xafinity
FINAL EX-DIVIDEND DATE
Brooks Macdonald Group, Diverse Income Trust (The), Eckoh, Fulcrum Utility Services Ltd. (DI), Green Reit, Hargreaves Lansdown, IG Group Holdings, Kier Group, Norish Units, Standard Life UK Smaller Companies Trust, United Carpets Group
Friday September 29
INTERIMS
Styles & Wood Group, Zegona Communications
INTERIM DIVIDEND PAYMENT DATE
Aberdeen Emerging Markets Investment Company, Arbuthnot Banking Group, Ascential, British Smaller Companies VCT 2, Capital & Counties Properties , Centamin (DI), CLS Holdings, Elderstreet VCT, Elementis, F&C UK Real Estate Investments Limited, Foresight VCT, Global Ports Holding, Juridica Investments Ltd., Meggitt, Millennium & Copthorne Hotels, Octopus AIM VCT 2, Polymetal International, Rights & Issues Inv Trust Income Shares, Secure Trust Bank, SEGRO, St James's Place, The Gym Group, Trinity Mirror
QUARTERLY PAYMENT DATE
HICL Infrastructure Company Ltd, Honeycomb Investment Trust, NextEnergy Solar Fund Limited Red, Premier Energy & Water Trust, The Renewables Infrastructure Group Limited
INTERNATIONAL ECONOMIC ANNOUNCEMENTS
Chicago PMI (US) (14:45)
Import Price Index (GER) (07:00)
Personal Consumption Expenditures (US) (13:30)
Personal Income (US) (13:30)
Personal Spending (US) (13:30)
U. of Michigan Confidence (US) (15:00)
FINALS
CVS Group
EGMS
Novolipetsk Steel GDS (Reg S), Starwood European Real Estate Finance Ltd
AGMS
IMImobile , KSK Power Ventur, Legendary Investments, OPG Power Ventures, Purplebricks Group, Torotrak, Trafalgar New Homes, Vale International Group Ltd (DI)
TRADING ANNOUNCEMENTS
Purplebricks Group
UK ECONOMIC ANNOUNCEMENTS
Consumer Credit (09:30)
Index of Services (09:30)
M4 Money Supply (09:30)
Mortgage Approvals (09:30)
FINAL DIVIDEND PAYMENT DATE
Auto Trader Group , BCA Marketplace, Clipper Logistics , Downing Four VCT DP67 , Downing Four VCT DSO 'D' Shs, Filta Group Holdings, First Property Group, NCC Group, Safeland, Van Elle Holdings