Week ahead: European politics, US payrolls, Johnson Matthey, FirstGroup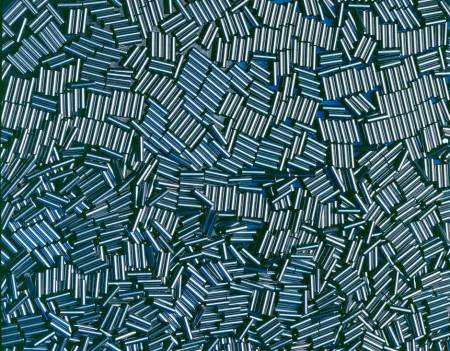 After a long weekend in the UK and US, next week the economic attention turns firmly onto the US, concluding with the non-farm payroll report on Friday, while there's plenty happening in Europe, in particular Spanish and Italian politics is worth keeping an eye on.
It's a fairly quiet week for UK company results with Johnson Matthey, FirstGroup, B&M European and Card Factory the largest of the scheduled trading reports (see below).
There not much UK data, at least until later in the week with little on the agenda until consumer confidence on Wednesday night then Thursday's Nationwide's house price survey and Bank of England lending data, before the kicking off of June's PMI round on Friday with a manufacturing survey from IHS Markit.
After April PMIs didn't provide much in the way of evidence that activity was recovering from the disruption of the Beast from the East in the first quarter, RBC Capital Markets did not think manufacturing will provide the necessary kick to get GDP indicators for the second quarter firing.
Barclays economists said they expect May PMI to continue to edge lower, with euro area flash PMIs signalling a weaker print for May, "suggesting a lack of support from global momentum", while "lingering domestic uncertainties with regards to the outlook for Brexit, are likely to persist as a headwind".
In Europe, consumer price inflation on Thursday is the biggest deal, though this is preceded by eurozone consumer confidence surveys, several national GDP prints and key retail and other data from Germany. Barclays told clients to watch out for a snap election in Spain, "which is looking increasingly likely [and] could deliver a more stable centre-left or centre-right majority coalition".
On eurozone inflation, the market is expecting CPI to be 1.6% higher in May than a year ago, jumping from 1.2% in April, as the drag from the impact of this year's early Easter fade and fuel pushes overall prices higher. Core prices are also seen rising to 1.0% from 0.7% before.
"One of the main puzzles of recent months has been how benign EU inflation has been with core prices just above a record low at 0.7% in April," said market analyst Michael Hewsaon at CMC Markets. "Against this backdrop ECB officials would have us believe that the central bank remains on course to curtail its asset purchase program by the end of this year... Unless we see some evidence that other measures of inflation start to trickle down into the headline numbers then it will become increasingly difficult for the bank to justify any sort of modification to its currently loose policy settings."
Barclays suggested the likely May rebound in core inflation "should not be seen as an indication of mounting pipeline pressures" and was of the view that underlying inflation "will remain subdued", averaging 1.2% and 1.4% in 2018 and 2019.
The main event in the USA is the payrolls and wages on Friday. For the May employment report, the market is expecting 185,000-190,000 new jobs added for May, with the unemployment rate to stay at 3.9% and average weekly earnings growth to rise to 0.2% month-on-month from 0.1%, leading to weekly pay growth strengthening to 2.7% year-on-year in May from 2.6% in April. Average weekly hours are seen remaining unchanged at 34.5.
After last week's Fed minutes reinforced the expectation that the US central bank will raise interest rates when it meets later in June, the payrolls numbers are not expected to alter the market's opinion.
Even if the NFP prints on the low side, markets are not expected to be concerned, said CMC's Hewson. "What is surprising is that since the beginning of the year wage growth has slowed from 2.9% to 2.6% and remained at this level. Rising cost price inflation doesn't, as yet appear to be translating into higher wage growth, and the latest May numbers are only expected to see a modest increase to 2.7%."
A strong weekly earnings number could well spark further speculation that the Fed might look at the possibility of four rate rises this year, Hewson said, despite the recent minutes suggesting that they might be prepared to tolerate a higher level of inflation before becoming concerned about prices running away from them.
RBC, which was looking for strong of 215,000 for both headline and private NFPs, said: "We are coming off the coldest April in more than 20 years and thus some payback for any weather-related distortions is likely. Moreover, ADP employment (which has been much less prone to distortions) continues to flag much firmer trend payroll growth than what NFP has suggested of late." RBC added: "With the labor market continuing to tighten and cyclical participation inching back towards the prior expansion highs, we expect wage growth will continue to accelerate through the balance of 2018."
US foreign policy announcements are worth watching over the week for the effect on commodities, particularly any moves towards greater protectionism, which could be a key driver of investor sentiment in commodities markets.
The Bank of Canada's rate meeting on Wednesday is expected to see policymaker holding steady at 1.25% after the May policy meeting.
"Towards the end of the week, the release of China's official and unofficial PMI data will provide early indicators of activity in May," said Capital Economics. "We expect the PMIs to have edged up. Elsewhere, the US employment report for May is likely to be strong, which will boost expectations of a June rate hike and could weigh on the price of gold."
Elsewhere in Asia, Japanese labour market data on Monday night, retail on Tuesday along with a key central bank speech have the potential to move the yen.
COMPANY NEWS
News is expected to be thin on the ground from larger cap companies, with Tuesday's annual shareholder meeting from Standard Life Aberdeen perhaps seeing the publication of the formal prospectus on the Phoenix deal and maybe an update on current trading. If so, broker Numis expects three-month period to March to show assets under management of £628.6bn after net outflows of £7.9bn and market movements down £18.3bn.
On Wednesday, discount retailer B&M should release final results having last updated investors in January, when it reported 22% revenue growth in the pre-Christmas, third-quarter period, helped by 22 new store openings, of which 19 were in the UK, with the £152m acquisition of convenience chain Heron Stores and its 251 shops also completed. The Factset consensus is for full year revenues of £2.98bn, PBT of £225.7m and EPS of 17.9p.
Thursday will see Johnson Matthey report full year results on the back of a solid set of half year numbers leading to high expectations. The consensus forecast is for £3.84bn sales, £455m PBT and 204.9p EPS.
"Growth is likely to be steady rather than spectacular, but market share gains would be welcome, especially in light duty vehicles," said broker Hargreaves Lansdown, highlighting longer-term hopes being pinned on a budding battery components business to tap into the electric vehicle market as catalytic converter demand wanes. "JMAT has focussed on the development of high energy battery materials – specifically enhanced lithium nickel oxide. Early tests of JMAT's technology have reportedly delivered some very positive results. Initial trials are underway with six industrial customers, with a pilot production plant being developed. Further progress on this front will be well received."
UBS expect to see a strong end to the year for trucks and so is 3% ahead of consensus EPS but expressed concern with the previous outlook statement over the Clean Air division due to the negative mix impact of declining diesel share and see the Health division's recovery as "long-dated, given expiring contracts in the coming 12 months".
Struggling bus and train operator FirstGroup has been in the news and its shares slipping of late after it batted off takeover interest from private equity group Apollo, arguing it fundamentally undervalued the company and is opportunistic in nature. The company's been off the dividend list since its rights issue in 2013 and the promised restart "at the appropriate time" is unlikely to be now.
"The company which runs the US greyhound bus service as well as a number of UK transport franchises for rail and bus services has been struggling for a while, and is coming under increasing pressure from other major shareholders to consider significant restructuring of the business to increase value," said CMC's Hewson. "Its recent win of the South Western rail franchise with Chinese operator MTR has been met with some scepticism for its optimistic passenger growth targets. There is also concern that industrial action by the RMT could also hinder its ability to hit its targets as they start to get a taste of what Southern rail passengers have had to put up with as they start to roll out DOO trains."
The results will give the group an opportunity to show why the board felt the takeover was opportunistic, said Hargreaves. "Improvements in the US longhaul coach service Greyhound, which has come under increased pressure from budget airlines, will be high up the wish-list. We might not see it in these numbers, but management will hope a higher oil price, which should translate to higher fuel costs, will take some of the wind out of the airlines' sales in time."
A first quarter update is expected from Card Factory, which has continued to see sales climb in recent results, driven by new store openings.
UBS analysts forecast LFL sales growth up 3% and total sales up 6%, with management having stated at the full year results in April that there had been a satisfactory start to the year, with a good performance over Valentine's Day despite a tough comparison from the prior year. With improved weather of late retailers have reported a bit of an upturn but UBS will be paying particular note to product mix, with non-card outperforming strongly in H2 last year, with consequent dilution of gross margins.
Monday May 28
INTERNATIONAL ECONOMIC ANNOUNCEMENTS
Import Price Index (GER) (07:00)
National Holiday (UK/US)
AGMS
Metminco Ltd.
Tuesday May 29
INTERNATIONAL ECONOMIC ANNOUNCEMENTS
M3 Money Supply (EU) (09:00)
UK ECONOMIC ANNOUNCEMENTS
Nationwide House Price Index (07:00)
FINALS
Kainos Group, Renold
GMS
Playtech
AGMS
Afarak Group (DI), Albion Development VCT, Belvoir Lettings, Diversified Gas & Oil, Eddie Stobart Logistics , GYG, Harworth Group, Oxford Biomedica, Rotala, Standard Life Aberdeen
FINAL DIVIDEND PAYMENT DATE
Coats Group, Lloyds Banking Group, Paddy Power Betfair Q1 Bank of Cyprus Holdings Public Limited Company
Wednesday May 30
INTERNATIONAL ECONOMIC ANNOUNCEMENTS
Business Climate Indicator (EU) (10:00)
Consumer Confidence (EU) (10:00)
Economic Sentiment Indicator (EU) (10:00)
GDP (Preliminary) (US) (13:30)
Industrial Confidence (EU) (10:00)
MBA Mortgage Applications (US) (12:00)
Retail Sales (GER) (07:00)
Services Confidence (EU) (10:00)
Unemployment Rate (GER) (09:00)
FINALS
De La Rue, LondonMetric Property, Telford Homes, Trans-Siberian Gold
INTERIMS
Nexus Infrastructure , Oxford Metrics
AGMS
Barr (A.G.), BlackRock Latin American Inv Trust, Bodycote, Circassia Pharmaceuticals, Crusader Resources Limited (DI), EU Supply, Frenkel Topping Group, Fresnillo, Judges Scientific, K3 Business Technology Group, PJSC PhosAgro GDR (Regs), Royal Bank of Scotland Group, Safestyle
UK FINAL DIVIDEND PAYMENT DATE
Dunedin Income Growth Inv Trust, Henry Boot, London Stock Exchange Group, Portmeirion Group, Standard Life Aberdeen, StatPro Group, Stilo International
FINAL EX-DIVIDEND DATE
Kakuzi Ltd.
INTERIM DIVIDEND PAYMENT DATE
Focusrite
QUARTERLY PAYMENT DATE
Merchants Trust
QUARTERLY EX-DIVIDEND DATE
Canadian General Investments Ltd.
Thursday May 31
INTERNATIONAL ECONOMIC ANNOUNCEMENTS
Chicago PMI (US) (14:45)
Consumer Price Index (EU) (10:00)
Continuing Claims (US) (13:30)
Crude Oil Inventories (US) (15:30)
Initial Jobless Claims (US) (13:30)
Pending Homes Sales (US) (15:00)
Personal Consumption Expenditures (US) (13:30)
Personal Income (US) (13:30)
Personal Spending (US) (13:30)
Unemployment Rate (EU) (10:00)
UK ECONOMIC ANNOUNCEMENTS
Consumer Credit (09:30)
GFK Consumer Confidence (00:01)
M4 Money Supply (09:30)
FINALS
7Digital Group , Air Partner, Caffyns, FirstGroup, Fishing Republic , Johnson Matthey, TR Property Inv Trust
TRADING ANNOUNCEMENTS
Card Factory
SPECIAL EX-DIVIDEND DATE
Taylor Wimpey AGMS Brady, Card Factory, Destiny Pharma , e-Therapeutics, Faron Pharmaceuticals Oy (DI), Immedia Group, Kcell Joint Stock Co GDR (Reg S), LB-Shell, Northbridge Industrial Services, PJSC Acron GDR (REG S), Public Joint Stock Company Polyus (REG S) , Raven Russia Ltd, Sirius Minerals, Total Produce
INTERIM DIVIDEND PAYMENT DATE
BlackRock Greater Europe Inv Trust, Greencoat Renewables, PRS Reit (The) , Wetherspoon (J.D.)
INTERIM EX-DIVIDEND DATE
Blackrock Frontiers Investment Trust, Britvic, Cardiff Property, DFS Furniture, easyHotel, Elegant Hotels Group , GBGI Limited, Henderson European Focus Trust, Jersey Electricity 'A' Shares, On The Beach Group , Patisserie Holdings , Renew Holdings, SSP Group , UDG Healthcare Public Limited Company
QUARTERLY PAYMENT DATE
Anglo Pacific Group, City of London Inv Trust, Custodian Reit , Ediston Property Investment Company, Picton Property Income Ltd, TwentyFour Select Monthly Income Fund Limited
QUARTERLY EX-DIVIDEND DATE Albion Technology & General VCT, BlackRock World Mining Trust, SQN Asset Finance Income Fund Limited
FINAL DIVIDEND PAYMENT DATE
Belvoir Lettings, Cenkos Securities, Contour Global , Croda International, Diversified Gas & Oil, Elecosoft, Empresaria Group, Hastings Group Holdings , Lookers, NAHL Group, Senior, Smart Metering Systems, STV Group
FINAL EX-DIVIDEND DATE
Aberdeen New Thai Inv Trust, Andrews Sykes Group, Arrow Global Group, Burford Capital , Computacenter, Ferrexpo, Frenkel Topping Group, Gamma Communications, Good Energy Group, Great Portland Estates, Headlam Group, Hilton Food Group, Hydrogen Group, Ingenta, Keller Group, Keywords Studios, Marks & Spencer Group, Mckay Securities, Medica Group , Michelmersh Brick Holdings, National Grid, Pacific Assets Trust, Spire Healthcare Group, Staffline Group, STM Group, Tarsus Group, The City Pub Group , Xaar
Friday June 01
INTERNATIONAL ECONOMIC ANNOUNCEMENTS
Auto Sales (US) (20:30)
Construction Spending (US) (15:00)
ISM Manufacturing (US) (15:00)
ISM Prices Paid (US) (15:00)
Non-Farm Payrolls (US) (13:30)
PMI Manufacturing (GER) (08:55)
PMI Manufacturing (EU) (09:30)
PMI Manufacturing (US) (14:45)
Unemployment Rate (US) (13:30)
UK ECONOMIC ANNOUNCEMENTS
PMI Manufacturing (09:30)
FINALS
System1 Group
FINAL DIVIDEND PAYMENT DATE
Admiral Group, BAE Systems, Bodycote, Clarkson, Elementis, H&T Group, Harworth Group, Hochschild Mining, Informa, McColl's Retail Group , North Midland Construction, Playtech, Porvair, Rightmove, Robert Walters, Robinson, St James's Place, Strix Group , TI Fluid Systems, Total Produce
INTERIM DIVIDEND PAYMENT DATE
Mcbride, Sage Group, Smart (J) & Co., Symphony International Holdings Ltd.
QUARTERLY PAYMENT DATE
JPMorgan Claverhouse Inv Trust
SPECIAL DIVIDEND PAYMENT DATE
Bodycote, Symphony International Holdings Ltd. AGMS GAN, Total SA