Week ahead: Chinese and Japanese data in focus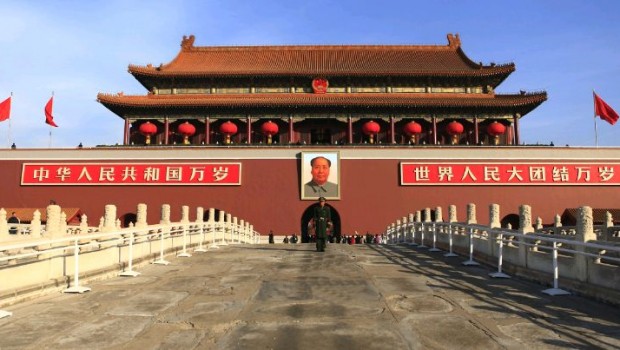 Trading will be exceedingly restrained over the coming week, with scarcely a skeleton shift left to man the trading desks, but several relevant reports will be nevertheless be released throughout the week.
The most important bit of data for global capital markets will come at the end of the week, on 31 December, in the form of two 'official' surveys on conditions in December in China's manufacturing and services sectors.
Japanese data will also be in the spotlight, with the latest readings on the country's consumer price index, rate of unemployment and real household spending for November all set for release on Tuesday, followed by industrial production figures for November on Thursday.
Back in Europe, analysts will be perusing the outcome of the regional elections in Catalonia, Spain, and trying to predict the likely implications of the vote.
In other data, a reading on German consumer prices in December is set to be published at the end of the week, on Friday, alongside euro area money supply data for November.
Meanwhile, in the States, Thursday will bring with it reports on foreign trade in goods during November and the Chicago NAPM's factory sector purchasing managers' index for December.
Monday December 25
No results scheduled
Tuesday December 26
INTERIM DIVIDEND PAYMENT DATE
Chagala Group Limited (DI)
QUARTERLY EX-DIVIDEND DATE
General Electric Co
Wednesday December 27
INTERNATIONAL ECONOMIC ANNOUNCEMENTS
Pending Homes Sales (US) (15:00)
SPECIAL DIVIDEND PAYMENT DATE
Canadian General Investments Ltd.
AGMS
Sirius Petroleum
UK ECONOMIC ANNOUNCEMENTS
BBA Mortgage Lending Figures (09:30)
FINAL DIVIDEND PAYMENT DATE
DFS Furniture
Thursday December 28
INTERIM EX-DIVIDEND DATE
BT Group, Dart Group, Dixons Carphone , FIH Group , Fulcrum Utility Services Ltd. (DI), Halma, KCOM Group, Morses Club , Polar Capital Holdings, RPC Group, Xafinity
QUARTERLY EX-DIVIDEND DATE
Aberdeen Diversified Income and Growth Trust , Real Estate Investors, Schroder Income Growth Fund, Value and Income Trust
INTERNATIONAL ECONOMIC ANNOUNCEMENTS
Continuing Claims (US) (13:30)
Crude Oil Inventories (US) (16:00)
Initial Jobless Claims (US) (13:30)
Wholesales Inventories (US) (13:30)
AGMS
Lionsgold Limited NPV, Shore Capital Group Ltd.
UK ECONOMIC ANNOUNCEMENTS
Nationwide House Price Index (07:00)
FINAL EX-DIVIDEND DATE
Cambria Automobiles, Focusrite, Grainger, Hargreave Hale AIM VCT 1, Inland Homes, Proactis Holdings, Schroder Asia Pacific Fund
Friday December 29
INTERIM DIVIDEND PAYMENT DATE
First Property Group, Kainos Group , LXI Reit , MS International, Palace Capital
QUARTERLY PAYMENT DATE
Albion Technology & General VCT, F&C Commercial Property Trust Ltd., HICL Infrastructure Company Ltd, Honeycomb Investment Trust, MedicX Fund Ltd., NextEnergy Solar Fund Limited Red, Premier Global Infrastructure Trust, RM Secured Direct Lending, The Renewables Infrastructure Group Limited
INTERNATIONAL ECONOMIC ANNOUNCEMENTS
Import Price Index (GER) (06:00)
M3 Money Supply (EU) (08:00)
EGMS
Eco (Atlantic) Oil & Gas NPV (DI)
AGMS
Andalas Energy and Power, Eco (Atlantic) Oil & Gas NPV (DI), Regency Mines, Regency Mines, Sabien Technology Group, Secure Property Development & Investment (DI), Trading Emissions
FINAL DIVIDEND PAYMENT DATE
Foresight VCT Infrastructure Shares, Foresight VCT Planned Exit Shares, Royal Bank of Scotland 11% Cum. Prf, Royal Bank of Scotland 5.5% Cum. Prf., Royal Bank of Scotland Ser 1 Non-Cum Eur Prf (144a)