Week ahead: China, UK data in focus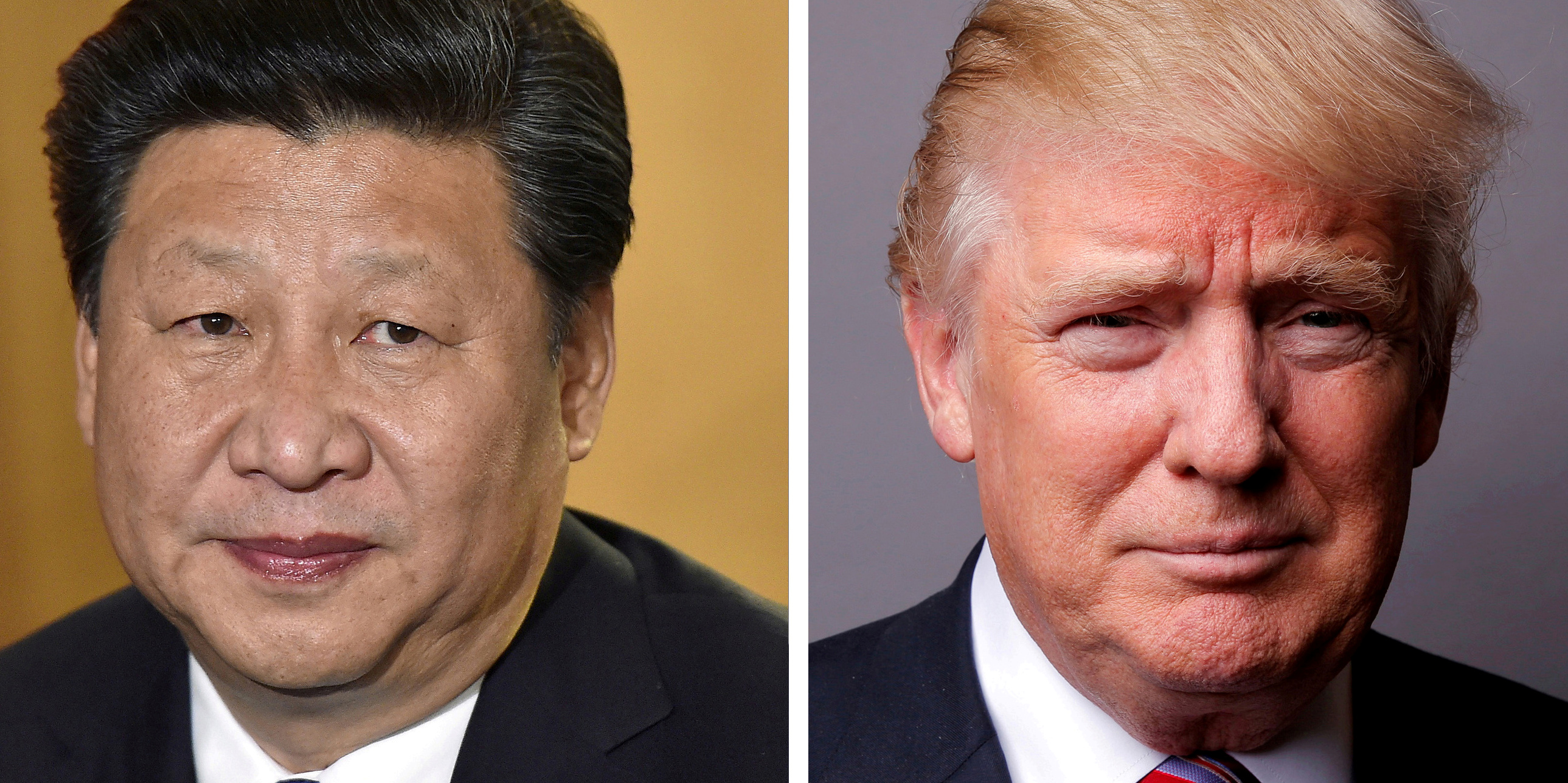 The coming holiday-shortened week in the West will see the spotlight shift towards China, with traders likely to be eyeing the news-flow over the weekend coming out of the meetings between Chinese leader Xi Jinping and US president Donald Trump.
Against that backdrop, on Wednesday the Chinese National Bureau of Statistics will publish March data for the country's consumer and factory gate prices.
They will be followed by the latest Chinese foreign trade statistics on the next day, referencing that same month.
Back home, traders' focus will be on consumer and factory gate price data from ONS which are set for release on Tuesday, given the key role of consumers' real purchasing power as a driver of household spending, the UK economy's main prop at present.
On a related note, the employment report on Wednesday will reveal useful information on the other side of the equation, growth in average weekly earnings.
In the States, the main data release will come at the end of the week, with the University of Michigan's preliminary reading on consumer confidence for April set to be published on Thursday, followed by monthly data on US consumer prices and retail sales on Friday.
Naturally, 14 April and 17 April are Bank holidays while equity markets in the States will be closed for trading on the 14th in observance of Good Friday.
Monday April 10
INTERIMS
Empiric Student Property
INTERIM DIVIDEND PAYMENT DATE
Aurora Investment Trust, Colefax Group
FINALS
Highland Gold Mining Ltd., Safestay, Thalassa Holdings Ltd. (DI)
ANNUAL REPORT
LiDCO Group
AGMS
Bank Audi S.A.L. GDR (Repr 1'Com'Shr Lbp1650)(Reg S)
TRADING ANNOUNCEMENTS
Grafenia
Tuesday April 11
INTERIMS
APC Technology Group, Applied Graphene Materials , Egdon Resources
INTERNATIONAL ECONOMIC ANNOUNCEMENTS
Industrial Production (EU) (10:00)
FINALS
JD Sports Fashion, Vedanta Resources
ANNUAL REPORT
Yu Group
SPECIAL DIVIDEND PAYMENT DATE
Ferrexpo
AGMS
Law Debenture Corp., Porvair
TRADING ANNOUNCEMENTS
Ramsdens Holdings
UK ECONOMIC ANNOUNCEMENTS
Producer Price Index (09:30)
Retail Price Index (09:30)
Q1
XP Power Ltd. (DI)
Wednesday April 12
INTERIM DIVIDEND PAYMENT DATE
Haynes Publishing Group
INTERNATIONAL ECONOMIC ANNOUNCEMENTS
Crude Oil Inventories (US) (15:30)
Import and Export Price Indices (US) (13:30)
MBA Mortgage Applications (US) (12:00)
FINALS
Tesco
SPECIAL DIVIDEND PAYMENT DATE
M. P. Evans Group
EGMS
Draganfly Investments Ltd.
AGMS
Hunting, Low & Bonar, TMT Investments, Verona Pharma
TRADING ANNOUNCEMENTS
Atkins (WS), Pagegroup
UK ECONOMIC ANNOUNCEMENTS
Claimant Count Rate (09:30)
FINAL EX-DIVIDEND DATE
Sagicor Financial Corporation Limited (DI)
Thursday April 13
INTERIM DIVIDEND PAYMENT DATE
Abcam, Clinigen Group, Dunelm Group, Trifast, Tristel
INTERIM EX-DIVIDEND DATE
Manchester & London Investment Trust, Northamber
QUARTERLY PAYMENT DATE
GlaxoSmithKline, Regional REIT Limited
QUARTERLY EX-DIVIDEND DATE
JPMorgan Asian Investment Trust, Middlefield Canadian Income PCC
INTERNATIONAL ECONOMIC ANNOUNCEMENTS
Consumer Price Index (GER) (07:00)
Continuing Claims (US) (13:30)
Initial Jobless Claims (US) (13:30)
Producer Price Index (US) (13:30)
U. of Michigan Confidence (Prelim) (US) (15:00)
ANNUAL REPORT
M. P. Evans Group
SPECIAL DIVIDEND PAYMENT DATE
Asian Growth Properties Ltd Com Shs (DI)
SPECIAL EX-DIVIDEND DATE
esure Group, Savills, Sherborne Investors (Guernsey) 'B' Limited
AGMS
Drax Group, Heavitree Brewery, ROS Agro GDR REG S
TRADING ANNOUNCEMENTS
Hays
FINAL DIVIDEND PAYMENT DATE
Grafton Group Units, Low & Bonar
FINAL EX-DIVIDEND DATE
AFH Financial Group , Arbuthnot Banking Group, Belvoir Lettings, Chesnara, Clarke (T.), esure Group, Globaldata, Gulf Marine Services, International Personal Finance, Johnson Service Group, JPMorgan American Inv Trust, Private & Commercial Finance Group, Reckitt Benckiser Group, Savills, Secure Trust Bank, Standard Life, Taylor Wimpey, Travis Perkins
Friday April 14
INTERIM DIVIDEND PAYMENT DATE
Origin Enterprises
INTERNATIONAL ECONOMIC ANNOUNCEMENTS
Business Inventories (US) (15:00)
Consumer Price Index (US) (13:30)
Retail Sales (US) (13:30)