Week ahead: China, Spring budget, ECB and US jobs report in focus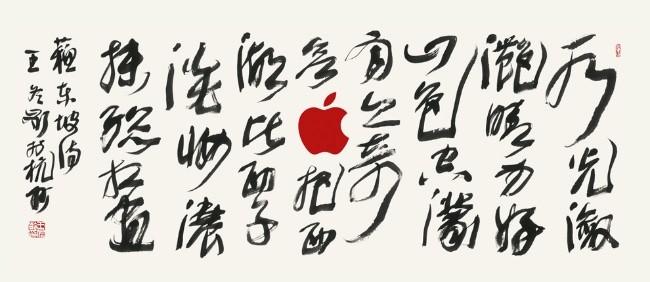 The coming week will kick-off early as China's National People's Congress begins, with premier Li Keqiang set to deliver the opening speech in which he is expected to set out the 2017 growth target for the Asian giant's economy, alongside a detailed policy blueprint.
Economists expect Beijing will shoot for growth of 'around 6.5%', which some may interpret as a signal that policymakers are willing to tolerate slightly below that.
The next big-ticket item on the agenda will be Wednesday's Spring budget.
"The near term path of growth is likely to be revised up, while the long-term outlook to remain unchanged due to the uncertainty surrounding UK's future relationship with the EU," Credit Suisse commented.
Significantly, the ECB will publish its latest set of updated macroeconomic projections, which the Swiss broker expected would show CPI rising at a 1.7% clip in 2017, up from the 1.3% it envisaged in December.
The forecast would be unchanged at 1.5%, it said.
Nonetheless, the ECB's quantitative easing programme would continue to run at €60.0bn through the end of 2017, the Swiss broker said.
US non-farm payrolls for February would be published on Friday, although with interest rate futures already almost discounting a Fed rate hike on 15 March even a "solid" number might have less of an impact than would otherwise have been the case.
Monday March 06
INTERIMS
Abcam
INTERNATIONAL ECONOMIC ANNOUNCEMENTS
Factory Orders (US) (15:00)
FINALS
Devro, Harworth Group, Informa, Irish Continental Group Units, Synthomer, Ultra Electronics Holdings
ANNUAL REPORT
Harworth Group
AGMS
Energiser Investments
Tuesday March 07
INTERIMS
Craneware, Purecircle Limited (DI), St Ives
INTERNATIONAL ECONOMIC ANNOUNCEMENTS
Balance of Trade (US) (13:30)
Consumer Credit (US) (20:00)
Factory Orders (GER) (07:00)
Gross Domestic Product (EU) (10:00)
Q3
Ashtead Group, Ashtead Group
FINALS
Apax Global Alpha Limited , Autins Group, Bioquell, Direct Line Insurance Group, Escher Group Holdings, Grafton Group Units, Headlam Group, Ibstock , Intertek Group, Just Eat , LSL Property Services, Paddy Power Betfair, SDL, Servelec Group , Shawbrook Group, SQS Software Quality Systems AG, Tritax Big Box Reit , Tyman, Worldpay Group, XLMedia
AGMS
CareTech Holding, JPMorgan Russian Securities
UK ECONOMIC ANNOUNCEMENTS
Halifax House Price Index (08:30)
Wednesday March 08
INTERIM DIVIDEND PAYMENT DATE
Stagecoach Group
INTERNATIONAL ECONOMIC ANNOUNCEMENTS
Crude Oil Inventories (US) (15:30)
Industrial Production (GER) (07:00)
MBA Mortgage Applications (US) (12:00)
Wholesales Inventories (US) (14:00)
FINALS
Admiral Group, BATM Advanced Communications Ltd., CLS Holdings, Dignity, FDM Group (Holdings), Foxtons Group , Hill & Smith Holdings, Legal & General Group, Lookers, Loopup Group , Menzies(John), Microgen, NMC Health, Pagegroup, Restaurant Group, Stock Spirits Group , WANdisco, XP Power Ltd. (DI)
ANNUAL REPORT
Legal & General Group
AGMS
Blackrock Income And Growth Investment Trust, Impax Asset Management Group
FINAL DIVIDEND PAYMENT DATE
Elegant Hotels Group
Thursday March 09
INTERIM EX-DIVIDEND DATE
Ashmore Group, Aurora Investment Trust, BHP Billiton, Croma Security Solutions Group, Dechra Pharmaceuticals, Hargreaves Lansdown, Mid Wynd International Inv Trust, MJ Gleeson , Oxford Instruments, Redde, Renishaw, Ricardo, River and Mercantile Group , Ruffer Investment Company Ltd Red PTG Pref Shares, South32 Limited (DI) , Standard Life UK Smaller Companies Trust, WYG
QUARTERLY EX-DIVIDEND DATE
Honeycomb Investment Trust, Land Securities Group, Premier Energy & Water Trust, UIL Limited (DI), Volta Finance Limited
INTERNATIONAL ECONOMIC ANNOUNCEMENTS
Continuing Claims (US) (13:30)
ECB Interest Rate (EU) (12:45)
Import and Export Price Indices (US) (13:30)
Initial Jobless Claims (US) (13:30)
FINALS
32Red, Aviva, Cairn Homes , Capital & Regional, Charles Taylor, Cineworld Group, Communisis, Morrison (Wm) Supermarkets, Old Mutual, Portmeirion Group, Premier Oil, Restore, Secure Income Reit
SPECIAL EX-DIVIDEND DATE
Jupiter Fund Management , Persimmon, River and Mercantile Group
AGMS
88 Energy Limited (DI), Arden Partners
TRADING ANNOUNCEMENTS
Countrywide
FINAL DIVIDEND PAYMENT DATE
Fenner, OMG
FINAL EX-DIVIDEND DATE
Athelney Trust, Aviva 8 3/8% Cumulative Irrd Preference 1, CareTech Holding, CRH, Electronic Data Processing, Jupiter Fund Management , Lakehouse, Rights & Issues Inv Trust Income Shares, Safestore Holdings, Spirent Communications, St. Modwen Properties, Temple Bar Inv Trust, Thomas Cook Group
Friday March 10
INTERIM DIVIDEND PAYMENT DATE
Conviviality, Daejan Holdings, Henderson Smaller Companies Inv Trust
QUARTERLY PAYMENT DATE
Duet Real Estate Finance Ltd, IBM Corp.
INTERNATIONAL ECONOMIC ANNOUNCEMENTS
Balance of Trade (GER) (07:00)
Current Account (GER) (07:00)
Non-Farm Payrolls (US) (13:30)
Unemployment Rate (US) (13:30)
FINALS
Alpha Pyrenees Trust Ltd., esure Group, Pennant International Group
AGMS
Private & Commercial Finance Group
UK ECONOMIC ANNOUNCEMENTS
Balance of Trade (US) (09:30)
FINAL DIVIDEND PAYMENT DATE
Blackrock Income And Growth Investment Trust, Brewin Dolphin Holdings, JPMorgan Russian Securities