Week ahead: China, ECB, BoJ in focus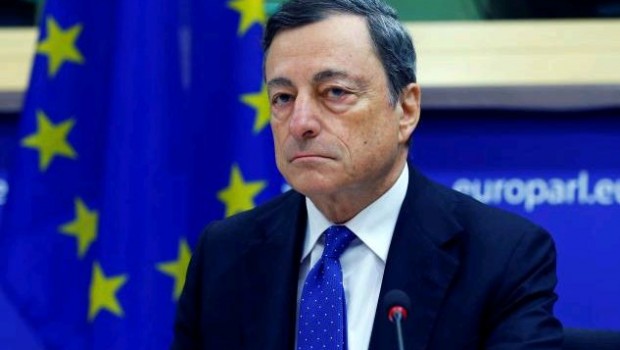 A barrage of economic data out of the East kick-offs the calendar next week, with reports on GDP, retail sales, fixed asset investment and industrial production all set for release.
Although the GDP will likely be quickly dismissed due the faults in how the figure is crafted, investors will be keen to know how property investment is holding up. Data on electricity output will also give a useful lead on the true pace of growth in Asia's largest economy.
Together with the latest consumer price inflation data from the euro, also on Monday, those reports will set the stage for the European Central Bank and Bank of Japan's policy meetings, on Thursday.
In Britain, focus will be on Tuesday's CPI data and Friday's public finance figures for June.
The former are of course of keen interest for cash-strapped consumers, but also for rate-setters at the Bank of England who are keen to avoid inflation overshooting by too much, and the latter are becoming increasingly important given the social debate over the degree of austerity which is still needed.
Retail sales figures due out on Thursday will also help investors keep tabs on how the UK consumer is holding up/
Stateside, the main release will be Thursday's Philly Fed regional manufacturing index for July, especially after the slate of softer than expected economic data published on the previous Friday.
It is one of the most widely-followed lead indicators for manufacturing at the wider national level.
Monday July 17
INTERIM DIVIDEND PAYMENT DATE
Gooch & Housego
INTERNATIONAL ECONOMIC ANNOUNCEMENTS
Consumer Price Index (EU) (10:00)
GMS
Oneview Group
FINALS
Conviviality
SPECIAL DIVIDEND PAYMENT DATE
Compass Group, Foresight 4 VCT
EGMS
RM2 International S.A. (DI)
AGMS
DP Aircraft I Limited Pref , HICL Infrastructure Company Ltd, JPMorgan European Inv Trust Growth Shares, JPMorgan European Investment Trust , Montanaro UK Smaller Companies Inv Trust
TRADING ANNOUNCEMENTS
City of London Investment Group, Petropavlovsk, Rio Tinto
Tuesday July 18
INTERIMS
Synectics
INTERNATIONAL ECONOMIC ANNOUNCEMENTS
Import and Export Price Indices (US) (13:30)
GMS
Nostra Terra Oil & Gas Co
FINALS
Castleton Technology, Ideagen, IG Group Holdings, NCC Group
IMSS
Wizz Air Holdings
DRILLING REPORT
BHP Billiton, BHP Billiton
AGMS
Ambrian , Assura , Bloomsbury Publishing, British Land Company, Brown (N.) Group, Dairy Crest Group, FirstGroup, Scapa Group, Summit Therapeutics
TRADING ANNOUNCEMENTS
Alliance Pharma, British Land Company, Clinigen Group, DotDigital Group, EMIS Group, Experian, Royal Mail, Safestyle UK
UK ECONOMIC ANNOUNCEMENTS
Consumer Price Index (09:30)
Producer Price Index (09:30)
Retail Price Index (09:30)
FINAL DIVIDEND PAYMENT DATE
Gama Aviation , JPMorgan Euro Small Co. Trust
Wednesday July 19
INTERIMS
Drax Group
QUARTERLY PAYMENT DATE
Assura
INTERNATIONAL ECONOMIC ANNOUNCEMENTS
Crude Oil Inventories (US) (15:30)
Housing Starts (US) (13:30)
MBA Mortgage Applications (US) (12:00)
GMS
British American Tobacco
IMSS
RPC Group
AGMS
Advanced Oncotherapy, B.P. Marsh & Partners, Biffa, Highbridge Multi-Strategy Fund GBP Shares, Kellan Group, Lombard Risk Management, People's Operator (The) , QinetiQ Group, Renold, RPC Group, Sequoia Economic Infrastructure Income Fund Limited , Severn Trent, TalkTalk Telecom Group , Triple Point Income VCT, Ventus 2 VCT, Ventus VCT, Weiss Korea Opportunity Fund Ltd
TRADING ANNOUNCEMENTS
Evraz, QinetiQ Group, Severn Trent, TalkTalk Telecom Group , Tristel
Q1
Wizz Air Holdings
Thursday July 20
INTERIMS
Breedon Group , Howden Joinery Group, Kcell Joint Stock Co GDR (Reg S), Moneysupermarket.com Group, Nichols, Unilever
INTERIM EX-DIVIDEND DATE
Frenkel Topping Group, Heavitree Brewery, Polar Capital Global Financials Trust, Shoe Zone, Unicorn AIM VCT
QUARTERLY PAYMENT DATE
Fair Oaks Income Limited 2017 Shs NPV
QUARTERLY EX-DIVIDEND DATE
Ediston Property Investment Company, TwentyFour Select Monthly Income Fund Limited
INTERNATIONAL ECONOMIC ANNOUNCEMENTS
Continuing Claims (US) (13:30)
Current Account (EU) (09:00)
ECB Interest Rate (EU) (12:45)
Initial Jobless Claims (US) (13:30)
Producer Price Index (GER) (07:00)
Q2
Unilever
Q3
easyJet
FINALS
Sports Direct International
SPECIAL EX-DIVIDEND DATE
Martin Currie Asia Unconstrained Trust
AGMS
Ashmore Global Opportunities Limited GBP , Big Yellow Group, Caledonia Investments, De La Rue, Edinburgh Inv Trust, Electrocomponents, Experian, Flowgroup, Gabelli Value Plus Trust , Halma, HarbourVest Global Private Equity Limited A Shs, Hargreave Hale AIM VCT 2, Octopus AIM VCT, Personal Assets Trust, Premier Foods, Royal Mail, Rurelec, SSE, Telecom Plus, Ukrproduct Group Ltd
TRADING ANNOUNCEMENTS
Anglo American, Mothercare, Premier Foods, Science In Sport, SSE
UK ECONOMIC ANNOUNCEMENTS
Retail Sales (09:30)
FINAL DIVIDEND PAYMENT DATE
DCC, Good Energy Group, Templeton Emerging Markets Inv Trust
FINAL EX-DIVIDEND DATE
Aquila Services Group, Avation, Chagala Group Limited (DI), Creightons, GB Group, Heath (Samuel) & Sons, Immunodiagnostic Systems Holdings, Martin Currie Asia Unconstrained Trust , Prime People, Puma Vct 11, Scapa Group, Syncona Limited NPV, U And I Group, Vedanta Resources, Walker Greenbank
Friday July 21
INTERIMS
Beazley, Capital & Counties Properties , PJSC Magnit GDR (REG S)
INTERIM DIVIDEND PAYMENT DATE
RWS Holdings, Standard Life Private Equity Trust, Urban&Civic , Zytronic
QUARTERLY PAYMENT DATE
Alpha Real Trust Ltd., Real Estate Credit Investments Ltd
Q2
PJSC Magnit GDR (REG S)
IMSS
AO World
SPECIAL DIVIDEND PAYMENT DATE
Northern 2 VCT, Northern 3 VCT
EGMS
Bank Audi S.A.L. GDR (Repr 1'Com'Shr Lbp1650)(Reg S)
AGMS
AO World, Georgian Mining Corporation NPV (DI), Homeserve, KCOM Group, Lekoil Ltd (DI), Securities Trust of Scotland
TRADING ANNOUNCEMENTS
Close Brothers Group, Empresaria Group, Vodafone Group
UK ECONOMIC ANNOUNCEMENTS
Public Sector Net Borrowing (09:30)
FINAL DIVIDEND PAYMENT DATE
3i Group, Amati Vct 2, Capital Gearing Trust, Edinburgh Inv Trust, Gresham House Strategic , Helical, Morses Club , Nex Group , Northern 2 VCT, Northern 3 VCT, Northern Investors Co, Oxford Technology 3 VCT, Oxford Technology VCT, Panther Securities, Premier Technical Services Group , Severn Trent, Tex Holdings, Warpaint London , Wynnstay Properties