Week ahead: Central banks to take the spotlight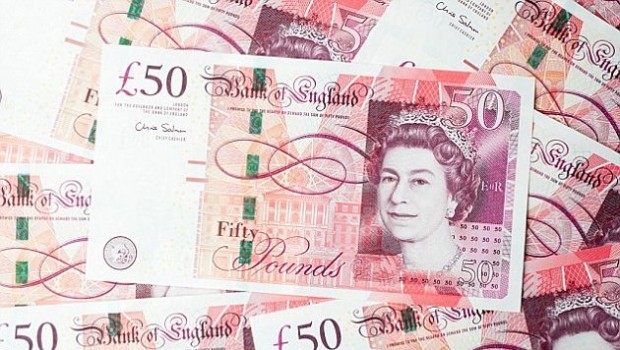 The European Central Bank will take centre stage in the coming week with some economists expecting that rate-setters in Frankfurt will further subtly hint that come October it will formally announce a further tapering in its quantitative easing programme, starting in 2018.
Of 63 economists polled by Reuters between 28 and 31 August, almost three-fourths said the ECB would take that step in October.
Nevertheless, the ECB's governing council was likely to continue treading quite carefully, perhaps in part due to recent strength in the euro.
Indeed, on Friday two of its members, Ewald Nowotny and Vitor Constancio signalled as much.
The first said it was important not to over-interpret strength in the single currency, but added that policy normalisation cannot be about "stepping on the brake, and even abruptly stepping on the brake."
Constancio was in a similar frame of mind, talking to an audience about the growing uncertainty in the world economic recovery, especially that in the US.
That, he said, made "the normalisation of inflation and unemployment levels in the euro area more difficult."
Other central banks due to make policy announcements throughout the week included the Reserve Bank of Australia (Tuesday), Bank of Canada (Wednesday) and Sweden's Riksbank (Thursday).
Also on the calendar, ahead of its own next policy meeting, the US Federal Reserve will publish its so-called 'Beige Book', on Wednesday.
Back in the UK, focus will be on Tuesday's services sector PMI for August, courtesy of IHS Markit, alongside manufacturing and industrial data for July at the end of the week.
Also scheduled for release on Thursday is Halifax's house price survey for August.
Monday September 04
INTERIMS
Amryt Pharma, Biome Technologies, Curtis Banks Group, Highland Gold Mining Ltd., Johnson Service Group, Michelmersh Brick Holdings, Tax Systems
QUARTERLY PAYMENT DATE
Toro Limited
INTERNATIONAL ECONOMIC ANNOUNCEMENTS
Producer Price Index (EU) (10:00)
FINALS
Dechra Pharmaceuticals
AGMS
Micro Focus International, Redcentric
UK ECONOMIC ANNOUNCEMENTS
PMI Construction (09:30)
FINAL DIVIDEND PAYMENT DATE
BT Group, Dekeloil Public Ltd
Tuesday September 05
INTERIMS
888 Holdings, Alpha Fx Group , Cairn Homes , Dalata Hotel Group, EU Supply, Gamma Communications, Lighthouse Group, Spectra Systems Corporation, Stadium Group, Vipera
INTERIM DIVIDEND PAYMENT DATE
Keller Group, St. Modwen Properties
QUARTERLY EX-DIVIDEND DATE
Schlumberger Ltd.
INTERNATIONAL ECONOMIC ANNOUNCEMENTS
Factory Orders (US) (15:00)
Gross Domestic Product (EU) (10:00)
Retail Sales (EU) (11:00)
FINALS
A&J Mucklow Group, Craneware, Mattioli Woods
AGMS
Aberdeen New India Investment Trust, Better Capital Pcc Ltd (2009), Downing Four VCT DP67 , Jupiter Green Inv Trust, Smith (DS)
TRADING ANNOUNCEMENTS
Halfords Group
UK ECONOMIC ANNOUNCEMENTS
BRC Shop Price Index (00:01)
Wednesday September 06
INTERIMS
Everyman Media Group , Faron Pharmaceuticals Oy (DI), Harworth Group, Loopup Group , PPHE Hotel Group Ltd, Somero Enterprises Inc. (DI), Vectura Group, WANdisco, Xaar
INTERIM DIVIDEND PAYMENT DATE
Inchcape, Lancashire Holdings Limited, Man Group
QUARTERLY PAYMENT DATE
Unilever
INTERNATIONAL ECONOMIC ANNOUNCEMENTS
Balance of Trade (US) (13:30)
Factory Orders (GER) (07:00)
ISM Non-Manufacturing (US) (15:00)
MBA Mortgage Applications (US) (12:00)
FINALS
Barratt Developments, Diurnal Group, McCarthy & Stone
ANNUAL REPORT
Barratt Developments
EGMS
Mortice Ltd. (DI), PME African Infrastructure Opportunities
AGMS
Berkeley Group Holdings (The), Consort Medical, Funding Circle SME Income Fund, Hornby, Oneview Group, ReNeuron Group, Severfield, Sports Direct International, Stewart & Wight, The Fulham Shore, Trakm8 Holdings
FINAL DIVIDEND PAYMENT DATE
Iomart Group
Thursday September 07
INTERIMS
Biffa, Brady, Centralnic Group , Filta Group Holdings, Gama Aviation , Hunters Property , International Public Partnerships Ltd., Molins, ProPhotonix (DI), Sanne Group
INTERIM DIVIDEND PAYMENT DATE
Fenner, Nexus Infrastructre , Tyman
INTERIM EX-DIVIDEND DATE
Acencia Debt Strategies Ltd., Admiral Group, Antofagasta, Arrow Global Group, Aviva 8 3/8% Cumulative Irrd Preference 1, BBGI SICAV S.A. (DI), Camellia, Capital & Counties Properties , Capital Drilling Ltd. (DI), Chesnara, Churchill China, Clarke (T.), Clarkson, Convatec Group , CRH, Eddie Stobart Logistics , Elderstreet VCT, Elementis, Eurocell , F&C UK Real Estate Investments Limited, Grafton Group Units, Greggs, H&T Group, Inspired Energy, International Personal Finance, IWG , Meggitt, Melrose Industries, Pagegroup, Phoenix Group Holdings (DI), Plus500 Ltd (DI), Polymetal International, Portmeirion Group, Rathbone Brothers, RSA Insurance Group, Savills, Shire Plc, The Gym Group, Trinity Mirror, UBM
QUARTERLY EX-DIVIDEND DATE
Fair Oaks Income Limited 2014 Shs NPV, Fair Oaks Income Limited 2017 Shs NPV, Honeycomb Investment Trust, Land Securities Group, Raven Russia Ltd 6.5% Red Cnv Pref Shs NPV, Raven Russia Ltd 6.5% Red Cnv Pref Shs Npv (RFD), Regional REIT Limited, UIL Limited (DI), Volta Finance Limited
INTERNATIONAL ECONOMIC ANNOUNCEMENTS
Continuing Claims (US) (13:30)
ECB Interest Rate (EU) (12:45)
Industrial Production (GER) (07:00)
Initial Jobless Claims (US) (13:30)
FINALS
Ashmore Group, CPL Resources, Frontier Developments, Go-Ahead Group, Mcbride, Redde
SPECIAL EX-DIVIDEND DATE
Admiral Group, Pagegroup
AGMS
Alpha Real Trust Ltd., BCA Marketplace, Best of the Best, Carpetright, Chelverton Small Companies Dividend Trust, Chelverton Small Companies ZDP shares, Cohort, Conviviality, Dart Group, Dixons Carphone , Imaginatik, Nakama Group, Polar Capital Technology Trust, Sophos Group
TRADING ANNOUNCEMENTS
Dixons Carphone
UK ECONOMIC ANNOUNCEMENTS
Halifax House Price Index (08:30)
FINAL DIVIDEND PAYMENT DATE
IG Design Group, Triad Group
FINAL EX-DIVIDEND DATE
Best of the Best, BHP Billiton, Clipper Logistics , Colefax Group, Conviviality, Fletcher King, Gateley (Holdings) , Glencore , Goodwin Plc, Henderson Smaller Companies Inv Trust, National Westminster 9%pf, WYG
Friday September 08
INTERIM DIVIDEND PAYMENT DATE
Avon Rubber, Direct Line Insurance Group, Evraz, Ferrexpo, Fevertree Drinks, Fresnillo, Law Debenture Corp., LSL Property Services, McColl's Retail Group , RM, Spirent Communications
QUARTERLY PAYMENT DATE
Honeywell International Inc., M Winkworth
INTERNATIONAL ECONOMIC ANNOUNCEMENTS
Balance of Trade (GER) (07:00)
Current Account (GER) (07:00)
Wholesales Inventories (US) (15:00)
ANNUAL REPORT
Hargreaves Lansdown
SPECIAL DIVIDEND PAYMENT DATE
Lindsell Train Inv Trust
AGMS
Adams, Greene King, Masawara, Ortac Resources Ltd. (DI), Schroder Real Estate Investment Trust Ltd, SimiGon Ltd. (DI), Syncona Limited NPV
UK ECONOMIC ANNOUNCEMENTS
Balance of Trade (09:30)
Industrial Production (09:30)
Manufacturing Production (09:30)
FINAL DIVIDEND PAYMENT DATE
Entertainment One Limited, Lindsell Train Inv Trust, Maven Income And Growth VCT 6 , New Century AIM VCT