Week ahead: Bank of England, US jobs report in focus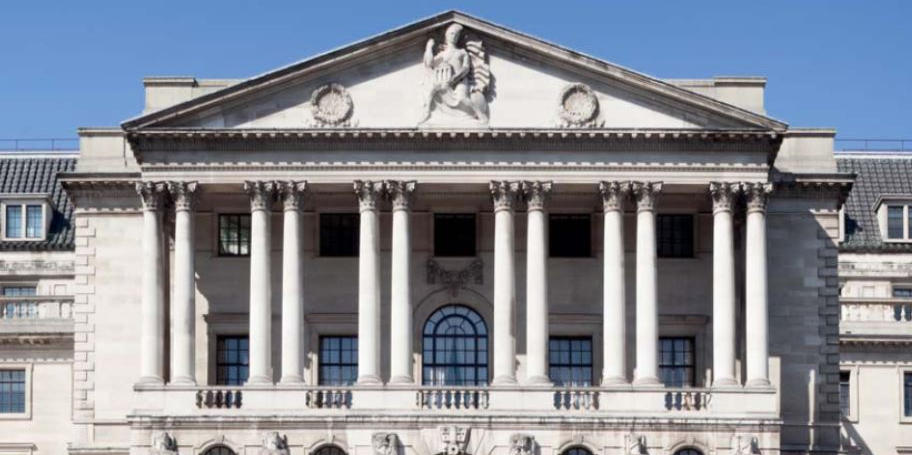 All eyes will be on the Bank of England in the coming week, with financial markets having nearly priced-in a first 25 basis point hike in Bank Rate by the Monetary Policy Committee.
Straddling the next MPC decision and quarterly Inflation Report, the latest manufacturing and service sector purchasing managers' indices for October from Markit IHS are also due out, on Wednesday and Friday, respectively.
Nonetheless, traders will also be keeping a very close eye on the events unfolding in Spain and Catalonia, especially on any possibility for a 'last-minute' deal between officials in the central government and the regional authorities.
Stateside, and perhaps impacting on the market reaction to the BoE's deliberations, the latest US jobs data is set for release at the end of the week, on Friday.
Significantly, it will come close on the heels of the latest policy meeting of the Federal Open Market Committee, on Wednesday.
Although policymakers at the US central bank are not expected to announce any changes, as always investors will be closely watching the statement issued after their meeting for any clues as to how their thinking may be evolving, especially given the White House's apparent progress on the tax reform front.
Over in the Eurozone, the most eagerly-awaited data will be the latest CPI releases for October out of Germany, on Monday, and from France and Italy on Wednesday.
To take note of as well, rate-setters at the Bank of Japan are also due to meet, on Tuesday.
Monday 30 October
INTERIM DIVIDEND PAYMENT DATE
BlackRock Latin American Inv Trust, Essentra, Morgan Sindall Group, Trans-Siberian Gold, Witan Pacific Inv Trust
INTERNATIONAL ECONOMIC ANNOUNCEMENTS
Business Climate Indicator (EU) (10:00)
Consumer Confidence (EU) (10:00)
Economic Sentiment Indicator (EU) (10:00)
Import Price Index (GER) (07:00)
Industrial Confidence (EU) (10:00)
Personal Consumption Expenditures (US) (12:30)
Personal Income (US) (12:30)
Personal Spending (US) (12:30)
Retail Sales (GER) (07:00)
Q3
HSBC Holdings
GMS
Central Rand Gold Ltd
FINALS
Artilium, Lok'n Store Group, Lok'n Store Group
DRILLING REPORT
Glencore
EGMS
Public Joint Stock Company Severstal GDR (Reg S)
AGMS
Ideagen, Mirada
UK ECONOMIC ANNOUNCEMENTS
Consumer Credit (09:30)
GFK Consumer Confidence (00:01)
M4 Money Supply (09:30)
Mortgage Approvals (09:30)
Nationwide House Price Index (06:00)
FINAL DIVIDEND PAYMENT DATE
K3 Capital Group , Standard Life UK Smaller Companies Trust
Tuesday 31 October
INTERIMS
Great Eastern Energy Corp Ltd. GDR, Ryanair Holdings
INTERIM DIVIDEND PAYMENT DATE
BioPharma Credit , Cambian Group, John Laing Infrastructure Fund Ltd, NAHL Group, Old Mutual, Wynnstay Group
QUARTERLY PAYMENT DATE
F&C Commercial Property Trust Ltd., Funding Circle SME Income Fund, Middlefield Canadian Income PCC, Real Estate Investors, Schroder Income Growth Fund
INTERNATIONAL ECONOMIC ANNOUNCEMENTS
GDP (Preliminary) (EU) (10:00)
Unemployment Rate (EU) (10:00)
Q3
BP
GMS
Altona Energy, Puma Vct 8
FINALS
Earthport, Egdon Resources
AGMS
Angle, JPMorgan Mid Cap Inv Trust, Kodal Minerals , Maxcyte (DI), Terra Catalyst Fund (DI)
TRADING ANNOUNCEMENTS
Just Eat , Plus500 Ltd (DI), WPP
FINAL DIVIDEND PAYMENT DATE
Abbey, Alumasc Group, Chemring 7% Cumulative Preference Shares 1, City of London Investment Group, Coral Products, Rank Group
Wednesday 01 November
INTERIM DIVIDEND PAYMENT DATE
Smith & Nephew, StatPro Group
QUARTERLY PAYMENT DATE
Mercantile Investment Trust (The)
INTERNATIONAL ECONOMIC ANNOUNCEMENTS
Construction Spending (US) (15:00)
Crude Oil Inventories (US) (14:30)
ISM Manufacturing (US) (14:00)
ISM Prices Paid (US) (14:00)
MBA Mortgage Applications (US) (11:00)
Q3
Apax Global Alpha Limited , Smurfit Kappa Group
IMSS
Standard Chartered
SPECIAL DIVIDEND PAYMENT DATE
Next
AGMS
Greka Drilling Ltd (DI), South32 Limited (DI) , Stanley Gibbons Group, Thinksmart Limited (DI)
TRADING ANNOUNCEMENTS
Just Group, Millennium & Copthorne Hotels, Next, Paddy Power Betfair
UK ECONOMIC ANNOUNCEMENTS
BRC Shop Price Index (00:01)
PMI Manufacturing (09:30)
FINAL DIVIDEND PAYMENT DATE
Smith (DS)
Thursday 02 November
INTERIMS
3i Infrastructure, Tate & Lyle
INTERIM DIVIDEND PAYMENT DATE
Downing Four VCT DP2011 Gen A Shs, Downing Four VCT DP2011 Str, Downing Four VCT DP2011 Str A Shs, Downing Four VCT DP2011Gen, Downing Four VCT DSO 'D' Shs, Good Energy Group
INTERIM EX-DIVIDEND DATE
Amati VCT , Bloomsbury Publishing, Braemar Shipping Services, C&C Group, Hilton Food Group, IFG Group, Just Group, Laird, Mission Marketing Group, Morgan Advanced Materials , SThree, Warpaint London
QUARTERLY EX-DIVIDEND DATE
Brunner Inv Trust, JPMorgan Claverhouse Inv Trust, Toro Limited , Unilever
INTERNATIONAL ECONOMIC ANNOUNCEMENTS
Continuing Claims (US) (12:30)
Initial Jobless Claims (US) (12:30)
PMI Composite (EU) (09:00)
PMI Manufacturing (EU) (09:00)
PMI Services (EU) (09:00)
Unemployment Rate (GER) (09:00)
Q3
Indivior, Lancashire Holdings Limited, Royal Dutch Shell 'A', Royal Dutch Shell 'B', RSA Insurance Group
IMSS
Schroders
SPECIAL EX-DIVIDEND DATE
Aberdeen Asian Smaller Companies Investment Trust, Artemis VCT, Octopus Apollo VCT, Softcat, TR European Growth Trust
AGMS
Go-Ahead Group, Schroder Japan Growth Fund
TRADING ANNOUNCEMENTS
Amec Foster Wheeler, Croda International, Howden Joinery Group, Intu Properties, Morrison (Wm) Supermarkets, RSA Insurance Group
UK ECONOMIC ANNOUNCEMENTS
BoE Interest Rate Decision (12:00)
FINAL DIVIDEND PAYMENT DATE
Redde
FINAL EX-DIVIDEND DATE
Aberdeen Asian Smaller Companies Investment Trust, Ashmore Group, BlackRock Greater Europe Inv Trust, Dunelm Group, Ideagen, James Halstead, Jupiter Dividend & Growth Trust, Jupiter Dividend & Growth Trust Common, Jupiter UK Growth Investment Trust, NWF Group, Produce Investments, SCS Group , Softcat, TR European Growth Trust, Urals Energy Public Co Ltd. (DI)
Friday 03 November
INTERIM DIVIDEND PAYMENT DATE
Andrews Sykes Group, Arena Events Group , BBA Aviation, Bodycote, Cello Group, CRH, F&C Private Equity Trust, Fisher (James) & Sons, ICG Enterprise Trust, Johnson Service Group, Judges Scientific, M. P. Evans Group, OneSavings Bank, Rightmove, SIG, Taylor Wimpey, Unite Group, Weir Group
QUARTERLY PAYMENT DATE
F & C UK High Income Trust
INTERNATIONAL ECONOMIC ANNOUNCEMENTS
Balance of Trade (US) (13:30)
Factory Orders (US) (15:00)
ISM Non-Manufacturing (US) (15:00)
Non-Farm Payrolls (US) (13:30)
PMI Composite (US) (14:45)
PMI Services (US) (14:45)
Unemployment Rate (US) (13:30)
Q3
Smith & Nephew
SPECIAL DIVIDEND PAYMENT DATE
F & C UK High Income Trust , River and Mercantile Group
AGMS
Frontera Resources Corporation (DI), Gunsynd
TRADING ANNOUNCEMENTS
Smith & Nephew
UK ECONOMIC ANNOUNCEMENTS
Halifax House Price Index (08:30)
PMI Services (09:30)
FINAL DIVIDEND PAYMENT DATE
Murgitroyd Group