Week ahead: Parliamentary debates on Withdrawal, US jobs report in focus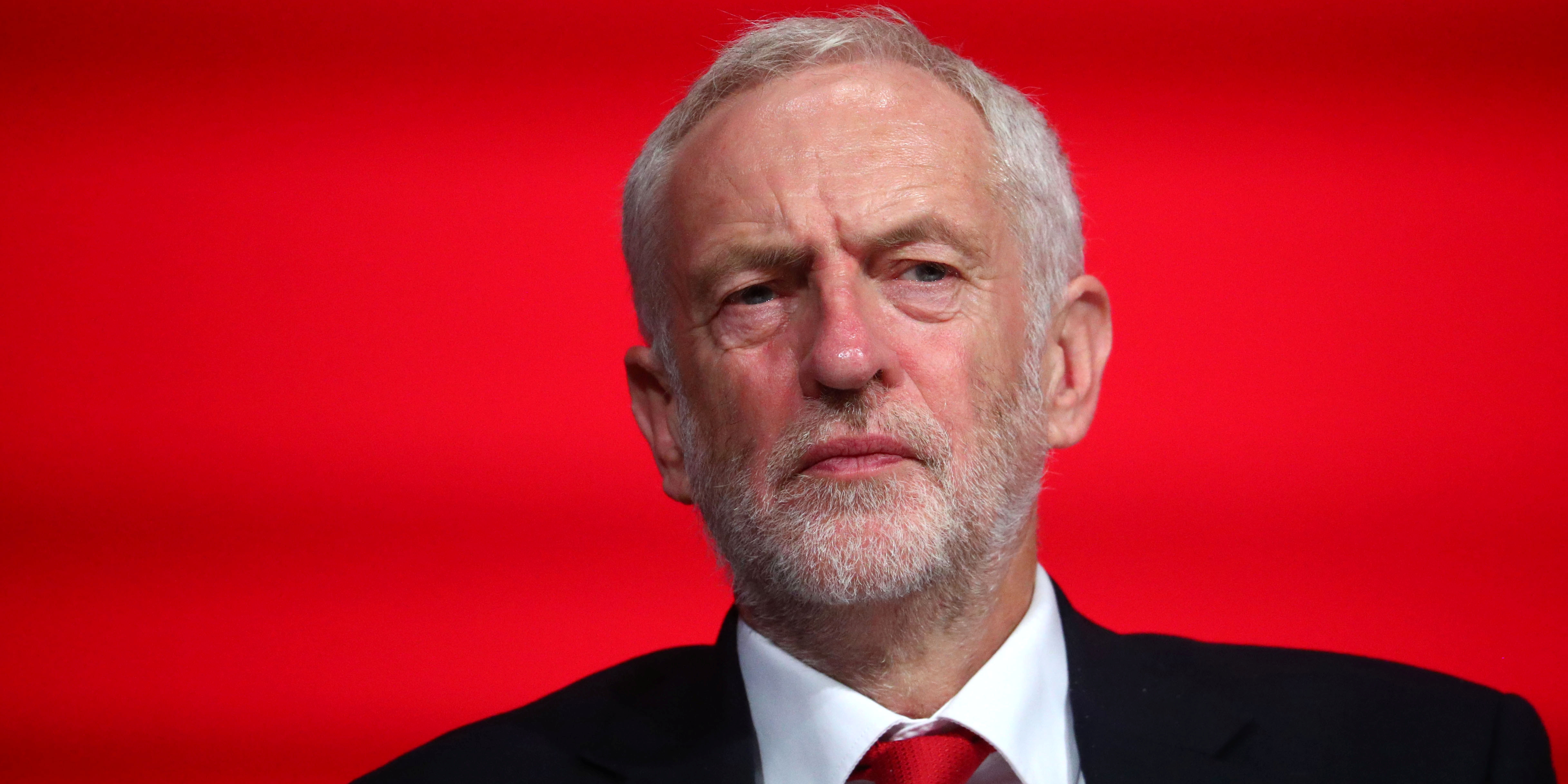 All eyes over the coming week will be on the five debates to be held in Parliament on the Withdrawal Agreement, starting from Tuesday, and on whether the odds for a vote against Prime Minister Theresa May's proposals shift or not.
Expectations for the WA to pass on a first vote are quite low with as many as 400 MPs, out of a total of 650, possibly voting against an agreement.
Indeed, according to analysts multiple scenarios were still possible, including fresh elections or a 'no-deal' Brexit.
Against that backdrop, investors will also be holding their cards close to their chest ahead of the release of the latest monthly US jobs report, on Friday.
Quite important as well, Caixin's factory sector Purchasing Managers Index for November was due to be published on Monday.
Across the Channel meanwhile, final readings on PMIs for factory and services sector activity in the Eurozone in November were scheduled for release, on Monday and Wednesday.
Back in the UK, on Tuesday, Bank of England Governor, Mark Carney, was due to testify before the Treasury Select Committee.
He would possibly be followed by the Chancellor the next day.
IHS Markit's UK services sector PMI was also due for release, on Wednesday.
On Tuesday, rate-setters at Australia's monetary authority were set to meet to decide on rates, with monetary policymakers in India and Poland set to do the same on Wednesday.
To take note of, a National Day of Mourning was scheduled for 5 December in memory of the recently deceased 43rd President of the United States, George H.W. Bush.
Monday December 03
INTERIMS
Better Capital Pcc Ltd (2009), Omega Diagnostics Group, Plastics Capital, ULS Technology , UniVision Engineering Ltd.
INTERIM DIVIDEND PAYMENT DATE
International Consolidated Airlines Group SA (CDI), ITV
QUARTERLY PAYMENT DATE
JPMorgan Claverhouse Inv Trust
INTERNATIONAL ECONOMIC ANNOUNCEMENTS
Auto Sales (US) (20:30)
Construction Spending (US) (15:00)
ISM Manufacturing (US) (15:00)
ISM Prices Paid (US) (15:00)
PMI Manufacturing (GER) (08:55)
PMI Manufacturing (EU) (09:00)
PMI Manufacturing (US) (14:45)
FINALS
Schroder European Real Estate Investment Trust
AGMS
Mysale Group
TRADING ANNOUNCEMENTS
McColl's Retail Group
UK ECONOMIC ANNOUNCEMENTS
PMI Manufacturing (09:30)
FINAL DIVIDEND PAYMENT DATE
Kier Group
Tuesday December 04
INTERIMS
Collagen Solutions, Consort Medical, Discoverie Group, Mind Gym, Park Group, Tekmar Group, Vianet Group, WYG
QUARTERLY EX-DIVIDEND DATE
Schlumberger Ltd.
INTERNATIONAL ECONOMIC ANNOUNCEMENTS
Producer Price Index (EU) (10:00)
Q2
Tekmar Group
FINALS
Greencore Group, ITE Group, Ixico
ANNUAL REPORT
Greencore Group
AGMS
City Natural Resources High Yield Trust, DX (Group), Greatland Gold, London Finance & Investment Group, Ruffer Investment Company Ltd Red PTG Pref Shares
UK ECONOMIC ANNOUNCEMENTS
PMI Construction (09:30)
Q1
Ferguson
Wednesday December 05
INTERIMS
Stagecoach Group, Tricorn Group
INTERIM DIVIDEND PAYMENT DATE
Burford Capital , Marshalls
QUARTERLY PAYMENT DATE
Unilever
INTERNATIONAL ECONOMIC ANNOUNCEMENTS
Crude Oil Inventories (US) (15:30)
ISM Non-Manufacturing (US) (15:00)
MBA Mortgage Applications (US) (12:00)
PMI Composite (EU) (09:00)
PMI Composite (GER) (08:56)
PMI Composite (US) (14:45)
PMI Services (EU) (09:00)
PMI Services (GER) (08:55)
PMI Services (US) (14:45)
Retail Sales (EU) (10:00)
FINALS
Majedie Investments, Numis Corporation, PCF Group, Stock Spirits Group
SPECIAL DIVIDEND PAYMENT DATE
VinaLand Ltd
AGMS
Ceres Power Holdings, Gattaca, MBL Group, River and Mercantile Group
TRADING ANNOUNCEMENTS
Joules Group
UK ECONOMIC ANNOUNCEMENTS
PMI Services (09:30)
FINAL DIVIDEND PAYMENT DATE
Ferguson, Galliford Try
FINAL EX-DIVIDEND DATE
Aeci 5 1/2% Prf
Thursday December 06
INTERIMS
Custodian Reit , Smith (DS), Versarien
INTERIM DIVIDEND PAYMENT DATE
First Derivatives, Inspired Energy
INTERIM EX-DIVIDEND DATE
Alpha Financial Markets Consulting, Aquila Services Group, Babcock International Group, Biffa, Big Yellow Group, Bonmarche Holdings, Caffyns, Cake Box Holdings, Cranswick, D4T4 Solutions, De La Rue, Fuller Smith & Turner, Greene King, Homeserve, IG Design Group, Intermediate Capital Group, Investec, Kainos Group , Mediclinic International , Montanaro European Smaller Companies Trust, Next, PayPoint, Pets at Home Group , Record, Royal Mail, Telford Homes, Templeton Emerging Markets Inv Trust, Triad Group, Vertu Motors, VP, Walker Crips Group, Wincanton, Zegona Communications
QUARTERLY EX-DIVIDEND DATE
Albion Technology & General VCT, Civitas Social Housing , Civitas Social Housing C Shs, Honeycomb Investment Trust, Raven Property Group 6.5% Red Cnv Pref Shs NPV, RM Secured Direct Lending, UIL Limited (DI)
INTERNATIONAL ECONOMIC ANNOUNCEMENTS
Continuing Claims (US) (13:30)
Factory Orders (GER) (07:00)
Initial Jobless Claims (US) (13:30)
FINALS
CareTech Holding, easyHotel, Impax Asset Management Group
SPECIAL EX-DIVIDEND DATE
Juridica Investments Ltd., PayPoint
AGMS
Aeorema Communications, Baillie Gifford Japan Trust, Billing Services Group Ltd., Bioventix, BlackRock Greater Europe Inv Trust, Churchill Mining, Foresight Solar & Infrastructure VCT, Jubilee Metals Group, Mercantile Ports & Logistics Limited, MJ Gleeson , Softcat, UK Mortgages Limited
TRADING ANNOUNCEMENTS
Ted Baker
FINAL DIVIDEND PAYMENT DATE
Craneware, NWF Group
FINAL EX-DIVIDEND DATE
British Empire Trust, Britvic, Daily Mail and General Trust A (Non.V), DFS Furniture, Fidelity Special Values, Greene King, Northamber, Scottish Oriental Smaller Companies Trust, Town Centre Securities, YouGov
Friday December 07
INTERIM DIVIDEND PAYMENT DATE
Air Partner, Prime People, Rotala, SThree, Young & Co's Brewery 'A' Shares, Young & Co's Brewery (Non-Voting)
QUARTERLY PAYMENT DATE
Honeywell International Inc., ICG Enterprise Trust
INTERNATIONAL ECONOMIC ANNOUNCEMENTS
Consumer Credit (US) (20:00)
Gross Domestic Product (EU) (10:00)
Industrial Production (GER) (07:00)
Non-Farm Payrolls (US) (13:30)
U. of Michigan Confidence (Prelim) (US) (15:00)
Unemployment Rate (US) (13:30)
Wholesales Inventories (US) (15:00)
ANNUAL REPORT
Diploma
AGMS
Akers Biosciences, Inc. , Associated British Foods, Associated British Foods, Conroy Gold & Natural Resources, Green Reit, Henderson International Income Trust, James Halstead, Karelian Diamond Resources, SimiGon Ltd. (DI), Zinc Media Group
UK ECONOMIC ANNOUNCEMENTS
Halifax House Price Index (08:30)
FINAL DIVIDEND PAYMENT DATE
Ashmore Group, Avingtrans, CVS Group, Dunelm Group, James Halstead, JPMorgan Smaller Companies Inv Trust, Revolution Bars Group, Swallowfield