Week ahead: Emerging markets, US data in focus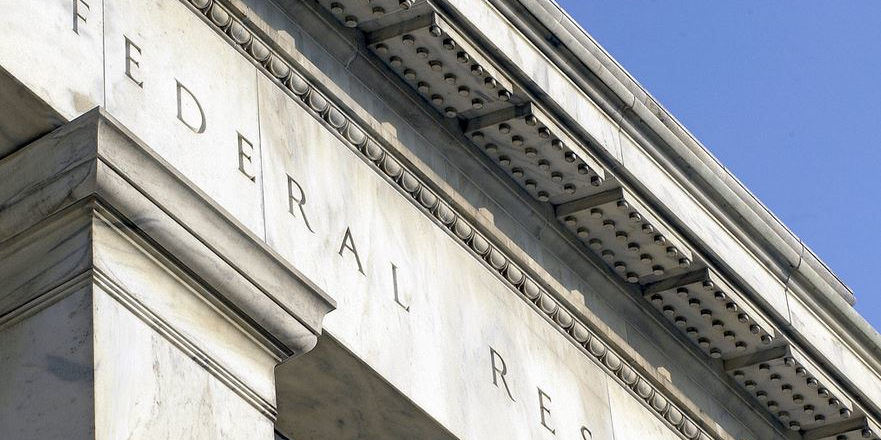 The flow of economic data will pick-up substantially in all jurisdictions over the coming week, although markets may well still be digesting recent events in Turkey's capital markets, even as the monitor for collateral effects on other Emerging Markets.
On that note, across the Pacific, in China, Tuesday will see the release of readings on retail sales, industrial production and fixed asset investment.
In the UK, employment data for June and consumer price and retail sales figures for July are all set for release, in that order and starting from Tuesday.
The data calendar is also quite heavy in the US with retail sales data for July, on Wednesday, potentially the most market-moving report, given the heavy weighting of consumption in GDP.
Readings are also due out on industrial production and on the Federal Reserve bank of Philadelphia's manufacturing sector gauge, for August.
Capping the week off, the Reserve Bank of India is set to make a policy announcement on Friday.
Monday August 13
INTERIMS
Clarkson, Plus500 Ltd (DI)
FINALS
UniVision Engineering Ltd.
SPECIAL DIVIDEND PAYMENT DATE
Establishment Inv Trust
AGMS
Albion Venture Capital Trust
FINAL DIVIDEND PAYMENT DATE
Downing Four VCT DP2011 Gen A Shs, Downing Four VCT DP2011 Str A Shs, Downing Four VCT DSO 'D' Shs, Establishment Inv Trust, Invesco Asia Trust, Investec, Mountview Estates
Tuesday August 14
INTERIMS
Antofagasta, Apax Global Alpha Limited , Capital & Regional, esure Group, JPJ Group, Mears Group, Menzies(John), Polypipe Group , Realm Therapeutics , Telecom Egypt SAE GDS (Regs), Touchstone Exploration Inc NPV (DI), Transgloble Energy Corporation NPV (DI)
INTERNATIONAL ECONOMIC ANNOUNCEMENTS
Consumer Price Index (GER) (07:00)
GDP (Preliminary) (EU) (10:00)
GDP (Preliminary) (GER) (07:00)
Import and Export Price Indices (US) (13:30)
Industrial Production (EU) (10:00)
ZEW Survey (EU) - Economic Sentiment (10:00)
ZEW Survey (GER) - Current Situation (10:00)
ZEW Survey (GER) - Economic Sentiment (10:00)
Q2
JPJ Group, Telecom Egypt SAE GDS (Regs)
AGMS
Castings, Gabelli Value Plus Trust
TRADING ANNOUNCEMENTS
Castings
UK ECONOMIC ANNOUNCEMENTS
Claimant Count Rate (09:30)
Wednesday August 15
INTERIMS
Admiral Group, Balfour Beatty, CLS Holdings, Georgia Healthcare Group, Hikma Pharmaceuticals, Hochschild Mining, Lookers, Marshall Motor Holdings, Riverstone Energy Limited
INTERIM DIVIDEND PAYMENT DATE
Shoe Zone
QUARTERLY PAYMENT DATE
Marsh & Mclennan Cos Inc.
INTERNATIONAL ECONOMIC ANNOUNCEMENTS
Business Inventories (US) (15:00)
Capacity Utilisation (US) (14:15)
Crude Oil Inventories (US) (15:30)
Industrial Production (US) (14:15)
MBA Mortgage Applications (US) (12:00)
Retail Sales (US) (13:30)
Q2
Georgia Healthcare Group
FINALS
Falanx Group Ltd
AGMS
Afritin Mining Limited NPV, John Laing Environmental Assets Group Limited , Origo Partners
UK ECONOMIC ANNOUNCEMENTS
Consumer Price Index (09:30)
Producer Price Index (09:30)
Retail Price Index (10:30)
FINAL DIVIDEND PAYMENT DATE
Halma, Majestic Wine, National Grid
Thursday August 16
INTERIMS
Allied Minds , Bank of Georgia Group, CableVision Holdings S.A. GDS, Capital Drilling Ltd. (DI), Kaz Minerals , Tribal Group
INTERIM DIVIDEND PAYMENT DATE
Treatt
INTERIM EX-DIVIDEND DATE
Anglo American, Aviva, Contour Global , Dairy Farm International Holdings Ltd (Bermuda), Dairy Farm International Holdings Ltd. (Jersey), Dairy Farm International Holdings Ltd. (Singapore), Domino's Pizza Group, Henderson Opportunities Trust, Hongkong Land Holding Ltd. (Bermuda), Hongkong Land Holding Ltd. (Jersey), Hongkong Land Holding Ltd. (Sing.Reg), Ibstock , Jardine Matheson Holdings Ltd (Singapore Reg), Jardine Matheson Holdings Ltd. (Bermuda), Jardine Matheson Holdings Ltd. (Jersey), Jardine Strategic Holdingd Ltd. (Bermuda), Jardine Strategic Holdingd Ltd. (Jersey REG), Jardine Strategic Holdings Ltd. (Singapore), Lancashire Holdings Limited, Legal & General Group, Lloyds Banking Group, Low & Bonar, Mandarin Oriental International (Bermuda), Mandarin Oriental International (Jersey), Mandarin Oriental International (Singapore), Merlin Entertainments , Millennium & Copthorne Hotels, North Midland Construction, Pearson, Quartix Holdings , Reckitt Benckiser Group, RSA Ins 7 3/8%pf, Schroders, Schroders (Non-Voting), SEGRO, Standard Life Aberdeen, Synectics, TI Fluid Systems, Vivo Energy
QUARTERLY EX-DIVIDEND DATE
Civitas Social Housing , Civitas Social Housing C Shs, ICG Enterprise Trust, MedicX Fund Ltd., Raven Property Group Limited Cum Red Pref, RM Secured Direct Lending, The Renewables Infrastructure Group Limited
INTERNATIONAL ECONOMIC ANNOUNCEMENTS
Balance of Trade (EU) (10:00)
Building Permits (US) (13:30)
Continuing Claims (US) (13:30)
Housing Starts (US) (13:30)
Initial Jobless Claims (US) (13:30)
FINALS
Filtronic, Rank Group
SPECIAL EX-DIVIDEND DATE
Lindsell Train Inv Trust, London & Associated Properties, Severfield
AGMS
Sequoia Economic Infrastructure Income Fund Limited
TRADING ANNOUNCEMENTS
Kingfisher
UK ECONOMIC ANNOUNCEMENTS
Retail Sales (09:30)
FINAL EX-DIVIDEND DATE
Aberdeen New Dawn Investment Trust, Ashtead Group, FIH Group , Iomart Group, Lindsell Train Inv Trust, London & Associated Properties, Quiz, Severfield
Friday August 17
INTERIMS
Global Ports Holding
INTERIM DIVIDEND PAYMENT DATE
Globalworth Real Estate Investments Limited, Safestore Holdings, Stenprop Limited
QUARTERLY PAYMENT DATE
Tufton Oceanic Assets Limited NPV
INTERNATIONAL ECONOMIC ANNOUNCEMENTS
Consumer Price Index (EU) (10:00)
Wholesale Price Index (GER) (07:00)
ANNUAL REPORT
Abbey
EGMS
BCRE - Brack Capital Real Estate Investments N.V. (DI), PJSC Megafon GDR (Reg S)
AGMS
MX Oil
UK ECONOMIC ANNOUNCEMENTS
Current Account (EU) (09:00)
FINAL DIVIDEND PAYMENT DATE
Castings, Heath (Samuel) & Sons, Immunodiagnostic Systems Holdings, Scapa Group, Sirius Real Estate Ltd., U And I Group