Mother of all weeks ahead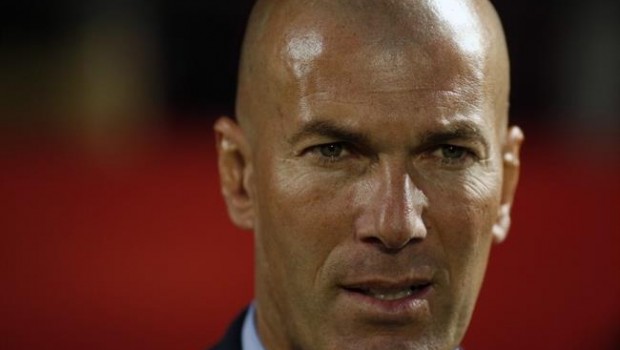 Investors will have to navigate a veritable mine field of potential risks events in what analysts at Danske Bank said is set to be the "mother of all weeks".
Sounding a similar note, coming on the heels of the G7 summit in Quebec over the weekend, FX analysts at Bank of America-Merrill Lynch said the coming week would be "the most important of the year".
In its typically succinct fashion (although it did forget to mention the inaugural match of the World Cup, on Thursday), BofA-ML said: "Very important week ahead: G7 and trade war risks; ECB, FOMC, BoJ; Trump-Kim meeting; UK Brexit vote."
Key among those events will be the 12-13 June House of Commons debate on the Lords' amendments to the EU Withdrawal Bill, including on setting establishment a customs union with the European Union after Brexit and remaining in the European Economic Area as two of the official goals for the government's negotiations with Brussels.
Also on 12 June, and massively important as well, US President Donald Trump will meet North Korea's Kim Jong-Un, in Singapore.
Straddling those events, investors in the UK will be peppered with a steady stream of top-tier economic indicators, including on industrial production, foreign trade, inflation and retail sales.
On that note, in a separate research report sent to clients, Merrill said that November - not August as most in markets were then anticipating - was the most likely date for a hike from the Bank of England "as the recent improvement in PMIs may not last long".
Talking of central banks, policy decisions were expected from the US Federal Reserve on Wednesday, European Central Bank on Thursday and Bank of Japan on Friday.
At the end of the week, on Friday, economists were also expecting confirmation from the White House on whether it would proceed, or not, with tariffs on $50bn-worth of Chinese goods.
Investors would likely also be closely following to the latest slate of economic reports out of China, with a reading on the country's CPI in May due out on 9 June, followed by activity indicators on investment, industrial production and retail sales due out on 14 June.
Monday June 11
INTERIMS
Schroder Asia Pacific Fund
INTERNATIONAL ECONOMIC ANNOUNCEMENTS
(10-15 June) New loans for May (CH)
INTERIM DIVIDEND PAYMENT DATE
Barloworld Ltd.
QUARTERLY EX-DIVIDEND DATE
Total SA
FINALS
IG Design Group, Palace Capital
AGMS
Coca-Cola HBC AG (CDI), Edge Performance VCT 'H' Shares, Foresight Solar Fund Limited, Hostelworld Group , International Public Partnerships Ltd., Katoro Gold, Novacyt S.A. (CDI), Phoenix Global Mining Limited (DI), Randall & Quilter Investment Holdings (DI)
UK ECONOMIC ANNOUNCEMENTS
Balance of Trade (09:30)
Industrial Production (09:30)
Manufacturing Production (09:30)
FINAL EX-DIVIDEND DATE
Compagnie de St-Gobain SA
Tuesday June 12
INTERIMS
Crest Nicholson Holdings, Iomart Group, Pressure Technologies
INTERNATIONAL ECONOMIC ANNOUNCEMENTS
Trump-Kim summit in Singapore
Consumer Price Index (US) (13:30)
ZEW Survey (EU) (10:00)
ZEW Survey (GER) (10:00)
FINALS
B.P. Marsh & Partners, Civitas Social Housing , CML Microsystems, Halma, Iomart Group, Motorpoint Group, Oxford Instruments, Park Group, Trifast
AGMS
Cora Gold Limited (DI), Diamond Bank GDR (Reg S), Ergomed , Globalworth Real Estate Investments Limited, Hansteen Holdings, Interserve, Kingfisher, Martin Currie Global Portfolio Trust, Mobile Tornado Group, Somero Enterprises Inc. (DI), Ted Baker, Tri-Star Resources , Warpaint London , Woodford Patient Capital Trust
TRADING ANNOUNCEMENTS
Bellway, Boohoo.com, Crest Nicholson Holdings, Ted Baker, Trifast
UK ECONOMIC ANNOUNCEMENTS
Speech by MPC's Andy Haldane (1400)
Commons Debate on Withdrawal Bill
Claimant Count Rate (09:30)
FINAL DIVIDEND PAYMENT DATE
AA , Hiscox Limited (DI)
Wednesday June 13
INTERIMS
Autins Group, Redhall Group
INTERIM DIVIDEND PAYMENT DATE
Diploma
INTERNATIONAL ECONOMIC ANNOUNCEMENTS
Industrial Production (EU) (10:00)
MBA Mortgage Applications (US) (12:00)
Producer Price Index (US) (13:30)
FOMC Rate Decision (US) (1900)
FINALS
Biffa, Castings, Charles Stanley Group, Eckoh, Enteq Upstream, Evgen Pharma, Mulberry Group, NextEnergy Solar Fund Limited Red, Norcros
SPECIAL DIVIDEND PAYMENT DATE
Kape Technologies
AGMS
Brave Bison Group, City Merchants High Yield Trust, DCC, Futura Medical, International Consolidated Airlines Group SA (CDI), Iofina, Manx Telecom , Maven Income & Growth 2 VCT, Mirriad Advertising , NB Global Floating Rate Income Fund Ltd GBP, Oracle Power , REA Holdings, REI Agro Ltd. GDR (Reg S), Shanta Gold Ltd., Sinclair Pharma, Touchstone Exploration Inc NPV (DI), Witan Pacific Inv Trust, WPP
TRADING ANNOUNCEMENTS
PJSC Magnitogorsk Iron & Steel Works GDR (Reg S)
UK ECONOMIC ANNOUNCEMENTS
Commons Debate on Withdrawal Bill
Consumer Price Index (09:30)
Producer Price Index (09:30)
Retail Sales (09:30)
FINAL DIVIDEND PAYMENT DATE
Compagnie de St-Gobain SA, Share plc
Thursday June 14
INTERIMS
CareTech Holding, Safestore Holdings
INTERIM DIVIDEND PAYMENT DATE
Cerillion
INTERIM EX-DIVIDEND DATE
British Empire Trust, Brunner Investment 5% Prf, Hollywood Bowl Group, Nexus Infrastructure , Orchard Funding Group , Shaftesbury, Sherborne Investors (Guernsey) 'B' Limited, Triple Point Vct 2011 A
QUARTERLY EX-DIVIDEND DATE
Assura , Ediston Property Investment Company, XP Power Ltd. (DI)
INTERNATIONAL ECONOMIC ANNOUNCEMENTS
Retail Sales, Fixed Asset Investment, Industrial Production (CH)
Business Inventories (US) (15:00)
Consumer Price Index (GER) (07:00)
Continuing Claims (US) (13:30)
ECB Interest Rate Decision and Press Conference (EZ) (12:45)
Import and Export Price Indices (US) (13:30)
Initial Jobless Claims (US) (13:30)
Retail Sales (US) (13:30)
GMS
Future
FINALS
Aveva Group, Consort Medical, Majestic Wine, Mountview Estates, Seneca Global Income & Growth Trust, Syncona Limited NPV
SPECIAL EX-DIVIDEND DATE
Capital Gearing Trust, Impax Asset Management Group, Persimmon
AGMS
Christie Group, Concepta, ECSC Group, Himalayan Fund NV, Middlefield Canadian Income PCC, Morrison (Wm) Supermarkets, Plaza Centers NV, Providence Resources, Regal Petroleum, Sirius Petroleum, Steppe Cement Ltd, Walcom Group (DI)
TRADING ANNOUNCEMENTS
Brown (N.) Group, PZ Cussons
UK ECONOMIC ANNOUNCEMENTS
Retail Sales (09:30)
FINAL DIVIDEND PAYMENT DATE
Hostelworld Group , The Gym Group
FINAL EX-DIVIDEND DATE
3i Group, 3i Infrastructure, Aberdeen Japan Investment Trust , Alliance Pharma, Applegreen, Camellia, Capital Gearing Trust, Dillistone Group, Discoverie Group, Electrocomponents, Forterra, Harvey Nash Group, Helical, Intermediate Capital Group, JPMorgan Euro Small Co. Trust, Keystone Law Group , Mears Group, Mediclinic International , Monks Inv Trust, New Century AIM VCT 2, NMC Health, Pets at Home Group , RHI Magnesita N.V. (DI), S&U, Safestyle UK , Severn Trent, System1 Group, Templeton Emerging Markets Inv Trust, Vianet Group, WPP
Friday June 15
INTERIM DIVIDEND PAYMENT DATE
Aeci 5 1/2% Prf, Avingtrans, Brewin Dolphin Holdings, Cambria Automobiles, GBGI Limited, Keystone Inv Trust, Lok'n Store Group
QUARTERLY PAYMENT DATE
Canadian General Investments Ltd., Carnival
INTERNATIONAL ECONOMIC ANNOUNCEMENTS
White House decision on China Trade Tariffs
BoJ Rate Decision (JP)
Balance of Trade (EZ) (10:00)
Capacity Utilisation (US) (14:15)
Consumer Price Index (EZ) (10:00)
Industrial Production (US) (14:15)
U. of Michigan Confidence (Prelim) (US) (15:00)
Wholesale Price Index (GER) (07:00)
FINALS
Record, Wynnstay Properties
SPECIAL DIVIDEND PAYMENT DATE
U And I Group
AGMS
Baker Steel Resources Trust Ltd., Inspiration Healthcare Group , M. P. Evans Group, SSE, Tesco
TRADING ANNOUNCEMENTS
SThree
UK ECONOMIC ANNOUNCEMENTS
RICS Housing Market Survey (00:01)
FINAL DIVIDEND PAYMENT DATE
Advanced Medical Solutions Group, Ascential, BlackRock Smaller Companies Trust, Downing Three VCT H Shs, Downing Two VCT G Shs, FDM Group (Holdings), G4S, GYG, K3 Business Technology Group, LLoyds Banking Group 6.367% Non-Cum Fxd/Fltg Rte Pref Shares, Non-Standard Finance, Soco International