The best investment I have ever made — and still hold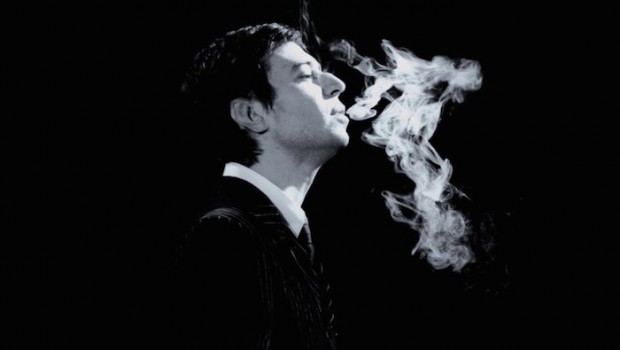 By Vince Stanzione, private trader and trading mentor.
I have now been trading and investing for over 31 years and I am often asked what's the best investment I've ever made.
Without doubt, it has been investing in tobacco shares, a sector which I am still heavily exposed to.
Before going into these shares it's important to say that no single trade – however sure you are – should make or break your account. These investments became profitable over years and the profits compounded thanks to dividends and capital appreciation into a multi-million investment rather than an overnight wonder.
Putting the ethical issues aside, tobacco is a very profitable business and whilst smoking may be declining in many countries it's also growing in others. When visiting Indonesia last year it struck me how popular smoking was and that's a country with a 250m-plus population and young demographics.
Many also point to electronic cigarettes but this is still a small market and of course the big tobacco companies own major brands – Vype is owned by BAT and Blu is owned by Imperial.
Which tobacco companies to look at
There are two major listed tobacco companies in the UK and soon to be two also in the USA.
In the UK, they are British American Tobacco (BATS) and Imperial Brands (IMB), formerly known as Imperial Tobacco. I have owned both since the year 2000: BATS is up 1,150% plus dividends and Imperial around 800%.
In the US you have Altria (MO) and Philip Morris International (PM). I first bought the old Philip Morris, which then spun off Kraft Foods and Mondelez and split the US tobacco (MO) from the rest of world (PM) so just looking at a stock chart does not reflect the gains.
BAT is currently in the process of buying out the rest of Reynolds (RAI) they do not own, with Reynolds having bought out Lorillard a few years ago as the industry consolidates.
The next take-over target is likely to be the UK's Imperial and I would be surprised if this stock is around in five years' time. The likely buyer Japan Tobacco (JTI) or even a Chinese buyer.
Two perfect ISA stocks
I believe BAT and Imperial make perfect stocks to go in a stocks and shares ISA, as you have a very respectable dividend yield - currently around 4% per annum on both and steady capital appreciation.
The dividend yields are also increasing. Using an ISA, your gains would be tax-free. In the case of IMB you could also have a nice windfall from a takeover premium.
For those that want to add the two US stocks then Philip Morris and Altria also remain good long-term candidates. Altria also has a 10% holding Anheuser-Busch InBev (BUD) which came around from their SAB Miller investment which was recently bought out by BUD. Altria also has a decent cigar business under John Middleton.
About: Vince Stanzione is a self-made multi-millionaire investor and entrepreneur with 32 years' experience, originally a City broker. He is the author of the New York Times Bestseller The Millionaire Dropout published by Wiley and the leading course of Spread Betting "Making Money From Financial Spread Trading" at www.fintrader.net.
Caution: Be aware, particularly if you are new to trading in the stock market and in forex, that the prices of shares and other investments can fall fast and you may not get back the money you originally invested. The material here is for general information only and is not intended to be relied upon for individual investment decisions. Take independent advice before making such decisions.