Funding for superfast broadband arriving at a painfully slow pace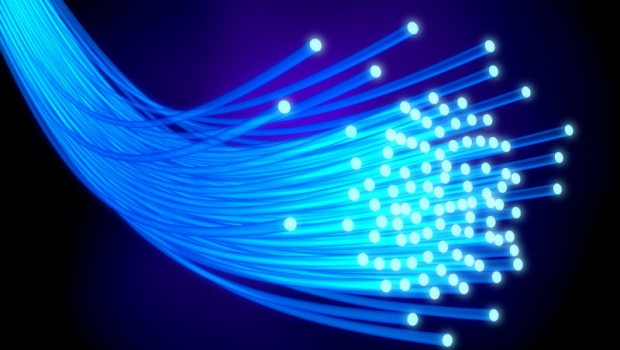 Wednesday's Budget brought another £200m for 'full fibre' broadband, and Friday saw BT promise to administratively separate its Openreach network division. Digital Look reporter Josh White looks at whether Britain is heading in the right digital direction.
It was a big week for British broadband.
On Friday, BT confirmed it would perform a technical separation of its Openreach division, which owns the copper and fibre telephone and broadband network. It was a peace offering to Ofcom, showing it was willing to comply with the regulator's desire for broadband network separate from the BT retail operation, even though BT would still own Openreach and have control over its board appointments.
Broadband speeds were attacked for the nth time. Tory MP Matt Warman publicly lashed out at rules that allow broadband retailers to advertise maximum speeds to everyone, but only require them to provide those speeds to 10% of customers. The Advertising Standards Authority had said last year that new rules for advertising broadband speeds were likely to be introduced in 2017.
But, perhaps most excitingly, Chancellor Philip Hammond promised an extra £200m for 'full fibre' broadband in his first and last Spring Budget on Thursday, on top of the £400m he already promised in the Autumn Statement. The funding - part of the Government's digital strategy - would only be provided if it was matched by private investment, making a total potential pool of £1.2bn for 'full fibre' infrastructure.
The construction of 'full fibre' networks is of particular importance in Britain, because at present the country lags so far behind when it comes to digital infrastructure. Most homes and small businesses are connected to one of two national networks - BT's Openreach or Virgin Media. Both firms promise 'fibre broadband', but the final connection between the customer's premises and the nearest street cabinet is still made by a copper cable, effectively bottlenecking speeds.
It shows in the broadband league tables, too, with the United Kingdom coming 20th in the world in Akamai's third quarter 'State of the Internet' report for 2016. Compared to its peers, Britain is just not digitally competitive.
So the £1.2bn potential funding for full fibre - where a glass cable runs all the way to the customer's home, allowing for speeds up to 100 times faster than currently, with a more stable connection - sounds like a step in the right direction, if Britain is to compete on the global stage.
But some wholly unscientific calculations in the Digital Look newsroom on Friday afternoon suggested it was a very small step.
To emulate the sorts of super-fast broadband similar countries are achieving, Britain would need to lay fibre broadband to around 80% of its population, covering almost all of its urban population. The cost of this looks set to be much more than £600m.
In York, for example, AIM-traded CityFibre and big-four telco TalkTalk have teamed up to lay 'ultra fibre optic' broadband to 40,000 homes, and TalkTalk has claimed the cost of this build is around £500 per home. Based on the estimated 26 million homes in Britain, this network would cost around £10.4bn to build.
Looking further afield, the New Zealand government is currently in the middle of an 'ultrafast broadband' build, laying fibre to 80% of its population in a bid to replace the copper phone network, at a cost of NZD 1.75bn - around £1bn, depending on how sterling is feeling.
That sounds cheap, but New Zealand's population is less than 5 million people. Using those costings to reach 80% of the UK, we come up with a figure of … £10.4bn. Exactly the same as TalkTalk's costs in York.
So the Chancellor's £1.2bn public-private fund for full-fibre broadband suddenly feels rather small.
Mark Collins, Director Strategy & Policy at CityFibre, is a man who would agree. His company is working with a number of local service providers - including the aforementioned TalkTalk in York - to build 'gigabit cities'.
He laid out his concerns that the Openreach separation was just the tip of this fibre-free iceberg.
"The real story here is the UK's shocking 'fibre gap'.
"Whilst it is welcome that these time-consuming negotiations seem to be at an end, there is nothing in this announcement to suggest Openreach will now start to build the fibre infrastructure this country needs.
"Ofcom's focus needs to shift to encouraging alternative fibre builders to do the things Openreach can't or won't do – whatever its legal status."
So Openreach is to become technically separate but surgically attached to BT. The Chancellor has promised a fund that would give fibre broadband to about 12% of the UK's urban population.
And while our European and global peers build out their superfast broadband networks, most homes and businesses in Britain remain connected to woefully inadequate, anything-but-future-proofed, copper-based broadband.