Comment: Bank on UK lenders as European election raise risk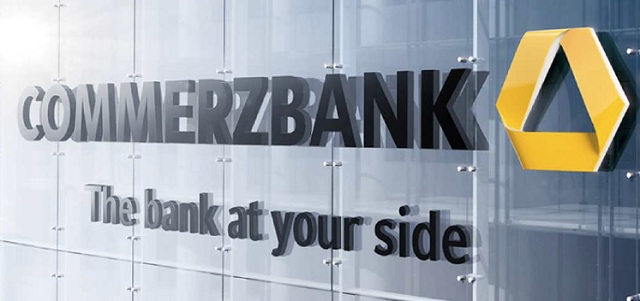 By Jasper Lawler, senior market analyst at London Capital Group
Commerzbank, UniCredit, Mediobanca, Societe Generale and BNP Paribas have all reported Q4 results with Credit Suisse reporting on 15 February followed by UK banks in the weeks to follow.
Commerzbank earnings dipped as it made extra loan provisions but came in ahead of expectations. Italy's UniCredit posted a huge annual loss that was in line with analyst expectations as it wrote off bad loans in an attempt to clean up its balance sheet. Societe Generale posted a smaller-than-expected drop in fourth-quarter net profit. Mediobanca reported net profit almost doubled in the last quarter thanks to improved revenues across most business lines. BNP Paribas reported a rise in profits that missed estimates and promised a new digitisation push to lower costs.
Despite the generally well-received earnings, the below chart shows the Euro Stoxx 600 Banks Index negative on the year.
An improving European and global growth outlook contributed to a rise in bank stocks towards the end of last year. Bank shares have been some of the biggest beneficiaries of higher bond yields, improving global economic growth prospects and probable regulatory reforms in the US.
Donald Trump's presidential election victory has flipped the consensus forecast for bank stocks on its head. Worries about a government bailout of Deutsche Bank have been swept under the carpet under a wave of Trump-led optimism.
ECB stress tests show that European banks are better capitalized than during the European debt crisis but low interest rates and debilitating levels of non-performing loans mean a sustained rise in profitability is still not within reach.
The sensitivity of bank shares to political instability makes us skeptical further gains are on the horizon. The nose dive in European bank stocks in early 2016 after the Deutsche Bank coco bond scare led to very low valuations. Investors went bottom-fishing with European banks in 2016 but are unlikely to hold on for longer term growth.
The chart below shows that since the start of the year UK banks have been outperforming the wider European banking sector.
The Italian rescue package announced in December, Monte dei Paschi avoiding collapse for the umpteenth time and Brexit uncertainty saw European banks outperform those in the UK. This has reversed in 2017 as attention has turned to risks surrounding European elections this year.
The outperformance of UK banks in February relates to US banking regulation. Because of London's pre-eminence as a financial capital and because of the threat of institutions leaving after Brexit, a repeal of the Dodd Frank act in the US is more likely to be matched by a loosening of regulations in the UK than in the rest of Europe.
Recent evidence from Brexit and the US presidential election demonstrate political uncertainty doesn't have to mean lower growth or a fall in the stock market.
In fact, US growth accelerated and stocks hit new highs in the lead up to the November presidential election.
The difference in Europe is that the planned elections could be very disruptive to monetary policy, one of the main driving forces behind the rise in European markets.
France's Marine Le Pen and Holland's Geert Wilders both favour a referendum on membership of the Eurozone.
Any chance of a banking union or capital markets union, both potentially useful to European banks, will be scuppered if populist anti-EU candidates and parties rise to a position of power.
We are positive that the improved sentiment towards the banking sector can continue in pockets, but that investors must be selective.
We favour UK banks over those in Europe and prefer the larger European banks, especially in Spain but would avoid Italy.