Tuesday preview: UK labour report, Vodafone, easyJet, Hargreaves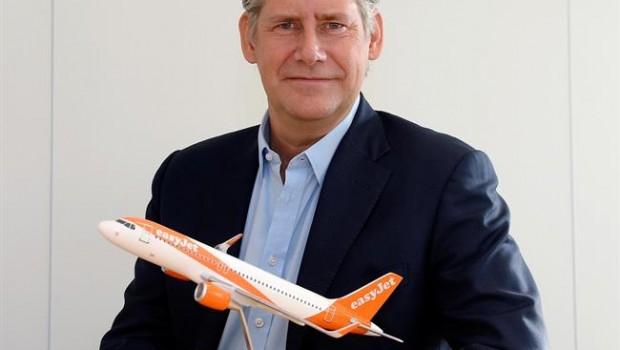 Tuesday's schedule contains some big company updates, including Vodafone, easyJet and LandSec, before a UK labour market report that will be scrutinised particularly closely after the Bank of England's recent backpedalling.
There always seems to be something to worry about at Vodafone that takes the shine off a company broadly enjoying a recovery, said analysts at Deutsche Bank ahead of the telecoms giant's final results, even though recent news has been excitement over its purchase of European assets from Liberty Global.
Roaming worries weighed for the last two years, as have handsets, while the pound's strength led to downgrades even before the management changed reporting in euro, with recent weakening of emerging market currencies alongside rising US rates have penalised so-called bond-proxies.
"Throw in M&A, Iliad in Italy and Jio in India and it explains why VOD has languished," said a cautious DB, though analysts said the "recovery story remains intact" and telcos are undervalued versus the market.
DB sees the fourth quarter's organic service revenue of 1.1%, from 0.2% growth in Europe and 6.8% in the Africa, Middle East and Asia Pacific.
For the 2018 financial year, following management's guidance for "around 10%" EBITDA growth, the market expects €14.5bn from revenue down 3% to €46.2bn, percolating through to free cash flow of €5.2bn.
UBS also expects 1.1% organic service revenue growth for the fourth quarter after 1.1% in the third. "Despite pockets of softness, the bulk of the group is performing well and cost savings/one-off benefits should lead to Vodafone delivering +10.9% organic EBITDA growth to £14.68bn for the full year.
Investors will be looking for what Vodafone's says on guidance for its new financial year compares with consensus, Berenberg said. The consensus from FactSet is for adjusted EBITDA for €14.46bn for 2019 from revenue of €46.1bn.
Budget airline easyJet will touch down with first half results on Tuesday, with recent updates showing more planes flying with fewer empty seats. In January, new CEO Johan Lundgren reported 8% growth in passengers for the first quarter, with total revenue increasing by over 14% and headline cost per seat, including fuel, improving 1.6%.
The Swede said seat capacity excluding Tegel is planned to grow around 5% in the first half and by 5-6% for the full year as the company pursues it "purposeful network investment strategy, subject to normal levels of disruption".
UBS forecast sales of £2.1bn with fare growth of circa 9% and traffic of circa 7%, with a loss before tax of £113m around half of the previous year's.
"Fuller planes spread fixed costs like landing fees more widely, boost margins. In an industry where competition makes raising prices a real challenge, cost control could prove vital to profit growth and long-term viability," said broker Hargreaves Lansdown, expecting a helping hand from the recent purchase of bankrupt Air Berlin's assets at Berlin's Tegel airport.
But mostly it will be costs that will receive closest scrutiny, as while the company takes out hedges against oil prices rising its non-fuel expenses have stubbornly refused to fall in recent years. The company expected these costs to rise again by 1% this year, but given recent progress rivals such as IAG have made, investors may hop for some positive noises over the longer term.
Acquisitive conglomerate DCC will report results for the year to end-March, with the market seeking earnings per share of 312p.
UBS see a "small upside risk" due to seasonal factors, "but more importantly we expect an update on acquisition integration, further acquisitions, and outlook comments to be positive".
Finals are due from Land Securities, which in November posted a 5.2% year-on-year improvement in revenue profit to £203m, while its valuation deficit was broadly stable, falling 0.1% to £19m. Losses before tax of £33m for the half were narrowed from the £95m reported at the same time last year.
Management hailed a "strong operational performance", with highest levels of leasing activity since the global financial crisis, "opportunistic buying and profitable disposals", with £475m of capital returned to shareholders and cost and length of debt improved.
Broker Numis said on its estimates, the company's full year NAV is set to move sideways. "This epitomises our broader views, acting as a reminder that index returns from real estate have likely peaked this cycle and that companies who are unable (or not looking) to actively create value are set to underperform.
"We are more positive on the outlook, particularly for London, than the consensus view, believing a gentle erosion in capital values is more likely than a sudden nosedive, with a period of slow positive growth over the next couple of years."
BofA Merrill Lynch recently counted LandSec as one of its top UK stocks.
Hargreaves Lansdown will report on the important four-month period to the end of April.
Numis analysts see this period as being a "battle between volatile and weak equity markets", the increased ISA allowances and the very poor cash ISA rates that are available.
"Conservatively, we have forecast net flows of £3.3bn, the same as last year and this growth is almost offset by a negative market impact of £2.8bn in the period. Revenues for the four months are forecast to be £144.6m, 10.5% ahead of the same period last year. On balance we see the risks to the upside and we also note the strengthening of markets since the period end."
MACRO NEWS
The key macro event will be the March report from the Office of National Statistics, especially after the Bank of England slashed its 2018 GDP forecast in the latest Inflation Report last week.
A month ago, the ONS data showed wage growth had slowed to its weakest level in seven months, which overshadowed another solid gain in employment of 55K and a drop in the unemployment rate to 4.2%.
Growth in average weekly earnings excluding bonuses slowed to 2.2% in the three month period compared to the same period a year ago, down from the 2.3% rate announced a month ago. On a single-month basis, pay growth fell back to 1.9% from 2.2% in January and annual growth in average weekly earnings picked up from 2% in January to 2.9%.
The data ago was also some positive news on the number of vacancies in the economy, unchanged compared to the prior three months but up 44,000 on a year earlier, noted economists at RBC Capital Market.
"With another decent rate of employment gains in the offing this month, we see scope for the unemployment rate to tick down to 4.1%," RBC said. "For earnings, it appears that the including bonus measure will be unchanged from last month at 2.8% 3m/y but base effects could see the ex-bonus measure slow to 2.6% 3m/y."
Headline US retail sales will be held down by a slight softening in vehicle sales in April, RBC said. Rising gasoline prices will offset that weakness and, accordingly, economists are looking for a 0.4% gain in headline sales and a much more robust 0.8% advance in the ex autos print.
Tuesday May 15
INTERNATIONAL ECONOMIC ANNOUNCEMENTS
Business Inventories (US) (15:00)
GDP (Preliminary) (EU) (10:00)
GDP (Preliminary) (GER) (07:00)
Industrial Production (EU) (10:00)
Retail Sales (US) (13:30)
UK ECONOMIC ANNOUNCEMENTS
Unemployment rate (09:30)
Average weekly earnings (09:30)
Claimant Count Rate (09:30)
FINALS
Animalcare Group, Braemar Shipping Services, BTG, DCC, Gear4music, Land Securities Group, Premier Foods, Sprue Aegis, Vodafone Group
INTERIMS
CYBG, easyJet, EI Group, Elegant Hotels Group, ITE Group, Patisserie Holdings, Ten Lifestyle Group, Zytronic
TRADING ANNOUNCEMENTS
Georgia Healthcare Group, Hargreaves Lansdown, Spirax-Sarco Engineering
GMS
EVS Broadcast Equipment SA
EGMS
Starwood European Real Estate Finance Ltd
AGMS
Amerisur Resources, Anglo Pacific Group, Cairn Energy, Cenkos Securities, Charles Taylor, Eland Oil & Gas, G4S, Horizonte Minerals, IWG , Kakuzi Ltd., Macfarlane Group, Maven Income & Growth 4 VCT, Pittards, PJSC Centre For Cargo Container Traffic Transcontainer GDR (Reg S), PPHE Hotel Group Ltd, Spirax-Sarco Engineering, Starwood European Real Estate Finance Ltd, Symphony Environmental Technologies, UBM, Vitec Group
FINAL DIVIDEND PAYMENT DATE
Ebiquity, Franchise Brands, John Laing Infrastructure Fund Ltd, JPMorgan American Inv Trust, Moneysupermarket.com Group, Sagicor Financial Corporation Limited (DI), Sanne Group
INTERIM EX-DIVIDEND DATE
Seplat Petroleum Development Company (DI)
QUARTERLY PAYMENT DATE
Marsh & Mclennan Cos Inc.