Directors dealings: Travis Perkins COO sells stock at multi-year lows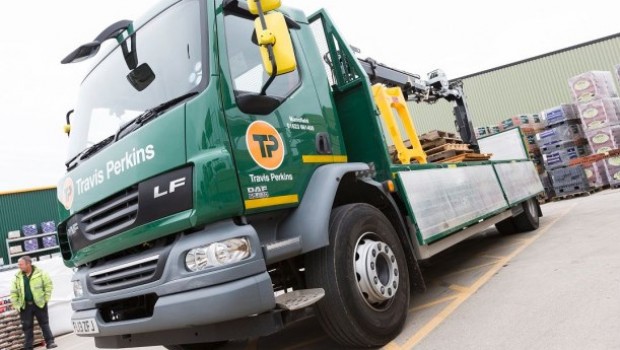 Travis Perkins's chief operating officer, Antony Buffin, unloaded some shares even as they were trading at multi-year lows.
Buffin sold 13,500 shares at the end of the first quarter, on 31 March, at an individual price of 1,514p for a total transaction amount of £204,390, the company said in a statement.
At the start of March, the plumbers merchant reported profits of £73m, with adjusted operating earnings down 1% to £409m although revenues were up 4.6% to £6.2bn.
In a note sent to clients on 14 March, analysts at UBS reiterated their 'Buy' recommendation on the company's stock, telling clients that Travis Perkins's latest results and 2017 outlook had "started to show some realised returns from material investments over recent years, most notably in growth in Contracts and Consumer, as well as improved working capital days leading to substantially higher FCF than anticipated."
The broker admitted risks that the firm might yet cut guidance for its Plumbing&Heating arm again, but reminded investors that it now accounted for roughly just 5% of its earnings before interest, taxes and amortisation.
Top Director Buys
Northern 3 Vct (NTN)
Director name: Ferguson,James
Amount purchased: 87,045 @ 108.28p
Value: £94,255.55

Van Elle Holdings (VANL)
Director name: Barden,Adrian
Amount purchased: 47,920 @ 83.50p
Value: £40,013.20

Surgical Innovations Group (SUN)
Director name: Ross,Melanie
Amount purchased: 340,714 @ 5.55p
Value: £18,909.63

Lidco Group (LID)
Director name: Grant,Peter
Amount purchased: 500,000 @ 3.20p
Value: £16,000.00

Surgical Innovations Group (SUN)
Director name: Ross,Melanie
Amount purchased: 265,000 @ 5.55p
Value: £14,707.50

Hml Holdings (HMLH)
Director name: Smith,Richard Gwynne
Amount purchased: 30,000 @ 38.10p
Value: £11,430.00

Seplat Petroleum Development Company (di) (SEPL)
Director name: Alexander,Michael
Amount purchased: 10,000 @ 74.12p
Value: £7,412.00

Northern 2 Vct (NTV)
Director name: Gravells,David
Amount purchased: 7,767 @ 77.25p
Value: £6,000.00

Northern 3 Vct (NTN)
Director name: Waddell,John
Amount purchased: 5,541 @ 108.28p
Value: £6,000.00

Baillie Gifford Japan Trust (BGFD)
Director name: Dimond,Paul
Amount purchased: 471 @ 634.00p
Value: £2,986.14

Harvey Nash Group (HVN)
Director name: Ashcroft,Richard
Amount purchased: 203 @ 74.00p
Value: £150.22

Harvey Nash Group (HVN)
Director name: Wassall,Simon
Amount purchased: 203 @ 74.00p
Value: £150.22

Harvey Nash Group (HVN)
Director name: Ellis,Albert
Amount purchased: 203 @ 74.00p
Value: £150.22


Top Director Sells
Travis Perkins (TPK)
Director name: Buffin ,Tony
Amount sold: 13,500 @ 1,514.18p
Value: £204,414.17