Alexander Bueso Sharecast | 05 Apr, 2017
19:58
Directors dealings: TP Icap chief buying on the dips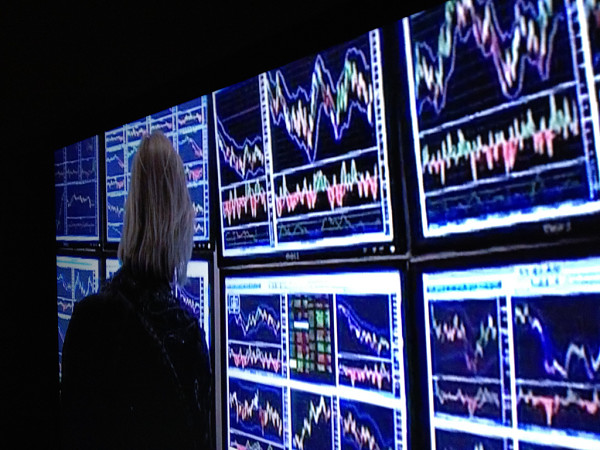 TP Icap's chief picked up a significant amount of stock in the company as the share price fell back from a 52-week high of 493.3p in the wake of its latest full-year numbers.
John Phizackerley purchased 151,964 shares at an individual price of 455p for a total transaction amount of £691,436.23 on 3 April, the company said in an announcement.
On 14 March, the provider of broking services posted full-year underlying profits of £131.5m, up from £107.9m in 2015, while revenue rose to £891m from £796m.
That prompted analysts at Numis to bump up their target for the shares from 525p to 540p, telling clients "we believe the increased probability of further US rate rises and a steepening yield curve should be very positive for the Group."
Nevertheless, the same broker downgraded its recommendation from 'Buy' to 'Add' following their recent strong run.
Top Director Buys
Tp Icap (TCAP)
Director name: Phizackerley,John
Amount purchased: 151,964 @ 455.00p
Value: £691,436.23

Smiths Group (SMIN)
Director name: O'Shea,Chris
Amount purchased: 4,500 @ 1,629.96p
Value: £73,348.27

Ao World (AO.)
Director name: Cooper,Geoff
Amount purchased: 28,573 @ 139.99p
Value: £39,999.34

Martin Currie Global Portfolio Trust (MNP)
Director name: Sueur ,Gary Le
Amount purchased: 8,345 @ 236.80p
Value: £19,760.96

Hvivo (HVO)
Director name: Ellertson,Jaime
Amount purchased: 12,508 @ 128.00p
Value: £16,010.24

Laird (LRD)
Director name: Quinlan,Anthony (Tony) James
Amount purchased: 10,000 @ 149.06p
Value: £14,906.30

Laird (LRD)
Director name: Quinlan,Anthony (Tony) James
Amount purchased: 10,000 @ 148.78p
Value: £14,878.00

North Atlantic Smaller Companies Inv Trust (NAS)
Director name: Moncreiffe,Peregrine D E M
Amount purchased: 575 @ 2,545.00p
Value: £14,633.75

Aura Energy Limited Npv (di) (AURA)
Director name: D. Reeve,Peter
Amount purchased: 450,337 @ A$0.03
Value: A$8,408.78

Utilico Emerging Markets Ltd (di) (UEM)
Director name: Milne,Garth
Amount purchased: 3,648 @ 216.50p
Value: £7,897.92

Blue Star Capital (BLU)
Director name: Bodie Fabrizi,Francisco Anthony
Amount purchased: 4,166,666 @ 0.12p
Value: £5,000.00

Hvivo (HVO)
Director name: Winschel ,James
Amount purchased: 3,125 @ 128.00p
Value: £4,000.00

Schroder Asian Total Return Investment Company (ATR)
Director name: Keljik,Christopher A
Amount purchased: 687 @ 289.10p
Value: £1,986.12

Personal Assets Trust (PNL)
Director name: Angus,Robin John
Amount purchased: 3 @ 40,780.00p
Value: £1,223.40

Great Portland Estates (GPOR)
Director name: Courtauld,Toby
Amount purchased: 24 @ 644.50p
Value: £154.68

Great Portland Estates (GPOR)
Director name: Sanderson,Nick
Amount purchased: 23 @ 644.50p
Value: £148.24

Rps Group (RPS)
Director name: Hearne,Alan
Amount purchased: 49 @ 257.25p
Value: £126.05

Rps Group (RPS)
Director name: Young,Gary
Amount purchased: 48 @ 257.25p
Value: £123.48

Aberdeen Asian Smaller Companies Investment Trust (AAS)
Director name: Fukuda,Haruko
Amount purchased: 3 @ 1,016.00p
Value: £30.48

Scottish Mortgage Inv Trust (SMT)
Director name: Subacchi ,Paola
Amount purchased: 6 @ 370.60p
Value: £22.24


Top Director Sells
Moneysupermarket.com Group (MONY)
Director name: Plumb,Peter
Amount sold: 181,623 @ 330.85p
Value: £600,906.98

Moneysupermarket.com Group (MONY)
Director name: Price ,Matthew
Amount sold: 100,143 @ 330.85p
Value: £331,327.13

Moneysupermarket.com Group (MONY)
Director name: Price , Matthew
Amount sold: 56,197 @ 330.85p
Value: £185,930.03

G4s (GFS)
Director name: Almanza , Ashley
Amount sold: 45,137 @ 304.30p
Value: £137,351.89

Smiths Group (SMIN)
Director name: O'Shea,Chris
Amount sold: 4,200 @ 1,617.83p
Value: £67,948.70

Dignity (DTY)
Director name: Portman,Richard
Amount sold: 2,280 @ 2,418.80p
Value: £55,148.64

Smiths Group (SMIN)
Director name: O'Shea,Chris
Amount sold: 3,300 @ 1,618.12p
Value: £53,397.94

Petards Group (PEG)
Director name: Abdullah,Raschid Michael
Amount sold: 141,433 @ 29.75p
Value: £42,076.32

Curtis Banks Group (CBP)
Director name: Curtis,Rupert
Amount sold: 4,000 @ 263.75p
Value: £10,550.00

Curtis Banks Group (CBP)
Director name: Tarran,Paul James
Amount sold: 3,500 @ 263.75p
Value: £9,231.25