Alexander Bueso Sharecast | 13 Feb, 2017
16:44

- Updated: 16:44
Directors dealings: Tate & Lyle chairman-designate's spouse buys in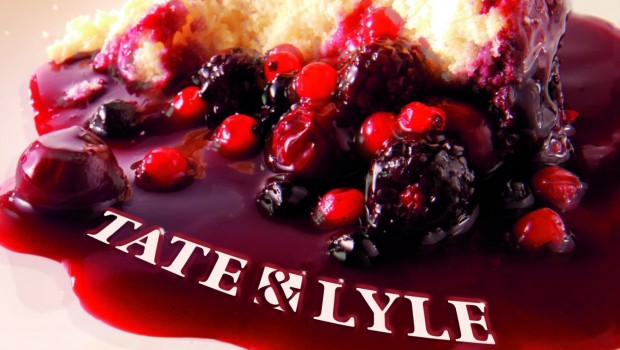 Marian Murphy picked up 10,000 shares in food ingredients manufacturer Tate&Lyle on 10 February.
The spouse of Dr. Gerry Murphy, Tate's chairman-designate, bought them at an individual price of 716.86p, the company said in a statement.
Dr. Murphy, who also chaired The Blackstone Group's principal European entity, was named to the post on 15 December 2016.
The day before, Tate&Lyle told markets it expected full-year trading to be modestly ahead of its previous expectations after its solid performance over the latest three-month reporting period.
In a trading statement for the three months to the end of December, Tate said the group continued to perform strongly, with profit in constant currency ahead of the comparative period in both divisions. Speciality Food Ingredients performed in line with expectations while profit from the Bulk Ingredients business was ahead of the company's expectations.
That same day Numis analyst Charles Pick upgraded his recommendation on the shares from 'hold' to 'add' as he bumped up his target price on the stock from 812p to 833p.
"After the bumper interims on 3 November, the pointer then was to a more 'in line with management expectations' H2 result at constant fx. However, Q3 has in fact pleased on the upside tack so at constant fx FY 16/17 PBT will now be "modestly ahead" of prior expectations. As in H1, the 'beat factor' has arisen via the BI division (what cynics would see as lower quality growth) but given Tate & Lyle's CV any better than expected results are not to be scoffed at," Pick said.
From a technical standpoint, stock in the London-based firm was changing hands modestly above its 200-day exponential moving average which was then at 686.0p.
Top Director Buys
Tate & Lyle (TATE)
Director name: Murphy,Gerry M
Amount purchased: 10,000 @ 716.86p
Value: £71,686.00

Dunelm Group (DNLM)
Director name: Sears,Marion
Amount purchased: 3,687 @ 650.37p
Value: £23,979.14

Strategic Equity Capital (SEC)
Director name: Locke,Richard
Amount purchased: 10,000 @ 201.75p
Value: £20,175.00

Strategic Equity Capital (SEC)
Director name: Barlow,J M William
Amount purchased: 10,000 @ 200.83p
Value: £20,082.80

Dunelm Group (DNLM)
Director name: Reeve ,William
Amount purchased: 2,000 @ 626.00p
Value: £12,520.00

Balfour Beatty (BBY)
Director name: Doughty,Stuart John
Amount purchased: 4,550 @ 271.20p
Value: £12,339.60

Pacific Assets Trust (PAC)
Director name: Talbut,Robert
Amount purchased: 4,882 @ 238.25p
Value: £11,631.36

Kromek Group (KMK)
Director name: Kinet,Lawrence Henry Neil
Amount purchased: 50,000 @ 22.90p
Value: £11,450.00

Charles Stanley Group (CAY)
Director name: Coutts,Ben Money
Amount purchased: 50 @ 305.25p
Value: £152.63

Lloyds Banking Group (LLOY)
Director name: Horta-Osorio,Antonio
Amount purchased: 228 @ 65.75p
Value: £149.91

Charles Stanley Group (CAY)
Director name: Abberley,Paul
Amount purchased: 49 @ 305.25p
Value: £149.57

Charles Stanley Group (CAY)
Director name: Teper,Gary
Amount purchased: 49 @ 305.25p
Value: £149.57

Lloyds Banking Group (LLOY)
Director name: Culmer,George
Amount purchased: 190 @ 65.75p
Value: £124.93

Lloyds Banking Group (LLOY)
Director name: Colombás ,Juan
Amount purchased: 190 @ 65.75p
Value: £124.93

Lloyds Banking Group (LLOY)
Director name: Horta-Osorio,Antonio
Amount purchased: 68 @ n/a
Value: n/a

Lloyds Banking Group (LLOY)
Director name: Culmer,George
Amount purchased: 68 @ n/a
Value: n/a

Lloyds Banking Group (LLOY)
Director name: Colombás ,Juan
Amount purchased: 68 @ n/a
Value: n/a


Top Director Sells
Sophos Group (SOPH)
Director name: Bray,Nick
Amount sold: 46,209 @ 281.65p
Value: £130,147.65