Directors dealings: Spouse of JD Wetherspoon director unloads shares near resistance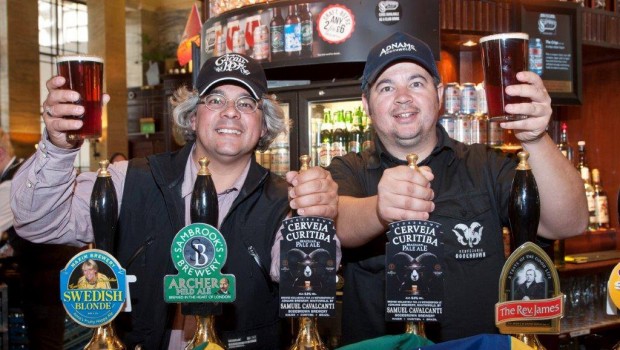 The spouse of JD Wetherspoon's Operations Director, Helena Geoghegan, sold £47,284.42-worth of shares in the pub company on 2 February, the company said in a statement.
Mrs Geoghegan unloaded 4,927 shares at an individual price of 959.71p as the stock price reached an area of technical resistance in the 956p area, just above the shares's 52-week closing high of 952p.
On the same day as her sale analysts at Barclays lifted their target price on the shares from 1,000p to 1,050p, while reiterating their 'overweight' stance, labeling JD Wetherspoon as their preferred company in the sector on the basis of its cash flow.
"We turn our attention back to Free Cash Flow and capital allocation as the key metrics for our sector preferences, as investor concerns over debt risks subside. JD Wetherspoon is our favoured pub company," they said.
Following that transaction the combined shareholding of Mr and Mrs Geoghegan was 21,716 ordinary shares.
Roughly a fortnight before, the pub operator said its sales slowed and profit margins narrowed during the second quarter, but while the pub group remained cautious its expectations for its full-year results had "slightly improved".
Top Director Buys
Future (FUTR)
Director name: Byng-Maddick,Zillah
Amount purchased: 19,498 @ 179.50p
Value: £34,998.91

Shires Income (SHRS)
Director name: Talbut,Robert
Amount purchased: 4,498 @ 223.13p
Value: £10,036.39

Loopup Group (LOOP)
Director name: Judge,Barbara
Amount purchased: 5,000 @ 169.00p
Value: £8,450.00

Chaarat Gold Holdings Ltd. (di) (CGH)
Director name: Andersson,Martin
Amount purchased: 35,000 @ 12.25p
Value: £4,287.50

Chaarat Gold Holdings Ltd. (di) (CGH)
Director name: Andersson,Martin
Amount purchased: 35,172 @ 12.00p
Value: £4,220.64

Chaarat Gold Holdings Ltd. (di) (CGH)
Director name: Andersson,Martin
Amount purchased: 29,029 @ 12.50p
Value: £3,628.63

Chaarat Gold Holdings Ltd. (di) (CGH)
Director name: Andersson,Martin
Amount purchased: 14,828 @ 12.50p
Value: £1,853.50

Legal & General Group (LGEN)
Director name: Wilson,Nigel
Amount purchased: 83 @ 235.30p
Value: £195.30

Lsl Property Services (LSL)
Director name: Castleton ,Adam
Amount purchased: 74 @ 205.00p
Value: £151.70

Lsl Property Services (LSL)
Director name: Crabb,Ian
Amount purchased: 74 @ 205.00p
Value: £151.70

Premier Oil (PMO)
Director name: Rose ,Richard
Amount purchased: 170 @ 88.20p
Value: £149.94

Ultra Electronics Holdings (ULE)
Director name: Harris,Sharon
Amount purchased: 8 @ 1,848.00p
Value: £147.84

Ultra Electronics Holdings (ULE)
Director name: Anderson,Mark
Amount purchased: 8 @ 1,848.00p
Value: £147.84

Ultra Electronics Holdings (ULE)
Director name: Sharma,Ami
Amount purchased: 8 @ 1,848.00p
Value: £147.84

Ultra Electronics Holdings (ULE)
Director name: Anderson,Mark
Amount purchased: 8 @ 1,848.00p
Value: £147.84

British American Tobacco (BATS)
Director name: Stevens,Ben
Amount purchased: 3 @ 4,897.00p
Value: £146.91

British American Tobacco (BATS)
Director name: Sethi,Naresh
Amount purchased: 3 @ 4,897.00p
Value: £146.91

British American Tobacco (BATS)
Director name: Durante,Nicandro
Amount purchased: 3 @ 4,897.00p
Value: £146.91

British American Tobacco (BATS)
Director name: Marroco,Tadeu
Amount purchased: 3 @ 4,897.00p
Value: £146.91

British American Tobacco (BATS)
Director name: Vandermeulen,Johan
Amount purchased: 3 @ 4,897.00p
Value: £146.91

Premier Oil (PMO)
Director name: Durrant ,Tony
Amount purchased: 142 @ 88.20p
Value: £125.24

Premier Oil (PMO)
Director name: Allan,Robin
Amount purchased: 141 @ 88.20p
Value: £124.36

Chaarat Gold Holdings Ltd. (di) (CGH)
Director name: Andersson,Martin
Amount purchased: 817 @ 12.00p
Value: £98.04

British American Tobacco (BATS)
Director name: Giordano,Giovanni
Amount purchased: 2 @ 4,897.00p
Value: £97.94


Top Director Sells
Dixons Carphone (DC.)
Director name: James,Sebastian
Amount sold: 302,000 @ 315.00p
Value: £951,300.03

Dixons Carphone (DC.)
Director name: Singer,Humphrey
Amount sold: 200,000 @ 315.00p
Value: £630,000.02

Dixons Carphone (DC.)
Director name: Stapleton,Graham
Amount sold: 182,500 @ 315.00p
Value: £574,875.02

Dixons Carphone (DC.)
Director name: Bickerstaffe,Katie
Amount sold: 50,000 @ 315.00p
Value: £157,500.00

Wetherspoon (j.d.) (JDW)
Director name: Geogeghan, Martin (Spouse of)
Amount sold: 4,927 @ 959.71p
Value: £47,284.91