Directors dealings: Speedy Hire non-exec buys in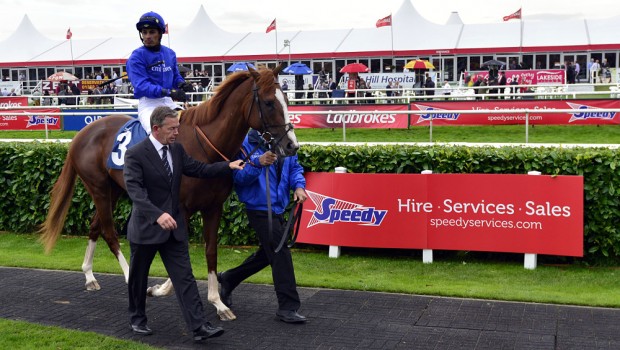 Speey Hire's David Shearer picked up a batch of shares ahead of the company´s year-end close on 31 March.
The non-executive director bought 50,000 shares at 49.0p a piece for a total transaction amount of £24,500, the company said in a statement.
On 7 February, the tools, equipment and plant hire services company said it now expected profits before tax for the full-year to print ahead of consensus thanks to an improving revenue trend and gains in operational efficiency.
Newton-le-Willows-based Speey Hire said that same day that on a like-for-like basis pre-disposal group revenues for the third quarter were running 10.6% ahead of the year before.
The shares were trading just off their 52-week high of 54.0p.
Top Director Buys
Hutchison China Meditech Ltd (HCM)
Director name: Carter,Paul Rutherford
Amount purchased: 2,800 @ 2,637.00p
Value: £73,836.00

City Of London Inv Trust (CTY)
Director name: Barratt,Simon
Amount purchased: 12,000 @ 417.40p
Value: £50,087.68

Hutchison China Meditech Ltd (HCM)
Director name: Shih,Edith
Amount purchased: 5,000 @ $9.55
Value: $39,407.48

Speedy Hire (SDY)
Director name: Shearer,David J B
Amount purchased: 50,000 @ 49.00p
Value: £24,500.00

Hutchison China Meditech Ltd (HCM)
Director name: Eldar,Dan
Amount purchased: 3,112 @ $8.43
Value: $21,637.88

Electrocomponents (ECM)
Director name: Johnson,Peter M
Amount purchased: 3,000 @ 494.00p
Value: £14,820.00

Blackrock World Mining Trust (BRWM)
Director name: Cockerill,Ian
Amount purchased: 4,000 @ 362.63p
Value: £14,505.00

Hollywood Bowl Group (BOWL)
Director name: Keen,Laurence
Amount purchased: 7,000 @ 164.00p
Value: £11,480.00

Hutchison China Meditech Ltd (HCM)
Director name: Ferrante,Karen Jean
Amount purchased: 1,270 @ $9.89
Value: $10,360.62


Top Director Sells