Directors dealings: Redrow non-exec picks up a few shares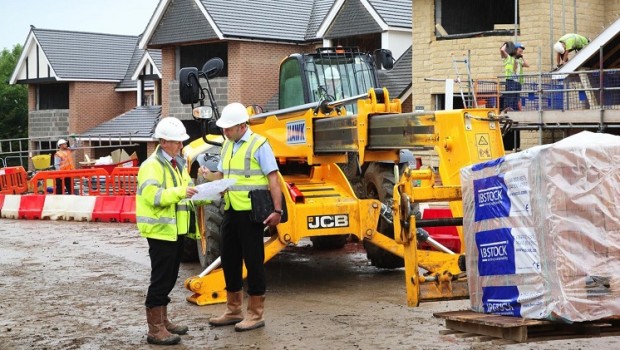 Vanda Murray, Redrow's recently appointed non-executive director, picked up a few shares in the company following the recent sharp drop in the stock price.
In particular, she also bought roughly just a couple of weeks after The Steve Morgan Foundation - a charitable trust set up by the company's chairman - hived off 25.9m shares at 590p each.
Murray, who was also the chairman of Fenner, bought 3,500 shares at an individual price of 562p on 26 September, for a total transaction amount of £19,670.
Her purchase also came close on the heels of a downbeat assessment on the sector's outlook out of analysts at Bank of America-Merrill Lynch.
In a research note published on 12 September, the analysts labelled the sector's outlook "uncompelling", pointing to the possibility that the period of incrementally lower rates and readily available financing might be reaching its end, what with the Term Funding Scheme set to be wrapped up from February 2018.
"It is certainly an area of debate. If mortgage rates were to begin to rise, it is likely to slowly begin to squeeze affordability which on a house price to earnings basis is already at peak levels."
Merrill also reminded clients their 'base case' scenario was for a so-called 'hard Brexit'.
Furthermore, trading on a price-to-tangible net asset value multiple of 1.8 the sector's valuation was "uncompelling".
Top Director Buys
Symphony International Holdings Ltd. (SIHL)
Director name: Thadani,Anil
Amount purchased: 500,000 @ $0.84
Value: $419,130.00

Rotork (ROR)
Director name: Lamb,Martin
Amount purchased: 11,599 @ 253.20p
Value: £29,368.67

Redrow (RDW)
Director name: Murray,Vanda
Amount purchased: 3,500 @ 562.00p
Value: £19,670.00

Frontier Developments (FDEV)
Director name: Bevis ,Alex
Amount purchased: 2,000 @ 978.00p
Value: £19,560.00

Amerisur Resources (AMER)
Director name: Jenkins,Christopher (Chris)
Amount purchased: 100,000 @ 17.25p
Value: £17,250.00

Cambian Group (CMBN)
Director name: Butterworth,Mike
Amount purchased: 5,750 @ 200.62p
Value: £11,535.94

Oxford Biomedica (OXB)
Director name: Heath,Andrew
Amount purchased: 110,511 @ 9.05p
Value: £10,001.25

Jupiter Emerging & Frontier Income Trust Red (JEFI)
Director name: Scott,John
Amount purchased: 8,900 @ 109.75p
Value: £9,767.74

Jupiter Emerging & Frontier Income Trust Red (JEFI)
Director name: Dampier,Mark
Amount purchased: 8,156 @ 109.72p
Value: £8,948.96

Jupiter Emerging & Frontier Income Trust Red (JEFI)
Director name: McNair,Audrey
Amount purchased: 7,500 @ 109.76p
Value: £8,232.00

Wyg (WYG)
Director name: Clarkson,Iain
Amount purchased: 10,000 @ 64.50p
Value: £6,450.00

Centrica (CNA)
Director name: Pusey,Stephen
Amount purchased: 1,232 @ 189.90p
Value: £2,339.57

Centrica (CNA)
Director name: Valle,Margherita D.
Amount purchased: 1,043 @ 189.90p
Value: £1,980.66

Rotork (ROR)
Director name: James ,Sally
Amount purchased: 757 @ 253.20p
Value: £1,916.72

Rotork (ROR)
Director name: Davis,Jonathan
Amount purchased: 568 @ 253.20p
Value: £1,438.18


Top Director Sells