Directors dealings: Just Eat finance chief orders some shares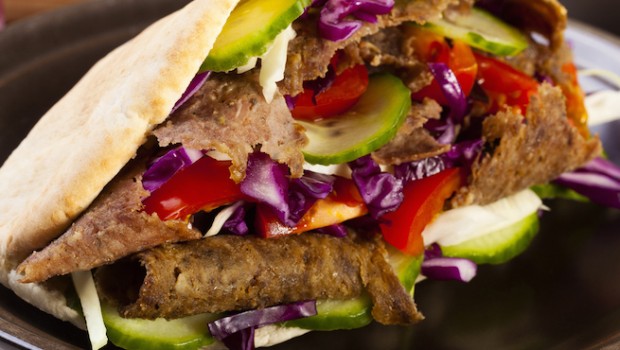 Just Eat's finance chief took his first bite of the company's shares on Tuesday.
Paul Harrison picked up 14,622 shares at an individual price of 541.66p, forking out a total of £79,201.53 in the process, the company said in a statement.
It was Harrison's first purchase of stock in the online food marketplace.
On that same day, 7 March, the company posted a 93% rise in its fiscal year 2016 earnings before interest, taxes, depreciation and amortisation, a commonly used measure of operating earnings.
In reaction to its full-year numbers, the next day analysts at Canaccord Genuity reiterated their 'Buy' recommendation and 680p target price.
"Looking forward, consensus UK order growth of "mid to high teens" looks well under-pinned in a takeaway delivery market that has grown at an 8% CAGR over the past four years (according to management), and which continues to transition online. And international territories become an increasingly important part of the growth story," they said.
Analysts at JP Morgan were of a similarly positive view, reiterating their 'Buy' recommendation and 825p target price.
Feedback from the management presentation had "reconfirmed" the positive investment case, JP Morgan said.
Top Director Buys
Just Eat (JE.)
Director name: Harrison,Paul
Amount purchased: 14,622 @ 541.66p
Value: £79,201.53

Thor Mining (THR)
Director name: Johnson,Paul
Amount purchased: 500,000 @ 1.13p
Value: £5,650.00

Gocompare.com Group (GOCO)
Director name: Wrighton,Nick
Amount purchased: 160 @ 93.69p
Value: £149.90

National Grid (NG.)
Director name: Pettigrew,John
Amount purchased: 15 @ 969.46p
Value: £145.42

National Grid (NG.)
Director name: Westcott,Mike
Amount purchased: 13 @ 969.46p
Value: £126.03


Top Director Sells
Sthree (STHR)
Director name: Hughes,Justin
Amount sold: 90,000 @ 311.00p
Value: £279,899.99