Alexander Bueso Sharecast | 06 Mar, 2017
17:13
Directors dealings: IHG top executives listen to analysts and sell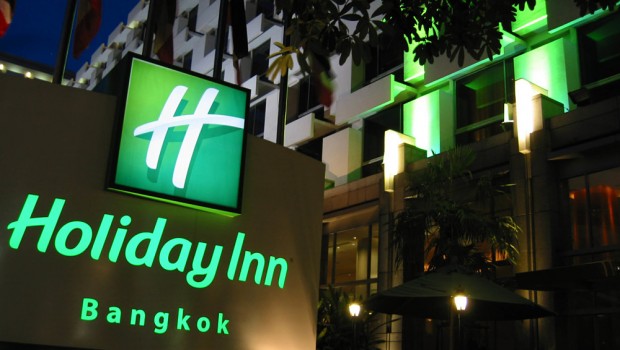 A group of InterContinental Hotels Group's top executives sold large amounts of the company's stock at the end of the previous week.
InterContinental's finance chief sold £422,424.20-worth of shares on 3 March, the company said in a statement.
Paul Edgecliffe-Johnson sold 11,000 shares at an individual price of 3,840p.
He was followed by Angela Brav, the company's chief for Europe, who sold £322,424.87 on the same day.
Kenneth Macpherson, boss for the Greater China region also hived off £395,773.07 alongside Jan Smits, the company's chief for Asia, Middle East and Africa who let go of £576,647.44-worth of shares.

Their sales came as the shares were trading just shy of their 52-week high of 3,890p.
On 21 February, the hotel chain operator said that operating profit in the year to the end of December was up 4% to $707m as global revenue per available room rose 1.8%.
It also announced it would return $400m to shareholders via a special dividend and share consolidation.
However, revenue declined to $1.72bn from $1.8bn.
Three days later, UBS analyst Jarrod Castle raised his target on InterContinental's shares from 2,700p to 2,900p while reiterating his recommendation to 'Sell'.
"Since 2015 we have seen a slowdown in the US revpar momentum and IHG has not been immune. Indeed the IHG's Americas revpar continued to show reduced momentum with 1.5% revpar growth in Q4 vs 1.9% in Q3. We forecast 3% revpar growth for IHG in 2017 (broadly in line with the house view on 2017e revpar) but at the moment see the potential for downside risk to the revpar estimate and think this concern is not reflected in the current valuation."
Top Director Buys
3i Group (III)
Director name: Thompson,Simon R
Amount purchased: 4,301 @ 697.50p
Value: £29,999.47

3i Group (III)
Director name: Grosch,Peter
Amount purchased: 3,000 @ 697.50p
Value: £20,925.00

3i Group (III)
Director name: Asquith,Jonathan
Amount purchased: 3,000 @ 697.50p
Value: £20,925.00

3i Group (III)
Director name: Verluyten,Martine
Amount purchased: 3,000 @ 697.50p
Value: £20,925.00

3i Group (III)
Director name: Hutchison,David
Amount purchased: 3,000 @ 697.50p
Value: £20,925.00

Grainger (GRI)
Director name: Read,Justin
Amount purchased: 7,500 @ 252.69p
Value: £18,951.81

Berendsen (BRSN)
Director name: Drummond,James
Amount purchased: 122,840 @ 8.20p
Value: £10,073.49

3i Group (III)
Director name: Daintith,Stephen
Amount purchased: 1,241 @ 697.50p
Value: £8,655.97

3i Group (III)
Director name: Banszky,Caroline
Amount purchased: 995 @ 697.50p
Value: £6,940.12

Toc Property Backed Lending Trust (PBLT)
Director name: NOBLE,DOUGLAS
Amount purchased: 5,600 @ 107.00p
Value: £5,992.00


Top Director Sells
Intercontinental Hotels Group (IHG)
Director name: Edgecliffe-Johnson,Paul
Amount sold: 11,000 @ 3,840.22p
Value: £422,424.19