Directors dealings: Halma's Tony Rice adds to holdings on the back of trading update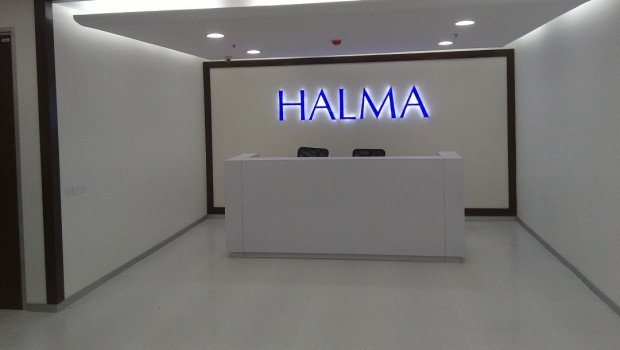 Halma's Tony Rice added to his holdings in the safety, health and environmental technology group.
On 27 September, the senior independent director bought 9,274 shares at 1,072.63p, for a total transaction amount of £99,475.71, taking his holding in the group to 16,939 shares or 0.0045% of the company's equity.
In a trading update issued that same day, the company said improved rates of organic constant currency revenue and profit growth achieved in the second half of the last financial year continued into the current year, adding that order intake was ahead of revenue and also ahead of the same period last year.
Nonetheless, analysts had yet to react, with HSBC having told clients on 14 June that its valuation seemed "fair".
"We like Halma's resilient business but valuation looks fair in near-term [...] It has delivered double digit earnings CAGR over the last 20 years with at least a 5% dividend increase every year for the last 38 years. But we believe valuation multiples are now up with events given its strong share price run (up 28% YTD)."
Top Director Buys
Boohoo.com (BOO)
Director name: Cuilleret,Pierre Marie Jean-Louis
Amount purchased: 100,000 @ 204.83p
Value: £204,830.00

Tatton Asset Management (TAM)
Director name: Mentel,Lothar
Amount purchased: 100,000 @ 181.00p
Value: £180,999.99

Tatton Asset Management (TAM)
Director name: Mentel,Lothar
Amount purchased: 60,000 @ 181.00p
Value: £108,600.00

Halma (HLMA)
Director name: Rice,Tony
Amount purchased: 9,274 @ 1,072.63p
Value: £99,475.71

Card Factory (CARD)
Director name: Hubbard,Karen
Amount purchased: 21,586 @ 286.60p
Value: £61,865.47

Inland Homes (INL)
Director name: Wicks,Stephen Desmond
Amount purchased: 100,000 @ 58.50p
Value: £58,500.00

Pantheon International (PIN)
Director name: Magnus,Laurie
Amount purchased: 3,000 @ 1,827.00p
Value: £54,810.00

Kier Group (KIE)
Director name: Baroudel,Constance
Amount purchased: 2,000 @ 1,161.00p
Value: £23,220.00

Mercantile Ports & Logistics Limited (MPL)
Director name: Bakhshi,Pavan
Amount purchased: 246,153 @ 8.25p
Value: £20,307.62

Huntsworth (HNT)
Director name: Jones,Neil
Amount purchased: 25,000 @ 76.10p
Value: £19,025.00

Entertainment One Limited (ETO)
Director name: Reaugh,Mitzi
Amount purchased: 7,000 @ $3.52
Value: $18,881.24

Entertainment One Limited (ETO)
Director name: Opzoomer,Mark William
Amount purchased: 5,000 @ 255.19p
Value: £12,759.40

Hsbc Holdings (HSBA)
Director name: (Jack) Tai,Jackson
Amount purchased: 1,460 @ $9.78
Value: $10,939.83

Hsbc Holdings (HSBA)
Director name: (Jack) Tai,Jackson
Amount purchased: 205 @ $9.78
Value: $1,536.19

Hsbc Holdings (HSBA)
Director name: (Jack) Tai,Jackson
Amount purchased: 130 @ $9.78
Value: $973.98

Faroe Petroleum (FPM)
Director name: Hammer,Helge
Amount purchased: 389 @ 98.00p
Value: £381.22

Faroe Petroleum (FPM)
Director name: Stewart,Graham
Amount purchased: 383 @ 98.00p
Value: £375.34

Faroe Petroleum (FPM)
Director name: Cooper,Jonathan
Amount purchased: 383 @ 98.00p
Value: £375.34

Direct Line Insurance Group (DLG)
Director name: Maddock,Steven
Amount purchased: 42 @ 359.75p
Value: £151.10

Direct Line Insurance Group (DLG)
Director name: Reizenstein,John
Amount purchased: 42 @ 359.75p
Value: £151.10

Hsbc Holdings (HSBA)
Director name: Flint,Douglas J
Amount purchased: 20 @ 729.60p
Value: £145.92


Top Director Sells
Boohoo.com (BOO)
Director name: Kane ,Carol Mary
Amount sold: 4,650,000 @ 230.10p
Value: £10,699,863.41

Huntsworth (HNT)
Director name: Jones,Neil
Amount sold: 25,000 @ 76.00p
Value: £19,000.00