Directors dealings: Great Portland Estates non-exec buys in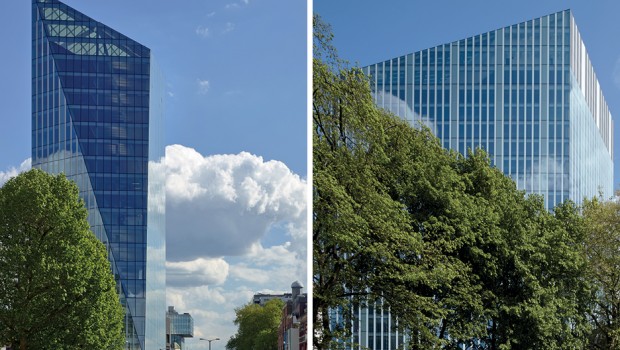 Wendy Becker, a non-executive director at Great Portland Estates, picked up some shares for her SSIP.
Becker, who was named to her post on 16 January, bought 10,000 shares at an individual price of 645.08p on 6 March, the company said in a statement, for a total transaction amount of £64,508.00.
On 10 February, the Central London-focused property investment and development company announced the sale of Rathbone Square, London W1, its largest ever development, to Rathbone Place Jersey Limited for £435m, reflecting a net initial yield to the buyer of 4.25%.
A week and a half afterwards, analysts at HSBC trimmed their target on Great Portland Estates from 664.0p to 657.0p, while reiterating their recommendation to 'Hold'.
By itself, that transaction, which was conducted a 4% discount to the September 2016 valuation, equated to a 5.0p per share reduction on the firm's September 2016 net asset value per share of 813p.
"The sale of this asset is GPE doing what is says on the tin - recycling assets challenged in meeting the company's hurdle rate-of-return (so often the case for newly completed properties secured with long-leases at mature points in the cycle)," HSBC said.
Top Director Buys
Great Portland Estates (GPOR)
Director name: Becker,Wendy
Amount purchased: 10,000 @ 645.08p
Value: £64,508.00

Uk Commercial Property Trust (UKCM)
Director name: Ayre,Michael
Amount purchased: 42,000 @ 82.70p
Value: £34,734.00

Helical (HLCL)
Director name: Kaye,Gerald A
Amount purchased: 432 @ 312.50p
Value: £1,350.00

Helical (HLCL)
Director name: Walker,Duncan
Amount purchased: 432 @ 312.50p
Value: £1,350.00

Helical (HLCL)
Director name: Murphy,Tim
Amount purchased: 432 @ 312.50p
Value: £1,350.00

Sse (SSE)
Director name: Alexander,Gregor
Amount purchased: 10 @ 1,535.74p
Value: £153.57


Top Director Sells
Sthree (STHR)
Director name: Elden,Gary
Amount sold: 4,025 @ 309.50p
Value: £12,457.38

Sthree (STHR)
Director name: Smith,Alex
Amount sold: 3,097 @ 309.50p
Value: £9,585.22