Alexander Bueso Sharecast | 27 Jan, 2017
18:44

- Updated: 12:38
Directors dealings: Findel chairman picks up shares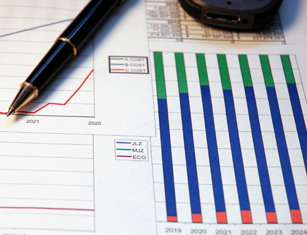 Findel's executive chairman, Ian Burke, picked up 40,000 ordinary shares in the multi-channel retailing specialist on 26 January, the company said in a statement.
Burke paid a total of £82,000.00 for his new shares at an individual price of 205.0p.
In a trading update issued on the same day, the firm told shareholders that total sales for the 16 weeks since 1 October had accelerated from the 6.5% clip seen during the first half to an 11.0% pace.
Management also reiterated that full-year group pre-tax profits would be within the range of then current market forecasts for fiscal year 2017 of between £25.5m to £26.1m and of between £27.0m to £29.0m for fiscal year 2018.
In parallel, on that same day Philip Maudsley, an executive director, sold 90,000 shares at 205p, for a total disbursement of £184,500.00.
Top Director Buys
Tethyan Resources (TETH)
Director name: Mullens , Peter James
Amount purchased: 300,000 @ 4.25p
Value: £12,750.00

Tethyan Resources (TETH)
Director name: Goss,Christopher
Amount purchased: 50,000 @ 4.19p
Value: £2,095.00


Top Director Sells
Workspace Group (WKP)
Director name: Hopkins,Jamie
Amount sold: 35,000 @ 757.32p
Value: £265,062.01

Findel (FDL)
Director name: Maudsley,Philip
Amount sold: 90,000 @ 205.00p
Value: £184,500.00
Findel (FDL)
Director name: Burke, Michael Ian
Amount purchased: 40,000@205.00p
Value: £82,000
Workspace Group (WKP)
Director name: Clemett,Graham
Amount sold: 15,000 @ 757.32p
Value: £113,598.00

Workspace Group (WKP)
Director name: Hopkins,Jamie
Amount sold: 11,848 @ 757.32p
Value: £89,727.28