Directors dealings: Carnival non-exec jumps ship at start of 2017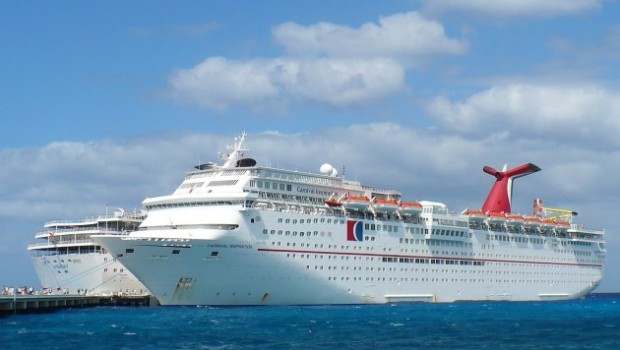 Carnival non-executive Director Sir Jonathon Band sold some shares after the start of the new year.
Band sold 6,276 shares at an individual price of $53.47, for a total consideration of $276,264.1, on 18 January, the cruiseline operator said in a statement.
On 19 December, analysts at Berenberg downgraded their recommendation on Carnival shares from 'Buy' to 'Hold' and lowered their target from $55.0 to $50.0.
The Sterling price target was lowered from 4,200p to 4,000p.
To back-up their investment thesis, the analysts pointed to recent trends in the cost of fuel, a further strengthening in the US dollar and higher interest rates.
Nevertheless, they were optimistic on the outlook for yields in the cruise industry going into 2017.
Shares in Carnival ended the session down by 1.51% at 4,105p, not far off their 52-week highs of 4,105p.
On a more positive note, on 20 January analysts at HSBC upped their target on the shares form $60.0 to $62.0 and maintained a 'buy' recommendation.
"Fuel and currency will weigh on 2017 but valuation still provides upside," adding that the firm´s fundamentals remained "attractive".
Top Director Buys
Aveva Group (AVV)
Director name: Allerton,Jennifer
Amount purchased: 3,000 @ 1,920.00p
Value: £57,600.00

Character Group (CCT)
Director name: Dowding,Mark
Amount purchased: 7,000 @ 500.00p
Value: £35,000.00

Aveva Group (AVV)
Director name: Humphrey,Christopher
Amount purchased: 1,500 @ 1,933.00p
Value: £28,995.00

Coca-cola Hbc Ag (cdi) (CCH)
Director name: Imellos,Michalis
Amount purchased: 1,158 @ 1,809.78p
Value: £20,957.30

Arbuthnot Banking Group (ARBB)
Director name: Cobb,James
Amount purchased: 1,000 @ 1,485.00p
Value: £14,850.00

Character Group (CCT)
Director name: Dowding,Mark
Amount purchased: 2,554 @ 492.74p
Value: £12,584.58

Speedy Hire (SDY)
Director name: Barclay,Rob
Amount purchased: 19,000 @ 52.35p
Value: £9,947.45

Coca-cola Hbc Ag (cdi) (CCH)
Director name: Lois ,Dimitris
Amount purchased: 362 @ 1,809.78p
Value: £6,551.42

Coca-cola Hbc Ag (cdi) (CCH)
Director name: Lois ,Dimitris
Amount purchased: 108 @ 1,809.78p
Value: £1,954.57

Coca-cola Hbc Ag (cdi) (CCH)
Director name: PAREZANOVIC,SANDA
Amount purchased: 42 @ 1,809.78p
Value: £760.11

Coca-cola Hbc Ag (cdi) (CCH)
Director name: PAREZANOVIC,SANDA
Amount purchased: 42 @ 1,809.78p
Value: £760.11

Homeserve (HSV)
Director name: Ford,Johnathan
Amount purchased: 25 @ 600.00p
Value: £150.00

Homeserve (HSV)
Director name: Bennett,Martin
Amount purchased: 25 @ 600.00p
Value: £150.00

Pennon Group (PNN)
Director name: Loughlin,Christopher
Amount purchased: 19 @ 784.92p
Value: £149.14

Fidessa Group (FDSA)
Director name: Skelton ,Andy
Amount purchased: 6 @ 2,260.00p
Value: £135.60

Pennon Group (PNN)
Director name: Davy ,Susan
Amount purchased: 16 @ 784.92p
Value: £125.59

Fidessa Group (FDSA)
Director name: Aspinwall,Chris
Amount purchased: 5 @ 2,260.00p
Value: £113.00

Fidessa Group (FDSA)
Director name: Hamer,John
Amount purchased: 5 @ 2,260.00p
Value: £113.00


Top Director Sells
D4t4 Solutions (D4T4)
Director name: McDowell,Roger
Amount sold: 500,000 @ 175.00p
Value: £875,000.00

Scapa Group (SCPA)
Director name: Wallace,James A S
Amount sold: 200,000 @ 320.00p
Value: £640,000.01

Carnival (CCL)
Director name: Band,Sir Jonathon
Amount sold: 6,276 @ $53.47
Value: $276,264.10

Numis Corporation (NUM)
Director name: Ham,Alex
Amount sold: 12,339 @ 249.75p
Value: £30,816.65

Billington Holdings (BILN)
Director name: Gordon,John
Amount sold: 10,000 @ 225.00p
Value: £22,500.00

Numis Corporation (NUM)
Director name: Hemsley,Oliver H J
Amount sold: 7,852 @ 249.75p
Value: £19,610.37

Numis Corporation (NUM)
Director name: Mitchinson,Ross
Amount sold: 4,768 @ 249.75p
Value: £11,908.08

Numis Corporation (NUM)
Director name: Denyer,Simon
Amount sold: 1,347 @ 249.75p
Value: £3,364.13

Rio Tinto (RIO)
Director name: Jacques,Jean-Sébastien
Amount sold: 5 @ 3,469.00p
Value: £181.36