Directors dealings: Aviva non-exec buys-in following pull-back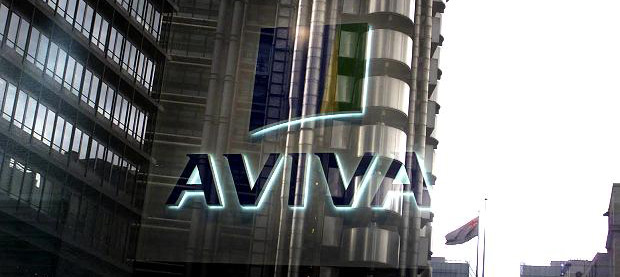 Aviva non-executive director Glyn Barker bought £55,000-worth of stock in the life company at the end of the week.
The transaction, carried out at 505p a share, came amid a recent moderate pull-back in the shares from their early-August highs towards 540p.
That was despite Aviva's announcement on 13 August that it would hike its interim dividend payout by 13% and the decision by analysts at JP Morgan on 11 September to reiterate an 'overweight' stance and 624p target price for the shares.
Top Director Buys
Cropper (james) (CRPR)
Director name: Cropper,Mark A J
Amount purchased: 11,710 @ 1,905.00p
Value: £223,075.49

Bunzl (BNZL)
Director name: Pitchford,Lloyd
Amount purchased: 3,000 @ 2,205.00p
Value: £66,150.00

Aviva (AV.)
Director name: Barker,Glyn
Amount purchased: 11,000 @ 505.00p
Value: £55,550.00

Xlmedia (XLM)
Director name: Weihs,Ory
Amount purchased: 36,764 @ 136.00p
Value: £49,999.04

Versarien (VRS)
Director name: Leigh,Christopher
Amount purchased: 150,000 @ 14.89p
Value: £22,335.00

Bunzl (BNZL)
Director name: Pitchford,Lloyd
Amount purchased: 1,000 @ 2,204.00p
Value: £22,040.00

Qinetiq Group (QQ.)
Director name: Searle,Susan
Amount purchased: 7,500 @ 223.66p
Value: £16,774.50

Rose Petroleum (ROSE)
Director name: Idiens,Matthew C.
Amount purchased: 375,000 @ 4.30p
Value: £16,125.00

Rose Petroleum (ROSE)
Director name: Idiens,Matthew C.
Amount purchased: 125,000 @ 4.29p
Value: £5,362.50

Rose Petroleum (ROSE)
Director name: Eadie,Christopher
Amount purchased: 114,655 @ 4.35p
Value: £4,987.49

Rose Petroleum (ROSE)
Director name: Eadie,Christopher
Amount purchased: 116,803 @ 4.27p
Value: £4,987.49

Rose Petroleum (ROSE)
Director name: Eadie,Christopher
Amount purchased: 114,787 @ 4.34p
Value: £4,981.76

Oxford Biomedica (OXB)
Director name: Tallarigo ,Lorenzo
Amount purchased: 29,685 @ 8.90p
Value: £2,641.97

Personal Assets Trust (PNL)
Director name: Sharp,Jean
Amount purchased: 4 @ 40,436.00p
Value: £1,617.44

Johnson Matthey (JMAT)
Director name: Walker,John
Amount purchased: 15 @ 2,954.70p
Value: £443.21

Johnson Matthey (JMAT)
Director name: Kelleher,Annette
Amount purchased: 12 @ 2,954.70p
Value: £354.56

Johnson Matthey (JMAT)
Director name: MacLeod,Robert
Amount purchased: 12 @ 2,954.70p
Value: £354.56

Luceco (LUCE)
Director name: Hornby,John
Amount purchased: 124 @ 240.00p
Value: £297.60

Kier Group (KIE)
Director name: Veritiero,Claudio
Amount purchased: 13 @ 1,189.00p
Value: £154.57

Kier Group (KIE)
Director name: Dew ,Bev
Amount purchased: 13 @ 1,189.00p
Value: £154.57

Kier Group (KIE)
Director name: Turner,Nigel
Amount purchased: 13 @ 1,189.00p
Value: £154.57

Kier Group (KIE)
Director name: Raven ,Hugh
Amount purchased: 13 @ 1,189.00p
Value: £154.57

Kier Group (KIE)
Director name: Brook,Nigel
Amount purchased: 12 @ 1,189.00p
Value: £142.68

Paypoint (PAY)
Director name: Alcraft,Lewis
Amount purchased: 14 @ 921.00p
Value: £128.94

Paypoint (PAY)
Director name: Marchant,Jon
Amount purchased: 14 @ 921.00p
Value: £128.94

Paypoint (PAY)
Director name: Wilde,Katy
Amount purchased: 14 @ 921.00p
Value: £128.94

Paypoint (PAY)
Director name: Kentleton,Rachel
Amount purchased: 14 @ 921.00p
Value: £128.94

Paypoint (PAY)
Director name: Court,Susan
Amount purchased: 14 @ 921.00p
Value: £128.94

Paypoint (PAY)
Director name: Taylor,Dominic
Amount purchased: 14 @ 921.00p
Value: £128.94

Paypoint (PAY)
Director name: Watkin-Rees,Tim
Amount purchased: 13 @ 921.00p
Value: £119.73

Kier Group (KIE)
Director name: Mursell,Haydn
Amount purchased: 10 @ 1,189.00p
Value: £118.90

Aberdeen Private Equity Fund Ltd. Sterling Part Shares (APEF)
Director name: Hebson,Philip
Amount purchased: 91 @ 127.50p
Value: £116.02

On The Beach Group (OTB)
Director name: Vickerstaff,Kirsteen
Amount purchased: 24 @ 417.62p
Value: £100.23


Top Director Sells
Abcam (ABC)
Director name: Milner,Jonathan Simon
Amount sold: 567,033 @ 1,016.80p
Value: £5,765,591.67

Abcam (ABC)
Director name: Milner,Jonathan Simon
Amount sold: 500,000 @ 1,016.80p
Value: £5,084,000.11

Cls Holdings (CLI)
Director name: Lundqvist,H O Thomas
Amount sold: 750,000 @ 202.00p
Value: £1,514,999.99

Abcam (ABC)
Director name: Milner,Jonathan Simon
Amount sold: 57,034 @ 1,016.80p
Value: £579,921.72

Sportech (SPO)
Director name: Penrose,Ian R
Amount sold: 300,000 @ 95.29p
Value: £285,874.81

Cello Group (CLL)
Director name: Scott,Mark
Amount sold: 194,700 @ 126.50p
Value: £246,295.50

Purecircle Limited (di) (PURE)
Director name: Pratt,Christopher Dale
Amount sold: 44,630 @ 460.00p
Value: £205,298.00

Cello Group (CLL)
Director name: Bentley,Mark
Amount sold: 150,450 @ 126.50p
Value: £190,319.25

Purecircle Limited (di) (PURE)
Director name: Pratt,Christopher Dale
Amount sold: 30,000 @ 465.00p
Value: £139,500.00

Capital & Regional (CAL)
Director name: Scott-Barrett,Hugh
Amount sold: 213,117 @ 55.80p
Value: £118,919.29

Purecircle Limited (di) (PURE)
Director name: Pratt,Christopher Dale
Amount sold: 25,000 @ 462.00p
Value: £115,500.00

Cello Group (CLL)
Director name: Highley,Stephen
Amount sold: 88,500 @ 126.50p
Value: £111,952.50

Purecircle Limited (di) (PURE)
Director name: Pratt,Christopher Dale
Amount sold: 370 @ 461.75p
Value: £1,708.47

Ferrexpo (FXPO)
Director name: Mawe,Christopher
Amount sold: 92,202 @ n/a
Value: n/a