Director deals: United Utilities chief cashes in shares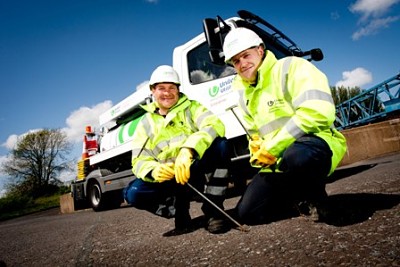 Steve Mogford, chief executive of FTSE 100-listed water company United Utilities, sold 217,500 ordinary shares in the firm at a price of 800.72p each on Friday.
Mogford, who replaced Philip Nevill Green as United's chief executive in March 2011, collected a total of £1,741,565.22 as a result of the sale.
United struggled to overcome a £29m increase in its finance costs for the first half of its trading year, although a £32m increase in operating profits helped it to carve out a small £5m increase in underlying pre-tax profits for the period.
In November, George Salmon, an equity analyst at Hargreaves Lansdown, said, "With both the dividend and £3.7bn of debt linked to inflation, finance costs are looking more weighty."
"However, it shouldn't be forgotten that revenues are also tied to inflation, so unless the group scores a major operational own-goal, the dividend should continue to look rock-solid," he added.
As of 1500 GMT, shares had increased 1.90% to 815.00p.
Top Director Buys
Jupiter Emerging & Frontier Income Trust Red (JEFI)
Director name: Dampier,Mark
Amount purchased: 3,940 @ 116.00p
Value: 4,570.40£

Alliance Trust (ATST)
Director name: Samuel,Christopher
Amount purchased: 36 @ 755.00p
Value: 271.80£


Top Director Sells
United Utilities Group (UU.)
Director name: Mogford,Steven L
Amount sold: 217,500 @ 800.72p
Value: 1,741,565.22£

Versarien (VRS)
Director name: Ricketts,Neill Gareth
Amount sold: 250,000 @ 61.50p
Value: 153,750.00£

Cambria Automobiles (CAMB)
Director name: Swatman ,Philip
Amount sold: 100,000 @ 57.00p
Value: 57,000.00£