Director deals: Sirius Real Estate boss collects over £100,000 from share sale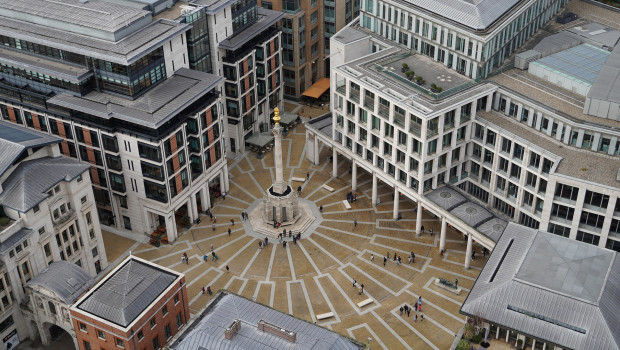 Andrew Coombs, chief executive officer of commercial property development group Sirius Real Estate, disposed of 166,000 ordinary shares in the company on Wednesday.
Coombs let go of the shares at 65.52p each for a total of £108,764.36.
Sirius, which finalised its €9.2m acquisition of Krefeld Business Park near Dusseldorf earlier in January, posted a 23% increase in total income to €68.8m for its trading year ended 31 March 2017.
Adjusted earnings per share jumped 34% to €0.425 per share.
At the time, Coombs said, "This has been a good trading period as shown by the record results we have delivered. It has also been a good period for the business culminating in the recent move up to the Main Market of the LSE and to the Main Board of the JSE."
"These moves reflect our ambition to increase our portfolio by another 50% whilst also taking advantage of market conditions to recycle mature and non-core assets with greater opportunity," he added.
As of 1540 GMT, shares had grown 0.61% to 66.00p.
Top Director Buys
Micro Focus International (MCRO)
Director name: Kennedy ,Chris
Amount purchased: 4,437 @ 2,253.53p
Value: 99,988.95£

Xafinity (XAF)
Director name: Cuff,Paul
Amount purchased: 54,916 @ 170.00p
Value: 93,357.20£

Micro Focus International (MCRO)
Director name: Roos,Darren
Amount purchased: 3,101 @ 2,256.80p
Value: 69,983.37£

Diageo (DGE)
Director name: Ferrán,Javier
Amount purchased: 311 @ 2,664.00p
Value: 8,285.04£

Xafinity (XAF)
Director name: Bannatyne,Alan
Amount purchased: 4,220 @ 170.00p
Value: 7,174.00£

Jupiter Emerging & Frontier Income Trust Red (JEFI)
Director name: Scott,John
Amount purchased: 4,365 @ 117.49p
Value: 5,128.44£

Xafinity (XAF)
Director name: Brown,Tom Cross
Amount purchased: 2,890 @ 170.00p
Value: 4,913.00£

Foreign And Colonial Inv Trust (FRCL)
Director name: Bone,Roger
Amount purchased: 149 @ 666.58p
Value: 993.21£

Foreign And Colonial Inv Trust (FRCL)
Director name: Hewitt,Jeffrey
Amount purchased: 74 @ 666.58p
Value: 493.27£

Grainger (GRI)
Director name: Simms,Vanessa
Amount purchased: 104 @ 289.90p
Value: 301.50£

Grainger (GRI)
Director name: Gordon,Helen
Amount purchased: 104 @ 289.90p
Value: 301.50£

Diageo (DGE)
Director name: Mikells,Kathryn
Amount purchased: 9 @ 2,664.00p
Value: 239.76£

Qinetiq Group (QQ.)
Director name: Wadey ,Steve
Amount purchased: 88 @ 225.97p
Value: 198.85£

Gocompare.com Group (GOCO)
Director name: Wrighton,Nick
Amount purchased: 133 @ 112.80p
Value: 150.02£

Imi (IMI)
Director name: Selway,Mark W
Amount purchased: 9 @ 1,398.00p
Value: 125.82£

Imi (IMI)
Director name: Twite,Roy
Amount purchased: 9 @ 1,398.00p
Value: 125.82£

Imi (IMI)
Director name: Shook ,Daniel
Amount purchased: 9 @ 1,398.00p
Value: 125.82£

Foreign And Colonial Inv Trust (FRCL)
Director name: Knapp,Edward
Amount purchased: 15 @ 666.58p
Value: 99.99£


Top Director Sells
Sirius Real Estate Ltd. (SRE)
Director name: Coombs,Andrew
Amount sold: 166,000 @ 65.52p
Value: 108,764.36£