Director deals: Mothercare boss picks up £100,000 in shares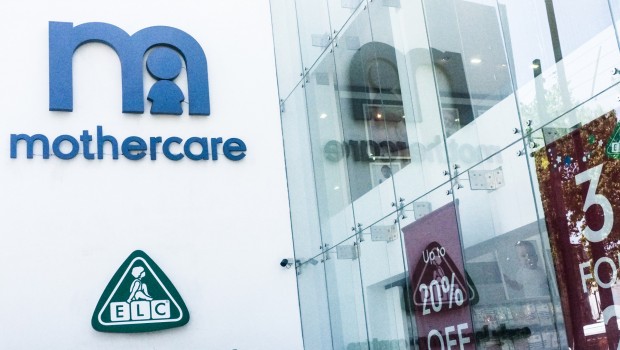 Mark Newton-Jones, chief executive officer of children's retailer Mothercare, picked up 218,866 ordinary shares in the firm on Tuesday at a price of 45.69p per share.
The total value of the transaction came to £99,999.88.
Mothercare shares lost a quarter of their value on Monday after the firm warned of a violent downturn in profits due to a drop in festive sales.
UK sales fell 7.2% in the three months leading to 30 December, with online sales dropping 6.9% sales.
Newton-Jones said Mothercare had battled a "sudden shift" in customers' willingness to fork out cash on its products after the Bank of England raised interest rates in November.
"Other than Cyber Monday where we grew sales by 8%, the only growth we saw was in the end-of-season sale," he said.
"It was very clear that the customer was waiting for deep discounts."
Mothercare posted adjusted pre-tax profits of around £1m to £5m in the year to May compared to the £19.7m seen in 2017.
The company's finance director also bought-in, purchasing 53,093 shares at 46p apiece.
As of 1540 GMT, shares had bounced back 2.60% to 46.12p.
Top Director Buys
Mothercare (MTC)
Director name: Newton-Jones,Mark
Amount purchased: 218,866 @ 45.69p
Value: 99,999.88£

Dialight (DIA)
Director name: Bird,Stephen
Amount purchased: 10,000 @ 590.00p
Value: 59,000.00£

Stock Spirits Group (STCK)
Director name: Bal,Paul
Amount purchased: 10,000 @ 267.50p
Value: 26,750.00£

Avon Rubber (AVON)
Director name: Vervaat,Petrus R M
Amount purchased: 967 @ 1,200.00p
Value: 11,604.00£

Hvivo (HVO)
Director name: Ellertson,Jaime
Amount purchased: 16,401 @ 55.00p
Value: 9,020.55£

Hvivo (HVO)
Director name: Winschel ,James
Amount purchased: 7,274 @ 55.00p
Value: 4,000.70£

Tullow Oil (TLW)
Director name: McCoss,Angus
Amount purchased: 242 @ 186.10p
Value: 450.36£

Tullow Oil (TLW)
Director name: McDade,Paul
Amount purchased: 242 @ 186.10p
Value: 450.36£

Tullow Oil (TLW)
Director name: Wood,Les
Amount purchased: 242 @ 186.10p
Value: 450.36£

Avon Rubber (AVON)
Director name: Vervaat,Petrus R M
Amount purchased: 33 @ 1,205.00p
Value: 397.65£

Alliance Trust (ATST)
Director name: Stewart,Gregor
Amount purchased: 27 @ 763.00p
Value: 206.01£

Prudential (PRU)
Director name: FitzPatrick,Mark
Amount purchased: 10 @ 1,917.50p
Value: 191.75£

Prudential (PRU)
Director name: Wells,Mike
Amount purchased: 10 @ 1,917.50p
Value: 191.75£

Prudential (PRU)
Director name: Foley,John W.
Amount purchased: 9 @ 1,917.50p
Value: 172.57£

Barr (a.g.) (BAG)
Director name: Lorimer,Stuart
Amount purchased: 23 @ 672.00p
Value: 154.56£

Barr (a.g.) (BAG)
Director name: Kemp,Jonathan David
Amount purchased: 23 @ 672.00p
Value: 154.56£

Barr (a.g.) (BAG)
Director name: Memmott,Andrew Lewis
Amount purchased: 23 @ 672.00p
Value: 154.56£

Countrywide (CWD)
Director name: Platt,Alison
Amount purchased: 112 @ 133.54p
Value: 149.56£

Barr (a.g.) (BAG)
Director name: White,Roger Alexander
Amount purchased: 22 @ 672.00p
Value: 147.84£

Judges Scientific (JDG)
Director name: Cicurel,David
Amount purchased: 7 @ 2,110.00p
Value: 147.70£

Judges Scientific (JDG)
Director name: Ormsby,Bradley Leonard
Amount purchased: 7 @ 2,110.00p
Value: 147.70£

Britvic (BVIC)
Director name: Litherland,Simon
Amount purchased: 18 @ 799.50p
Value: 143.91£

Avon Rubber (AVON)
Director name: Keveth,Nick
Amount purchased: 12 @ 1,175.50p
Value: 141.06£

Avon Rubber (AVON)
Director name: Ingrey-Counter,Miles
Amount purchased: 12 @ 1,175.50p
Value: 141.06£

Britvic (BVIC)
Director name: Barwell,Matt
Amount purchased: 15 @ 799.50p
Value: 119.92£

Primary Health Properties (PHP)
Director name: Hyman,Harry Abraham
Amount purchased: 84 @ 115.30p
Value: 96.85£

Primary Health Properties (PHP)
Director name: Hyman,Harry Abraham
Amount purchased: 84 @ 115.30p
Value: 96.85£


Top Director Sells