Director dealings:Judges Scientific CEO sells almost £3m in shares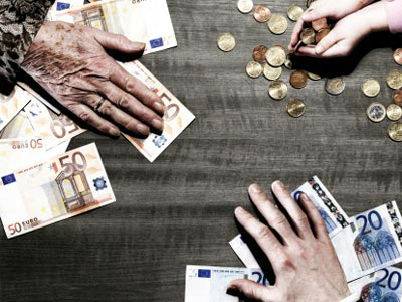 David Cicurel, chief executive of scientific instrument business, Judges Scientific, completed a previously proposed sale of 157,727 ordinary shares in the company on Monday.
The sale, which also included 50,000 ordinary shares held by Cicurel's wife and represented almost 2.6% of Judge's entire issued share capital, came to a total value of £2.99m, or 1,900.00p per share.
After the sale Cicurel, who also acted as chairman of the AIM-listed firm Benchmark Holdings and investment firm Octopus Apollo, would remain in possession of 759,227 ordinary shares, combining for an approximate 12.4% stake in the company.
Shore Capital acted as the sole stockbroker in relation to the placing.
In its interim results for the six months ended 30 June, Judges Scientific reported record revenues of £32.7m, a 20% increase on the 27.3% it had reported at the same point in 2016 thanks to a 14% organic growth,
Pre-tax profits soared 48% and earnings per share rocketed up an impressive 65.1%.
The firm nearly halved its net debt from the £10.3m it owed on 31 December to £5.8m by 30 June.
In September, Alex Hambro, chairman of Judges Scientific, said "The first half of 2017 has seen the company deliver record figures across revenues, adjusted profit before tax, adjusted earnings per share, and dividends. This is a robust recovery from the company's performance in the first half of 2016. "
"The company has a healthy order book which provides the board with confidence that the group can deliver a full year performance in line with market expectations, and the recent acquisition of Oxford Cryosystems demonstrates that the Group continues to deliver on its buy and build strategy with the completion of its 16th acquisition," he added.
As of 1645 BST, the firm's share price had dropped 4.83% to 2,029.60p.
Top Director Buys
Countryside Properties (CSP)
Director name: Howell,David
Amount purchased: 30,000 @ 349.10p
Value: £104,730.00

Centrica (CNA)
Director name: Haythornthwaite,Rick
Amount purchased: 57,077 @ 175.00p
Value: £99,884.75

Onesavings Bank (OSB)
Director name: Weymouth,David
Amount purchased: 13,178 @ 379.00p
Value: £49,944.62

Nb Private Equity Partners Ltd. (NBPE)
Director name: Clark,Trudi
Amount purchased: 4,433 @ 1,015.05p
Value: £44,997.17

Premier Energy & Water Trust (PEW)
Director name: Graham,Ian
Amount purchased: 20,000 @ 160.15p
Value: £32,030.00

Inland Homes (INL)
Director name: Wicks,Stephen Desmond
Amount purchased: 50,000 @ 63.05p
Value: £31,525.00

Kromek Group (KMK)
Director name: Kinet,Lawrence Henry Neil
Amount purchased: 50,000 @ 23.50p
Value: £11,750.00

Metminco Ltd. (MNC)
Director name: Venkat,Ram
Amount purchased: 384,000 @ A$0.05
Value: A$11,705.18

Touchstar (TST)
Director name: Martin,Ian Paul
Amount purchased: 15,000 @ 70.00p
Value: £10,500.00

Kromek Group (KMK)
Director name: Bulmer,Derek
Amount purchased: 36,066 @ 24.40p
Value: £8,800.10

Diageo (DGE)
Director name: Ferran,Javier
Amount purchased: 323 @ 2,560.00p
Value: £8,268.80

Cobham (COB)
Director name: McAdam,John
Amount purchased: 5,000 @ 147.67p
Value: £7,383.50

Hemogenyx Pharmaceuticals (HEMO)
Director name: Redmond,Peter
Amount purchased: 155,000 @ 3.14p
Value: £4,859.25

Finsbury Growth & Income Trust (FGT)
Director name: Allard,John
Amount purchased: 336 @ 756.20p
Value: £2,540.83

Maintel Holdings (MAI)
Director name: McCaffery,A J
Amount purchased: 163 @ 785.00p
Value: £1,279.55

Prudential (PRU)
Director name: FitzPatrick,Mark
Amount purchased: 61 @ 1,819.50p
Value: £1,109.89

Maintel Holdings (MAI)
Director name: Buxton,Edward
Amount purchased: 95 @ 785.00p
Value: £745.75

Aberdeen Diversified Income And Growth Trust (ADIG)
Director name: Ingram,Kevin
Amount purchased: 339 @ 123.00p
Value: £416.97

Finsbury Growth & Income Trust (FGT)
Director name: Allard,John
Amount purchased: 53 @ 756.20p
Value: £400.79

Maintel Holdings (MAI)
Director name: Stevens,Kevin
Amount purchased: 50 @ 785.00p
Value: £392.50

Hemogenyx Pharmaceuticals (HEMO)
Director name: Beeston,Adrian
Amount purchased: 10,000 @ 3.10p
Value: £310.00

Diageo (DGE)
Director name: Mikells,Kathryn
Amount purchased: 9 @ 2,560.00p
Value: £230.40

Qinetiq Group (QQ.)
Director name: Wadey ,Steve
Amount purchased: 82 @ 243.55p
Value: £199.71

Prudential (PRU)
Director name: Foley,John W.
Amount purchased: 10 @ 1,819.50p
Value: £181.95

Prudential (PRU)
Director name: Wells,Mike
Amount purchased: 10 @ 1,819.50p
Value: £181.95

Aberdeen Diversified Income And Growth Trust (ADIG)
Director name: Challenor,Tom
Amount purchased: 135 @ 123.00p
Value: £166.05

Taylor Wimpey (TW.)
Director name: Jordan,James J
Amount purchased: 76 @ 199.40p
Value: £151.54

Barr (a.g.) (BAG)
Director name: Memmott,Andrew Lewis
Amount purchased: 24 @ 631.00p
Value: £151.44

Barr (a.g.) (BAG)
Director name: White,Roger Alexander
Amount purchased: 24 @ 631.00p
Value: £151.44

Barr (a.g.) (BAG)
Director name: Kemp,Jonathan David
Amount purchased: 24 @ 631.00p
Value: £151.44

Barr (a.g.) (BAG)
Director name: Lorimer,Stuart
Amount purchased: 24 @ 631.00p
Value: £151.44

Daily Mail And General Trust A (non.v) (DMGT)
Director name: Zwillenberg,Paul
Amount purchased: 23 @ 658.00p
Value: £151.34

National Grid (NG.)
Director name: Bonfield,Andrew R J
Amount purchased: 16 @ 940.20p
Value: £150.43

National Grid (NG.)
Director name: Pettigrew,John
Amount purchased: 16 @ 940.20p
Value: £150.43

Vectura Group (VEC)
Director name: Derodra,Andrew
Amount purchased: 142 @ 105.90p
Value: £150.38

Lloyds Banking Group (LLOY)
Director name: Horta-Osorio,Antonio
Amount purchased: 225 @ 66.61p
Value: £149.86

Gocompare.com Group (GOCO)
Director name: Wrighton,Nick
Amount purchased: 135 @ 110.79p
Value: £149.57

Taylor Wimpey (TW.)
Director name: Redfern,Peter
Amount purchased: 75 @ 199.40p
Value: £149.55

Zpg Plc (ZPG)
Director name: Chesterman,Alex
Amount purchased: 41 @ 364.00p
Value: £149.24

Zpg Plc (ZPG)
Director name: Botha,Andy
Amount purchased: 41 @ 364.00p
Value: £149.24

Mondi (MNDI)
Director name: King,Andrew
Amount purchased: 7 @ 2,131.67p
Value: £149.22

Softcat (SCT)
Director name: Charlton,Graham
Amount purchased: 36 @ 414.25p
Value: £149.13

Zotefoams (ZTF)
Director name: Stirling,David
Amount purchased: 42 @ 354.70p
Value: £148.97

Zotefoams (ZTF)
Director name: McGrath ,Gary
Amount purchased: 42 @ 354.70p
Value: £148.97

Lloyds Banking Group (LLOY)
Director name: Culmer,George
Amount purchased: 188 @ 66.61p
Value: £125.22

Lloyds Banking Group (LLOY)
Director name: Colombás ,Juan
Amount purchased: 188 @ 66.61p
Value: £125.22

Daily Mail And General Trust A (non.v) (DMGT)
Director name: Beatty,Kevin
Amount purchased: 19 @ 658.00p
Value: £125.02

National Grid (NG.)
Director name: Westcott,Mike
Amount purchased: 13 @ 940.20p
Value: £122.23

Maintel Holdings (MAI)
Director name: Legg,Stuart
Amount purchased: 4 @ 785.00p
Value: £31.40

Maintel Holdings (MAI)
Director name: Townsend CA,Mark
Amount purchased: 3 @ 785.00p
Value: £23.55

Gocompare.com Group (GOCO)
Director name: Wrighton,Nick
Amount purchased: 18 @ 110.79p
Value: £19.94


Top Director Sells
Judges Scientific (JDG)
Director name: Cicurel,David
Amount sold: 157,727 @ 1,900.00p
Value: £2,996,813.00

Derwent London (DLN)
Director name: Silver,Simon P
Amount sold: 35,000 @ 2,738.86p
Value: £958,601.18

Equiniti Group (EQN)
Director name: Wakeley,Guy
Amount sold: 167,675 @ 108.00p
Value: £181,089.01

Berkeley Group Holdings (the) (BKG)
Director name: Nimmo,Alison
Amount sold: 2,000 @ 3,775.00p
Value: £75,500.02

Hargreaves Services (HSP)
Director name: Anson,Steve
Amount sold: 19,344 @ 338.75p
Value: £65,527.80

Wetherspoon (j.d.) (JDW)
Director name: Cacioppo,Su
Amount sold: 3,552 @ 1,229.20p
Value: £43,661.18

Equiniti Group (EQN)
Director name: Stier,John
Amount sold: 37,548 @ 108.00p
Value: £40,551.84

Wetherspoon (j.d.) (JDW)
Director name: Hutson,John
Amount sold: 3,133 @ 1,229.20p
Value: £38,510.84

Hargreaves Services (HSP)
Director name: Wolrich,Andrew Spence
Amount sold: 10,173 @ 338.75p
Value: £34,461.04

Goldstone Resources Ltd (GRL)
Director name: Trew,William (Bill) J
Amount sold: 2,000,000 @ 1.60p
Value: £32,000.00

Goldstone Resources Ltd (GRL)
Director name: Priestley,Emma
Amount sold: 2,000,000 @ 1.60p
Value: £32,000.00

Premier Energy & Water Trust (PEW)
Director name: Graham,Ian
Amount sold: 20,000 @ 160.00p
Value: £32,000.00

Mithras Inv Trust (MTH)
Director name: Maltby,William
Amount sold: 13,103 @ 223.73p
Value: £29,316.00

Wetherspoon (j.d.) (JDW)
Director name: Whitley ,Ben
Amount sold: 797 @ 1,229.20p
Value: £9,796.72

Equiniti Group (EQN)
Director name: Matthews,Paul
Amount sold: 4,817 @ 108.00p
Value: £5,202.36

Equiniti Group (EQN)
Director name: Jarman ,Victoria
Amount sold: 4,333 @ 108.00p
Value: £4,679.64

Hargreaves Services (HSP)
Director name: Wolrich,Andrew Spence
Amount sold: 1,037 @ 338.75p
Value: £3,512.84

Foreign And Colonial Inv Trust (FRCL)
Director name: Bone,Roger
Amount sold: 156 @ 624.12p
Value: £973.63

Foreign And Colonial Inv Trust (FRCL)
Director name: Hewitt,Jeffrey
Amount sold: 76 @ 624.12p
Value: £474.33

Equiniti Group (EQN)
Director name: McGrath,Liam
Amount sold: 92 @ 108.00p
Value: £99.36

Foreign And Colonial Inv Trust (FRCL)
Director name: Knapp,Edward
Amount sold: 12 @ 624.12p
Value: £74.89

Foreign And Colonial Inv Trust (FRCL)
Director name: Fraser,Simon
Amount sold: 6 @ 622.25p
Value: £37.33

Foreign And Colonial Inv Trust (FRCL)
Director name: Ecsery,Francesca
Amount sold: 6 @ 622.25p
Value: £37.33

Foreign And Colonial Inv Trust (FRCL)
Director name: Knapp,Edward
Amount sold: 6 @ 622.25p
Value: £37.33

Witan Inv Trust (WTAN)
Director name: Rogoff,Ben
Amount sold: 2 @ 1,051.43p
Value: £21.03

Witan Inv Trust (WTAN)
Director name: Boyle,Robert W
Amount sold: 2 @ 1,051.43p
Value: £21.03

Witan Inv Trust (WTAN)
Director name: Neubert,Suzy
Amount sold: 1 @ 1,051.43p
Value: £10.51

Witan Inv Trust (WTAN)
Director name: Claydon,Catherine
Amount sold: 1 @ 1,051.43p
Value: £10.51