Director dealings: XL Media chief shuffles his stake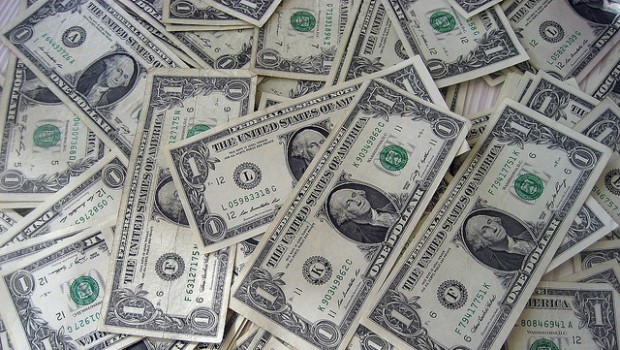 XL Media chief executive Ory Weihs rearranged his shareholding in the AIM-listed, dividend paying digital performance marketing company, by selling £4.9m of indirectly held shares and simultaneously buying £1.1m worth of stock directly.
Weihs' WELP vehicle sold 4.47m shares at 110p and then he directly bought 1m shares at the same price, to take his entire direct holding to 3.65m shares, a stake of around 1.82% of the company.
Earlier in the month Weihs exercised options over 96,250 and then 83,333 shares in the AIM-listed company and retained the stock, and also purchase 110,000 more shares at 110p.
Full year results earlier this month showed profit before tax increased 28% to $31.0m on revenues up 16% to $103.6m.
A final dividend of 3.7864 cents per share made for a total of 7.6069 cent per share for the year.
XL's Dau-Up subsidiary was this month granted official status as an advertising technology partner for Facebook's Instagram app.
The Instagram Partner Program has recognised Dau-Up for its leading position in mobile user acquisition, and identified its proven delivery of improved performance for its partners on the Instagram platform.
Instagram established its Instagram Partner Program to help advertisers find the best-in-class partners they need to optimise results on the Instagram platform, providing access to leading technologies and expertise.
In February Dau Up acquired ClicksMob, a performance marketing company that delivers performance-based user acquisition to leading apps in the North American and Asian gaming, e-commerce, travel, entertainment and finance sectors, for $5.1m.
Top Director Buys
Xlmedia (XLM)
Director name: Weihs,Ory
Amount purchased: 1,000,000 @ 110.00p
Value: £1,100,000.02

Biopharma Credit (BPCR)
Director name: Sillem,Jeremy W.
Amount purchased: 300,000 @ $1.00
Value: $300,000.00

North Atlantic Smaller Companies Inv Trust (NAS)
Director name: Moncreiffe,Peregrine D E M
Amount purchased: 4,300 @ 2,530.00p
Value: £108,790.00

Biopharma Credit (BPCR)
Director name: Hyman,Harry Abraham
Amount purchased: 100,000 @ $1.00
Value: $100,000.00

Biopharma Credit (BPCR)
Director name: Budge,Duncan W A
Amount purchased: 100,000 @ $1.00
Value: $100,000.00

Surgical Innovations Group (SUN)
Director name: Hardy,Paul
Amount purchased: 814,000 @ 3.65p
Value: £29,711.00

Menzies(john) (MNZS)
Director name: Wilson,Giles
Amount purchased: 3,394 @ 636.50p
Value: £21,602.81

Ortac Resources Ltd. (di) (OTC)
Director name: Balme,Anthony
Amount purchased: 300,000 @ 3.50p
Value: £10,500.00

Crown Place Vct (CRWN)
Director name: Freer,Penelope Anne
Amount purchased: 32,467 @ 30.80p
Value: £9,999.84

Ortac Resources Ltd. (di) (OTC)
Director name: Schirnding,Nick von
Amount purchased: 260,000 @ 3.50p
Value: £9,100.00

Low & Bonar (LWB)
Director name: Powell,Mike
Amount purchased: 11,000 @ 70.50p
Value: £7,755.00


Top Director Sells
Xlmedia (XLM)
Director name: Weihs,Ory
Amount sold: 4,474,006 @ 110.00p
Value: £4,921,406.71

Aviva (AV.)
Director name: Stoddard,Tom
Amount sold: 213,764 @ 525.00p
Value: £1,122,261.00

Lakehouse (LAKE)
Director name: McMahon,Michael
Amount sold: 2,500,000 @ 43.00p
Value: £1,075,000.02

Howden Joinery Group (HWDN)
Director name: Ingle,Matthew
Amount sold: 213,399 @ 429.94p
Value: £917,487.63

Howden Joinery Group (HWDN)
Director name: Robson,Mark
Amount sold: 149,682 @ 429.94p
Value: £643,542.77

Aviva (AV.)
Director name: Wilson,Mark
Amount sold: 90,086 @ 525.00p
Value: £472,951.50

Aviva (AV.)
Director name: Amin,Nitinbhai
Amount sold: 55,530 @ 525.00p
Value: £291,532.50

Aviva (AV.)
Director name: Cooper,Kirstine
Amount sold: 53,206 @ 525.00p
Value: £279,331.50

Aviva (AV.)
Director name: Cooper,Kirstine
Amount sold: 24,022 @ 525.00p
Value: £126,115.50

Premier Oil (PMO)
Director name: Durrant ,Tony
Amount sold: 30,019 @ 65.75p
Value: £19,737.49

Premier Oil (PMO)
Director name: Allan,Robin
Amount sold: 27,677 @ 65.75p
Value: £18,197.63