Director dealings: WPP chairman ups stake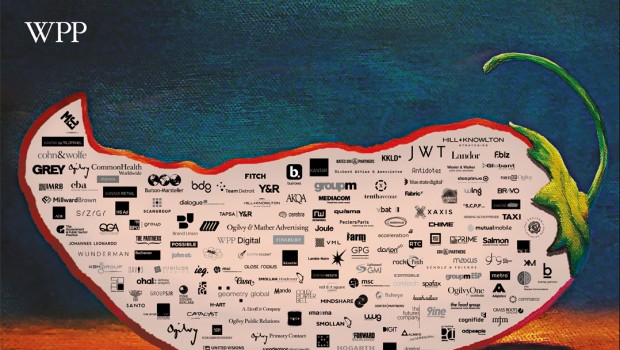 WPP chairman Roberto Quarta has forked out £623,405 to up his stake in advertising titan as it embarks on a new era post the departure of long-time driving force Martin Sorrell.
Quarta, WPP's chairman since June 2015, picked up a total of 10,000 WPP American Depositary Shares at a price of $85.8087 per share.
This week the FTSE 100 group reported flat like-for-like revenues during the first quarter of 2018, beating estimates that forecast a more significant slump.
WPP on Tuesday also acquired full ownership of Y&R and Wunderman agency assets across south-east Asia and Taiwan, as well as Dentsu Sudler and Hennessey in Japan, following a share swap transaction with Dentsu to increase its focus on south-east Asia.
However, WPP's problems are far from over, according to Berenberg, with the market's positive response this week understandable after 12 months in which WPP disappointed investors several times.
But profit estimates will get worse before they improve, analysts said, maintaining a 'hold' recommendation and 1,275p price target for WPP.
Joint chief operating officers Mark Read and Andrew Scott are carrying out a review of strategy for WPP and will come back to the board with recommendations, that Quarta said were looking to "move forward decisively to implement our vision for the group".
Top Director Buys
WPP (WPP)
Director name: Mr Roberto Quarta
Amount purchased: 50,000 @ 1,246.81p
Value: £623,405
Odyssean Investment Trust (OIT)
Director name: Mrs Jane Tufnell
Amount purchased: 500,000 @ 100.00p
Value: £500,000
Odyssean Investment Trust (OIT)
Director name: Mr Arabella Cecil
Amount purchased: 100,000 @ 100.00p
Value: £100,000
Interserve (IRV)
Director name: Mr Debbie White
Amount purchased: 56,364 @ 105.90p
Value: £59,689
Royal Bank of Scotland Group (RBS)
Director name: Mr Mike Rogers
Amount purchased: 20,000 @ 269.50p
Value: £53,900
Porta Communications (PTCM)
Director name: Mrs Emma Victoria Kane
Amount purchased: 1,538,462 @ 3.25p
Value: £50,000
Odyssean Investment Trust (OIT)
Director name: Mr Richard King
Amount purchased: 30,000 @ 100.00p
Value: £30,000
Interserve (IRV)
Director name: Mr Mark Whiteling
Amount purchased: 30,000 @ 93.75p
Value: £28,125
Faroe Petroleum (FPM)
Director name: Mr Graham Stewart
Amount purchased: 21,353 @ 131.60p
Value: £28,101
Faroe Petroleum (FPM)
Director name: Mr Helge Hammer
Amount purchased: 15,838 @ 131.60p
Value: £20,843
Top Director Sells
Moneysupermarket.com Group (MONY)
Director name: Mr Matthew Price
Amount sold: 59,610 @ 299.00p
Value: £178,234
Majestic Wine (WINE)
Director name: Mr James Crawford
Amount sold: 25,255 @ 437.00p
Value: £110,364
Moneysupermarket.com Group (MONY)
Director name: Mr Darren Drabble
Amount sold: 27,096 @ 299.00p
Value: £81,017
Lok'n Store Group (LOK)
Director name: Mr Neil Newman
Amount sold: 13,000 @ 420.50p
Value: £54,665